Over the past few months we have seen an increase in sequin bridesmaid dresses! I personally love the idea of having your bridesmaids wear sequins, adding a bit of sparkle to the bridal party! If you are having a more formal wedding a sequin formal dress as your bridesmaids dress would look amazing.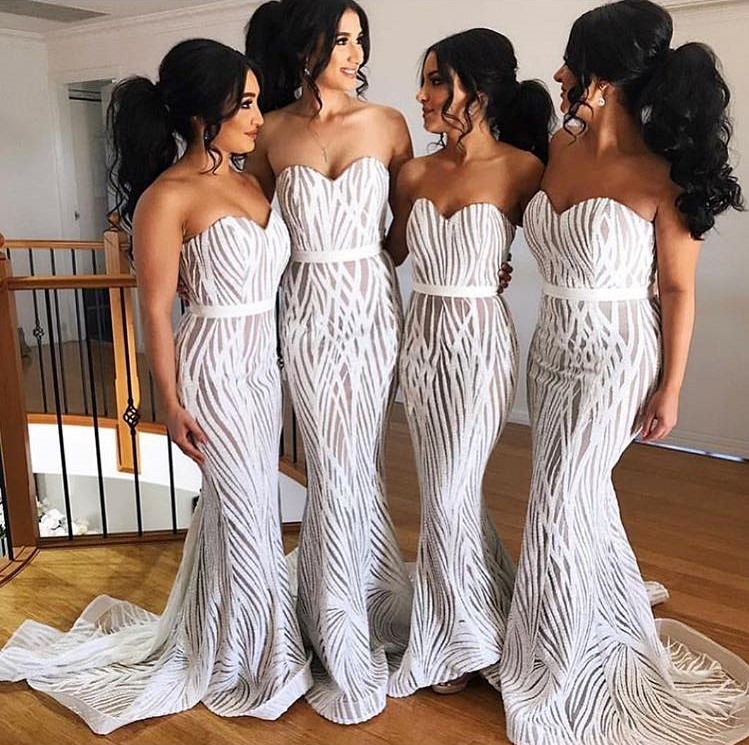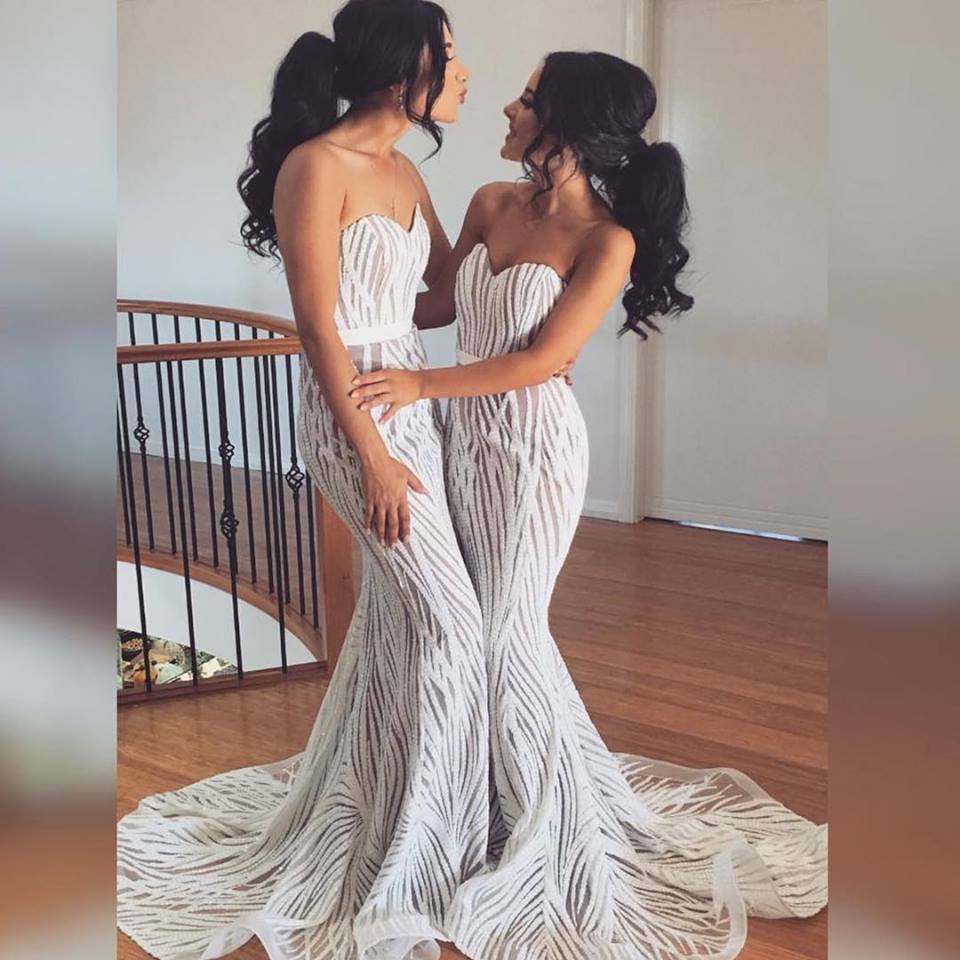 The Marilyn (JX039) from Jadore Dresses is worn by the beautiful ladies for a bridal group and I think this looks absolutely stunning! If you're also looking at the idea of white bridesmaid dresses having these dresses is perfect!
The Marilyn JX039 is also a gorgeous sequin formal dress and is available in black and wine as well. So if you love the style, this would also work as a black bridesmaid dress and burgundy bridesmaid dresses!
Shop Marilyn JX039 White Sequin Bridesmaid Dresses HERE
Our bridal shop Wahroonga stocks a wide range of evening dresses perfect for every occasion! Our range includes bridal gowns, wedding dresses, wedding dresses under $1000, evening dresses, mother of the bride dresses, mother of the groom dresses, formal dresses, school formal dresses, debutante dresses, valedictory dresses, wedding guest dresses, engagement party dresses, junior bridesmaids dresses, flower girl dresses, bridal accessories, wedding veils, wedding shoes, bridal shoes and more.
We have a huge range of bridesmaid dresses online with Afterpay and ZipPay including sequin bridesmaid dresses, white bridesmaid dresses, black bridesmaid dresses, burgundy bridesmaid dresses, wine bridesmaid dresses, knee length bridesmaid dresses, tea length bridesmaid dresses, champagne bridesmaid dresses, green bridesmaid dresses, gold bridesmaid dresses, dessy bridesmaid dresses, blue bridesmaid dresses, pink bridesmaid dresses and more!
We stock a huge range of designers including Calla Blanche Bridal, French Collection, Wendy Makin, Mori Lee, Tania Olsen, Watters, Wtoo, Willoughby, Pia Gladys Perey, Jadore Dresses, Goddess by Nature, Les Demoiselle, Shona Joy, Portia and Scarlett, Tulle Affairs, Dessy Bridesmaid Dresses, After Six, Alfred Sung, Social Bridesmaids, Lilly Luxe the Label and more.
Shop online with Afterpay and ZipPay with fast shipping to Sydney, Melbourne, Adelaide, Perth and Brisbane.