Shona Joy bridesmaids dresses are some of our best sellers for bridesmaids. Shona Joy's luxe and core ranges, offer a multitude of styles and colours for bridesmaids with any personality! Shona Joy's ranges make it easy to mix and match bridesmaids dress to make everyone feel comfortable! If you are looking for cocktail bridesmaids dresses, tea length bridesmaids dresses, midi bridesmaids dresses, burgundy bridesmaids dresses, navy bridesmaids dresses, green bridesmaids dresses, neutral bridesmaids dresses and more, we have something for you!
Shop all Shona Joy Bridesmaids Dresses HERE
The Shona Joy Luxe Bias Cowl Slip Dress pictured in the colour 'Garnet' comes in a beautiful light weight woven fabric with a silk touch giving it that stunning sheen. This flattering slip style dress features adjustable spaghetti straps, cowl neckline, flared hem and lining to make sure you are comfortable all day and night!
Shop Shona Joy Bias Cowl Slip Dress - Garnet HERE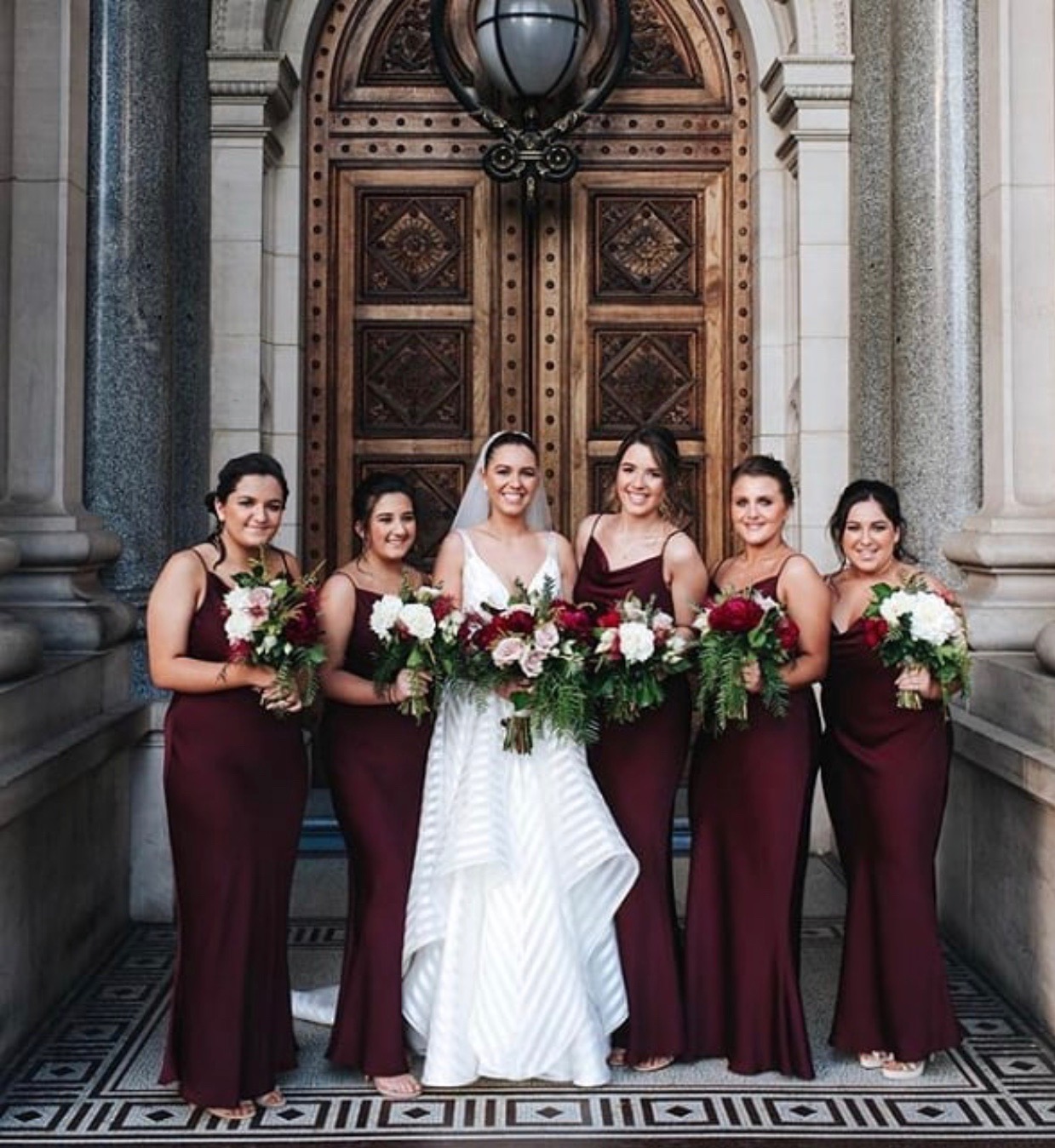 If you're looking for cheap bridesmaids dresses, we have you covered with our range of Shona Joy bridesmaids dresses. These Shona Joy dresses have become popular, especially for a more casual wedding. If you're having a beach wedding these are gorgeous and are more of a cocktail bridesmaids dress or tea length bridesmaids dresses!
Shop Shona Joy Cocktail Burgundy Bridesmaids Dresses HERE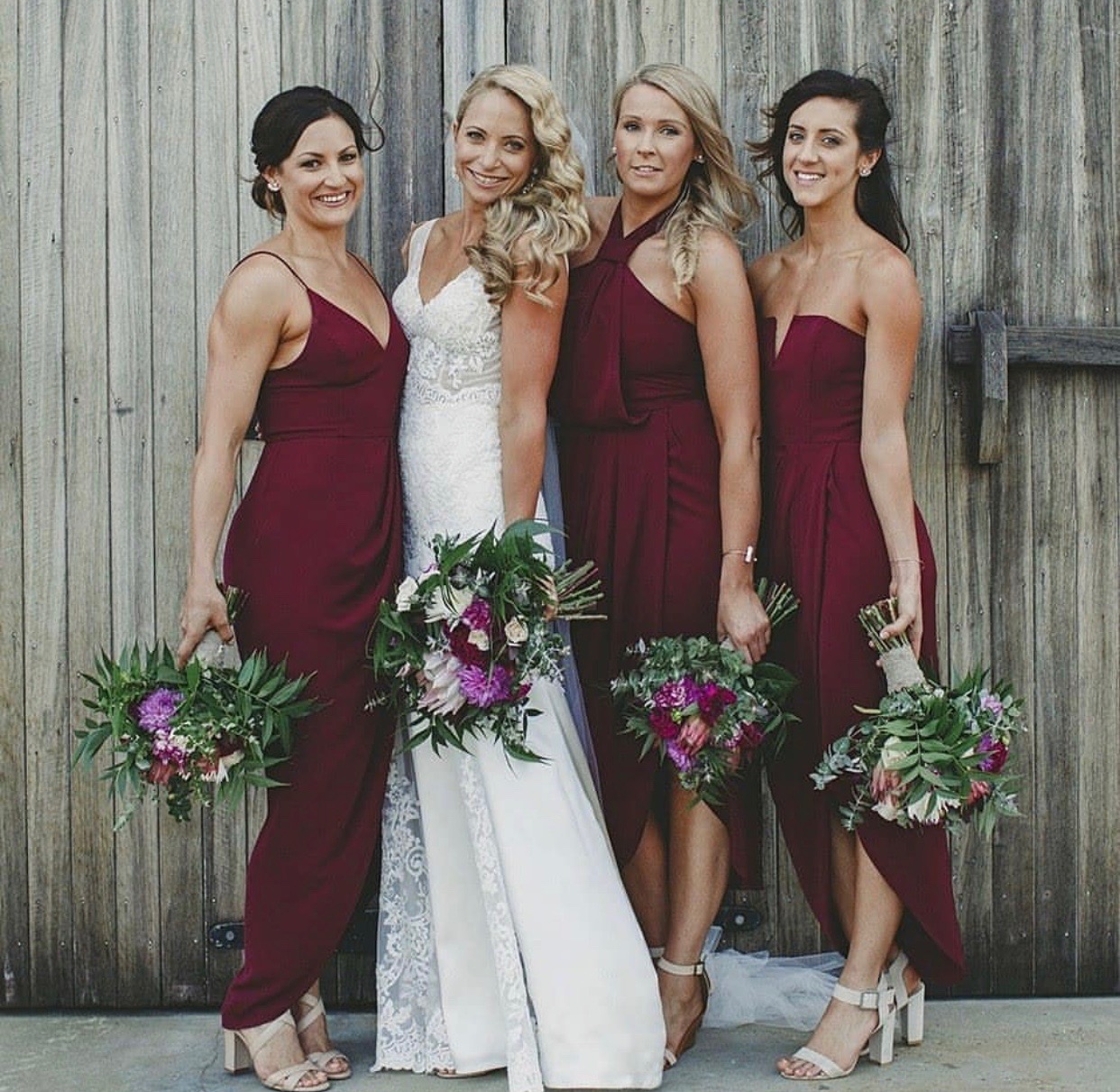 (styles from left to right, Shona Joy Core Cocktail Dress Burgundy, Shona Joy Knot Draped Dress Burgundy, Shona Joy U Bustier Draped Dress Burgundy)
These are just some of the few gorgeous bridesmaids dresses we have available in store and online! Whether you're looking for a lace bridesmaids dress, sequin bridesmaids dress, long sleeve bridesmaids dress, burgundy bridesmaids dresses, gold bridesmaids dresses, white bridesmaids dresses, navy bridesmaids dresses, black bridesmaids dresses, cocktail bridesmaids dresses, maxi dresses, casual bridesmaids dresses and more!
We also stock a wide range of dresses for all events including wedding dresses, bridal gowns, second wedding dresses, engagement party dresses, evening dresses, prom dresses, school formal dresses, debutante dresses, valedictory dresses, junior bridesmaid dresses and flower girl dresses.
Shop online with fast shipping to Sydney, Melbourne, Brisbane, Adelaide and Perth. Otherwise visit our bridal shop Wahroonga for a specialised bridal appointment.