The latest ball gown round ups of the 2021 Cannes Film Festival has the Fashionably Yours team dreaming of our celebrity moment.
Unfortunately, there's not much coming up for us where we can wear all the beautiful gowns we're surrounded by every day. So, for all of you out there who have School Formals, black tie events, weddings, debutante balls or other fancy special events to prepare a dress for, let us live vicariously through you as you shop the latest celebrity looks from our broad collection of premium formal and evening wear.
The best part is, with less 0's on our price tags, we make celebrity dress shopping super affordable at Fashionably Yours.
D&G on a budget! The sky blue tulle embellished with flowers had us thinking of Jadore's Isabel Dress paired with the matching overskirt. The textural floral embroidery and the layered a-line silhouette of the overskirt are the perfect way to channel haute couture for your own formal event.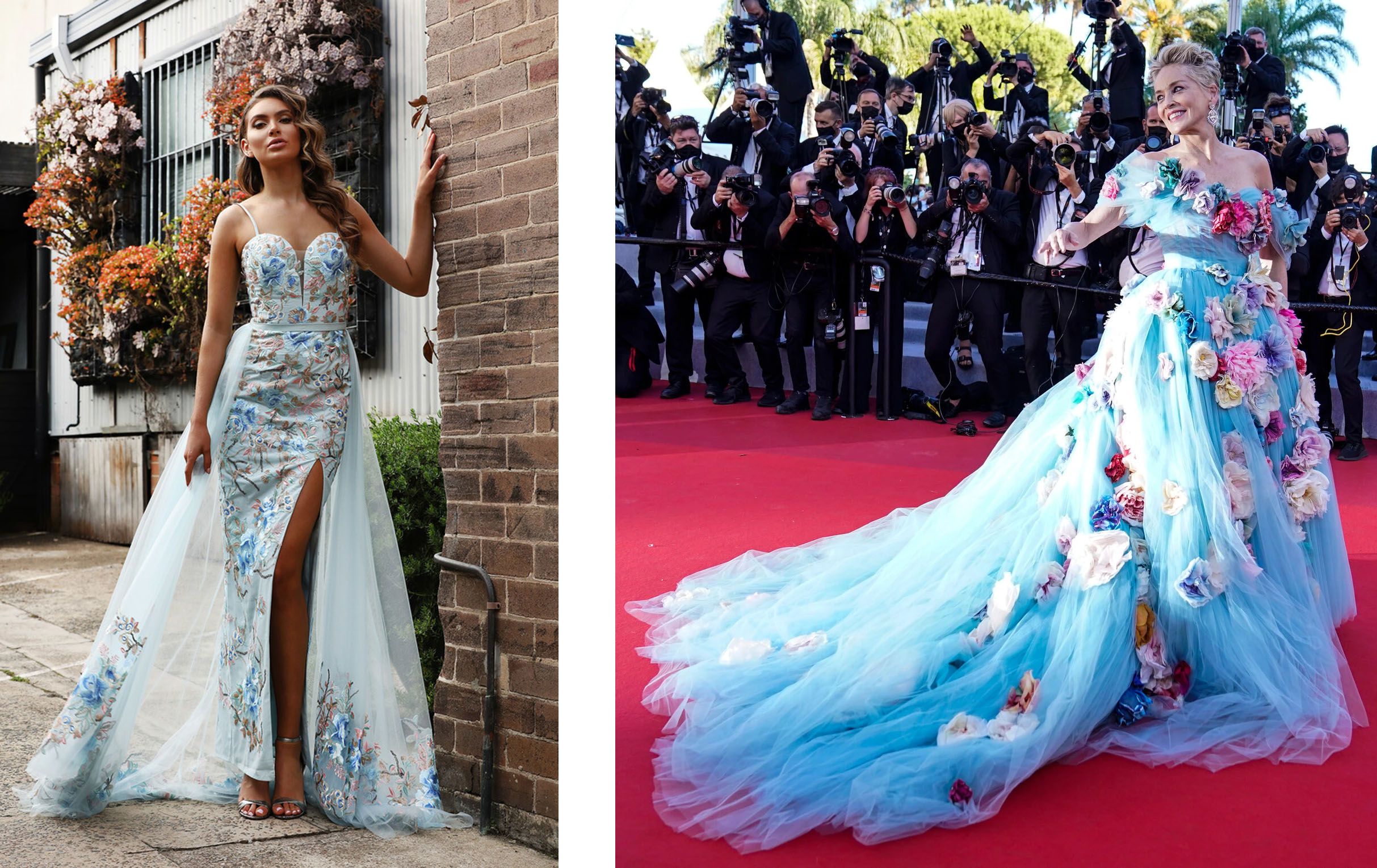 Yup, we couldn't resist a Sharon Stone reprise as she served up multiple LOOKS on this red carpet. This time, we're matching her one shoulder asymmetrical D&G white gown with our very own Nia by Jadore. The shimmering sequins with the ruched matte stretch satin overlay ooze fame and luxury.
Farhana Bodi was certainly the Belle of the Ball in this bright strapless yellow ruffled number. You can have your Beauty and the Beast moment too in this gorgeous ruffled sweetheart yellow Jadore formal dress!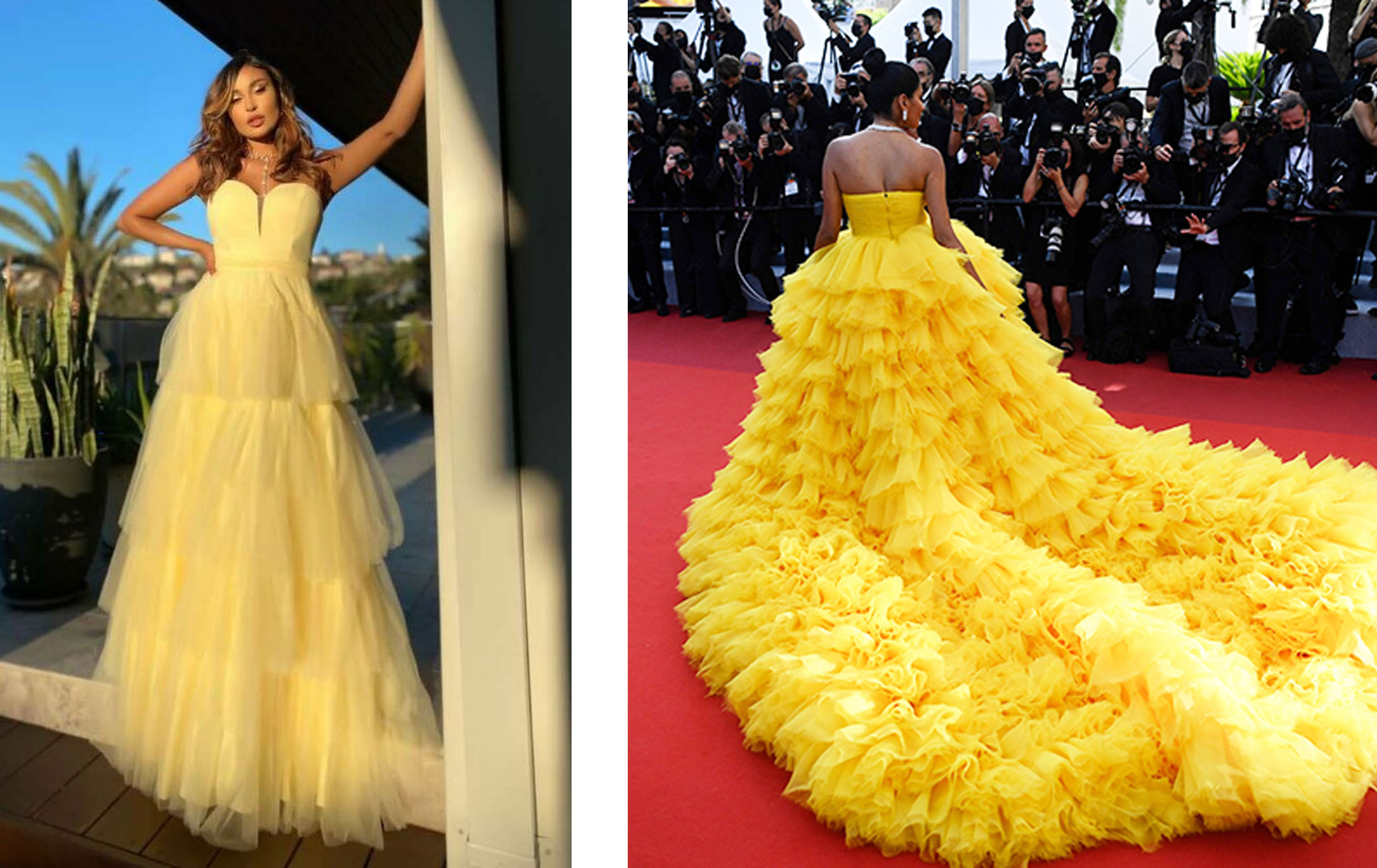 If you've been pining after Iris Law's stunning knife-pleat V-neck gown, look no further than Layla by Jadore. Offering the same silhouette with those intricate pleats and a plunging neckline, anywhere you walk in Jadore is your own personal red carpet.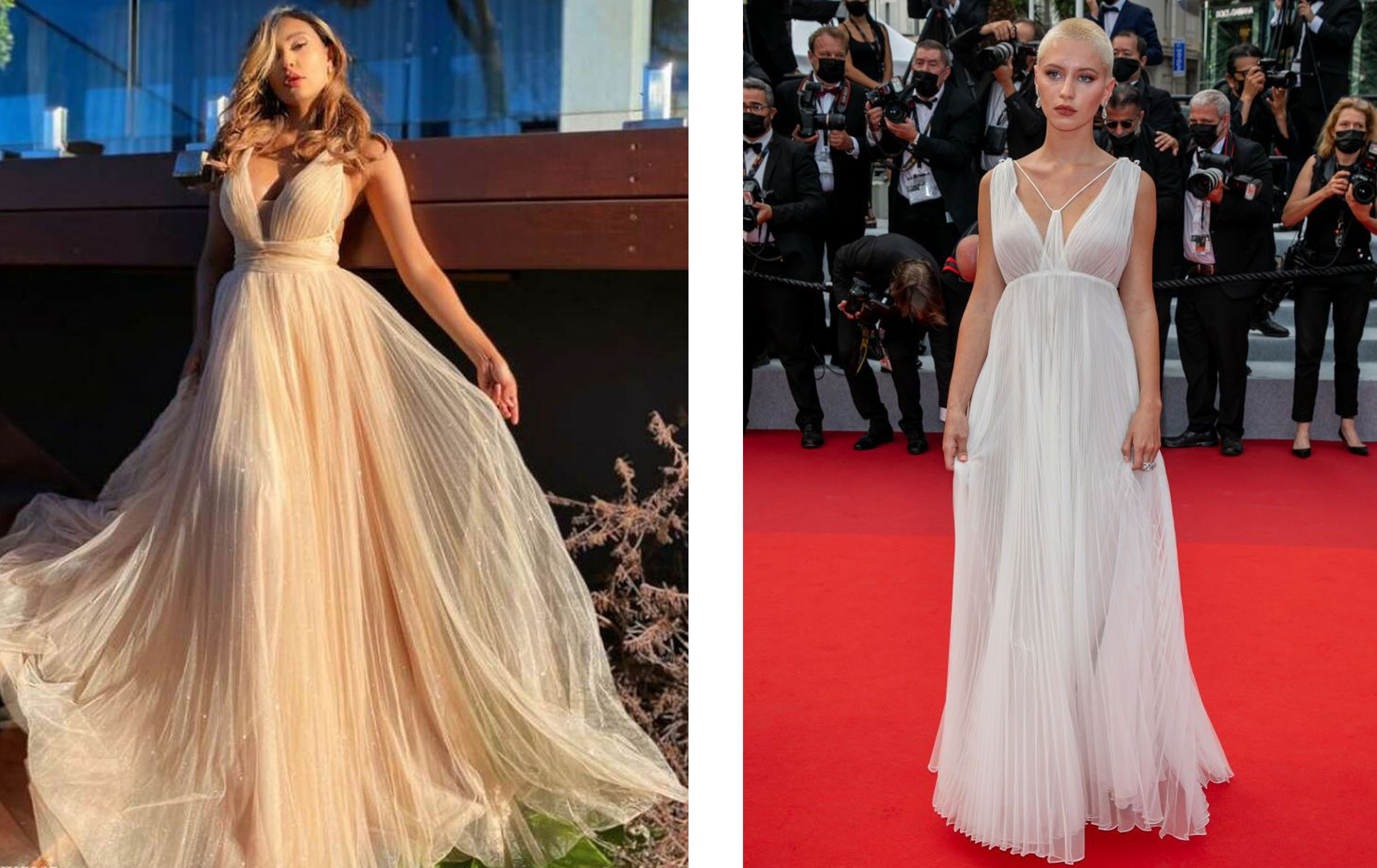 The boned sweetheart bodice, ruched skirt and thigh high split of Rami Kadi's crystal couture on Brazilian model Isabeli Fontana immediately reminded us of the silhouette of Jadore's Kara Dress. If it's the dazzling sparkles that caught your eye on this gown, also check out our Tania Olsen Alexandria Gown, or Jadore's Gigi Dress for the semi-sheer corset moment.