A tiny girl with a large duty may be one of the most memorable members of the wedding party for some brides. She is someone who will make sure your aisle is strewn with flowers and, most importantly, will steal your wedding guests' hearts. Yes, we're talking about your flower girl. And this precious young girl deserves an even prettier gown that will steal the spotlight even before you walk down the aisle. There are various designs to pick from, such as a lively flash of colour or a traditional ivory gown combined with a flower crown or ribbon.
---
1\Dessy Flower Girl Dress FL4075 in 60 colours

Your flower girl will feel like a princess in this sleeveless matte satin dress. This lovely design is effortlessly elevated by a jewel neckline and a gorgeous tiered skirt. It's a simple and elegant gown that your particular lady may wear long after you say "I do."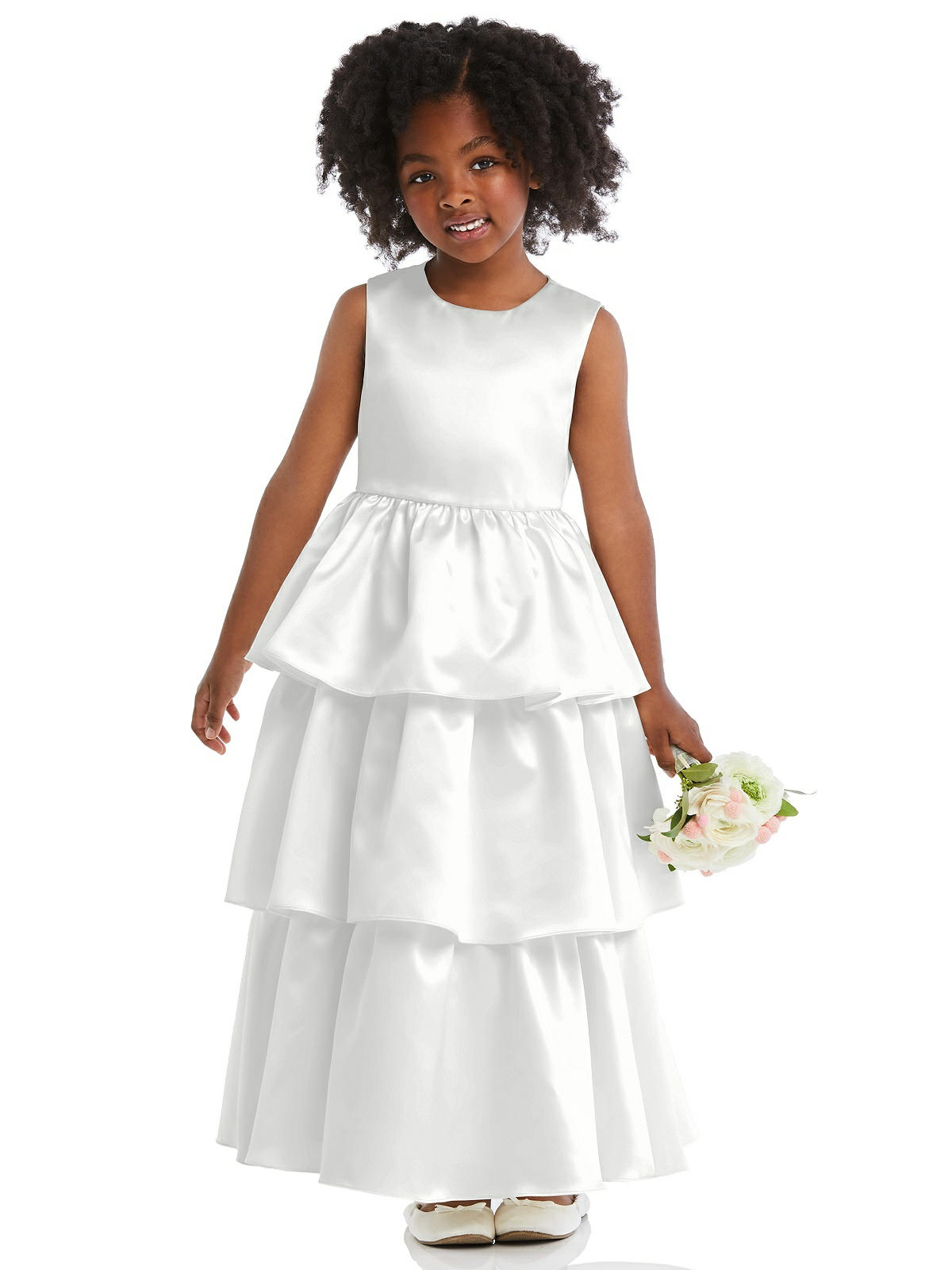 ---
2\Dessy Flower Girl Dress FL4073 in Ivory
This beautiful, sleeveless flower girl dress is feminine and gorgeous all at once. This matte satin dress has a jewel neckline and a long pleated skirt, as well as a lovely flower trio at the midsection. It's a must-have in any girl's wardrobe and the ideal gown for a country wedding.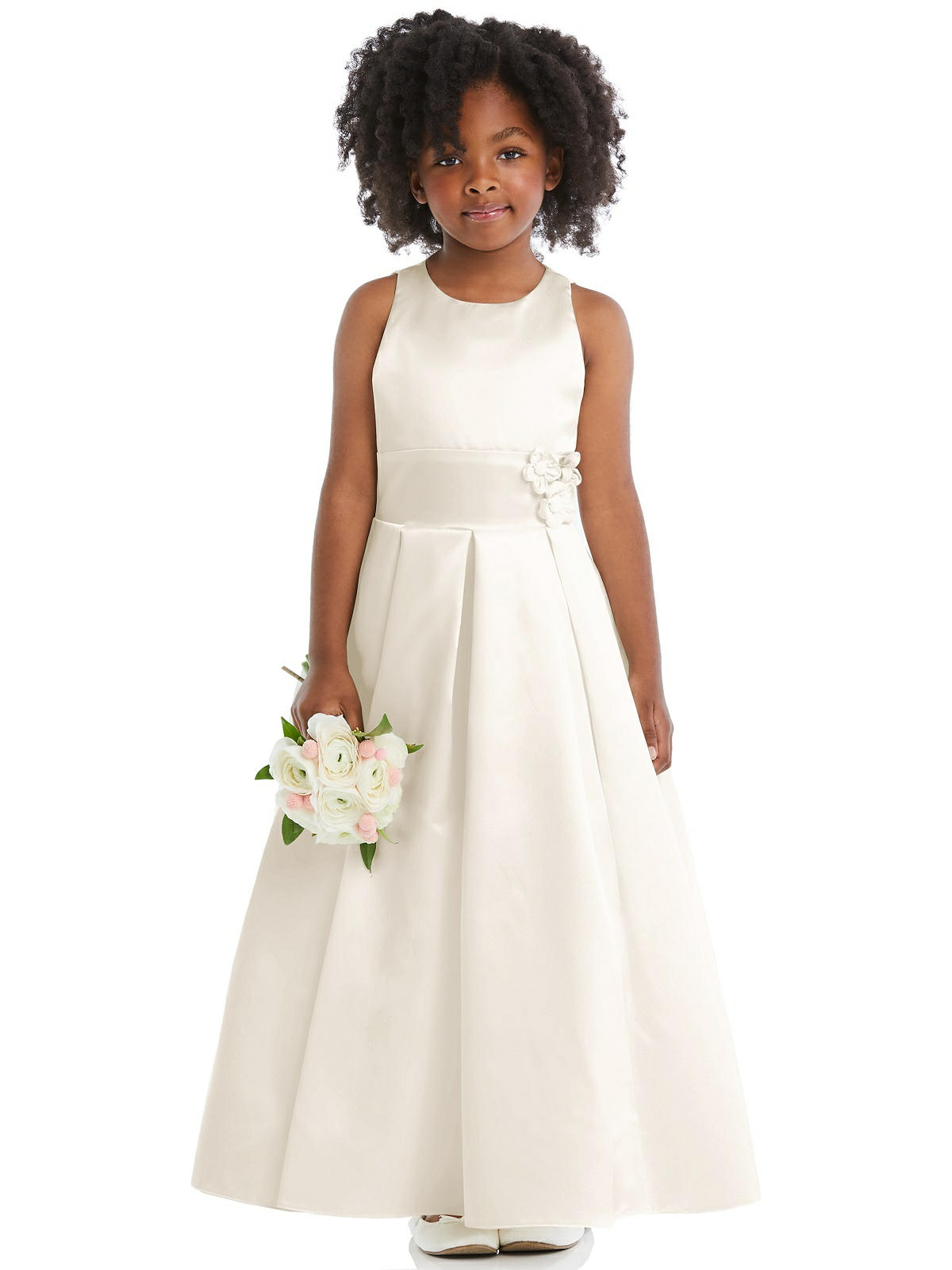 ---
3\Dessy Flower Girl Dress FL4062 in 37 colours with Sash
The lovely, delicate pattern of this white sleeveless satin twill flower girl dress embodies romance. A jewel neckline and circular skirt create an eye-catching silhouette that is accentuated by a broad belt in a choice of colours at the waist and a rear flat bow design.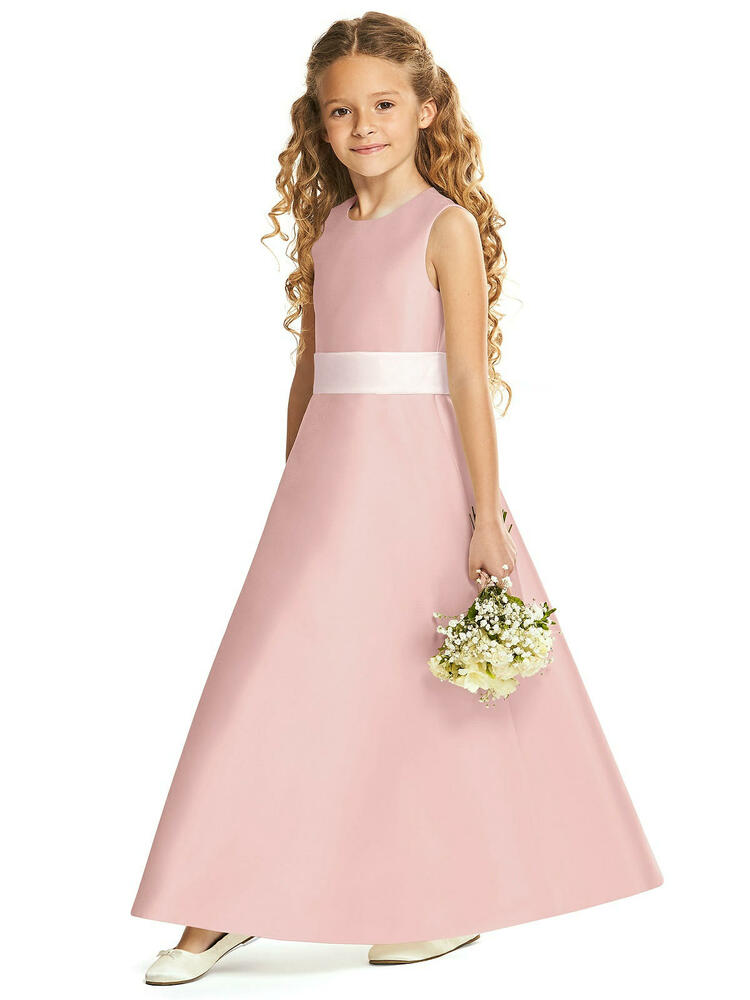 ---
Whether you're planning a spring or winter wedding, it's critical to keep your flower girl looking gorgeous and feeling comfortable throughout the day. This means picking a dress that is light, breezy, and comfortable for her to move in. Knowing your possibilities is the first step in your quest, and you're in luck. We have you covered whether you're searching for a one-of-a-kind stunner that can be loved and passed down for decades to come. Shop our wide selection of flower girl gowns and junior bridesmaid dresses.
Our online bridal store ships Australia-wide and internationally, with fast shipping to Sydney, Melbourne, Perth, Hobart, Adelaide, Darwin, Canberra. We cater for a large range of brides and customers with bridesmaid dresses online, wedding dresses online, mother of the bride dresses, sequin bridesmaid dresses, mother of the groom dresses, school formal dresses, evening dresses, formal dresses, prom dresses, engagement party dresses, valedictory dresses, evening gowns, wedding guest dresses, long sleeve formal dresses, sequin formal dresses, second wedding dresses, casual wedding dresses and more.
---