Fashionably Yours Bridal now has an exciting new range of Nicole Lee graphic print handbags. Whimsical, illustrative and artsy, Nicole Lee handbags feature bold colours and busy fashion prints for creative girls on the move. These user-friendly handbags, satchels, crossbody bags and purses are designed with practicality in mind to suit your busy schedule and everyday lives. The perfect bridal shower gift for the bride-to-be, or the perfect way to say thank you to your bridesmaids.
Here's our countdown of our Top 5 Favourite Nicole Lee graphic print handbags for the movers and shakers!
---
The Nicole Lee Career Woman 3 Piece Set is made to suit any occasion. The Career Woman print offers high-impact details with its graphic laser cut illustration of a metallic silver city skyline making it a stylish add to your wardrobe. It includes a Satchel Bag with spacious compartments suitable as a work and travel, a Crossbody Satchel to fit all your everyday essentials such as a notepad and laptop and lastly a Clutch to take out on a quick coffee break.This 3 piece set is the perfect bridal party gift or gift for your bridesmaids that needs versatility in their everyday lives.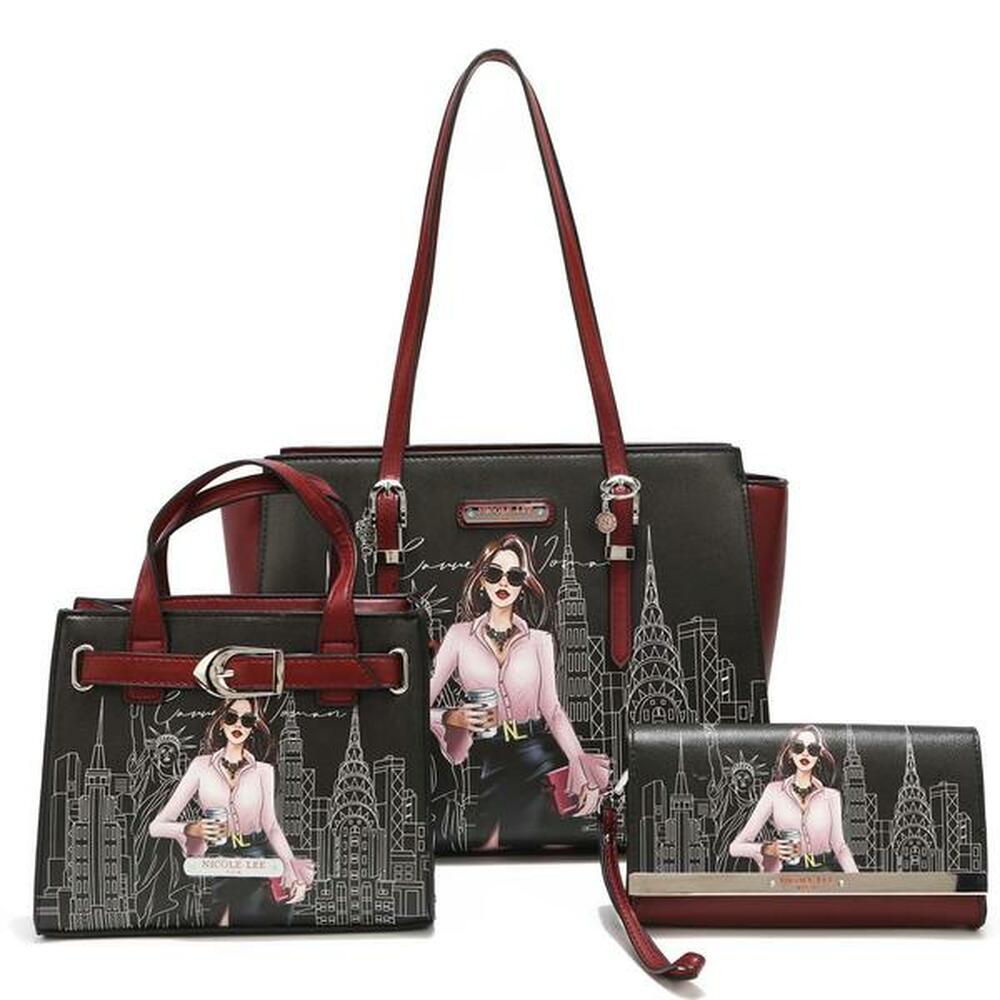 ---
Don't sacrifice style for space! The roomy Nicole Lee Cozy Street in Milan Boston Bag has a classic top handle silhouette making it the perfect bag to fit all your daily work day necessities such as a water bottle, makeup pouch and wallet. It is embellished with vibrant and bold graphic prints making it a beautiful statement bag. Match the boston bag with a pair of jeans and sneakers for an effortless look.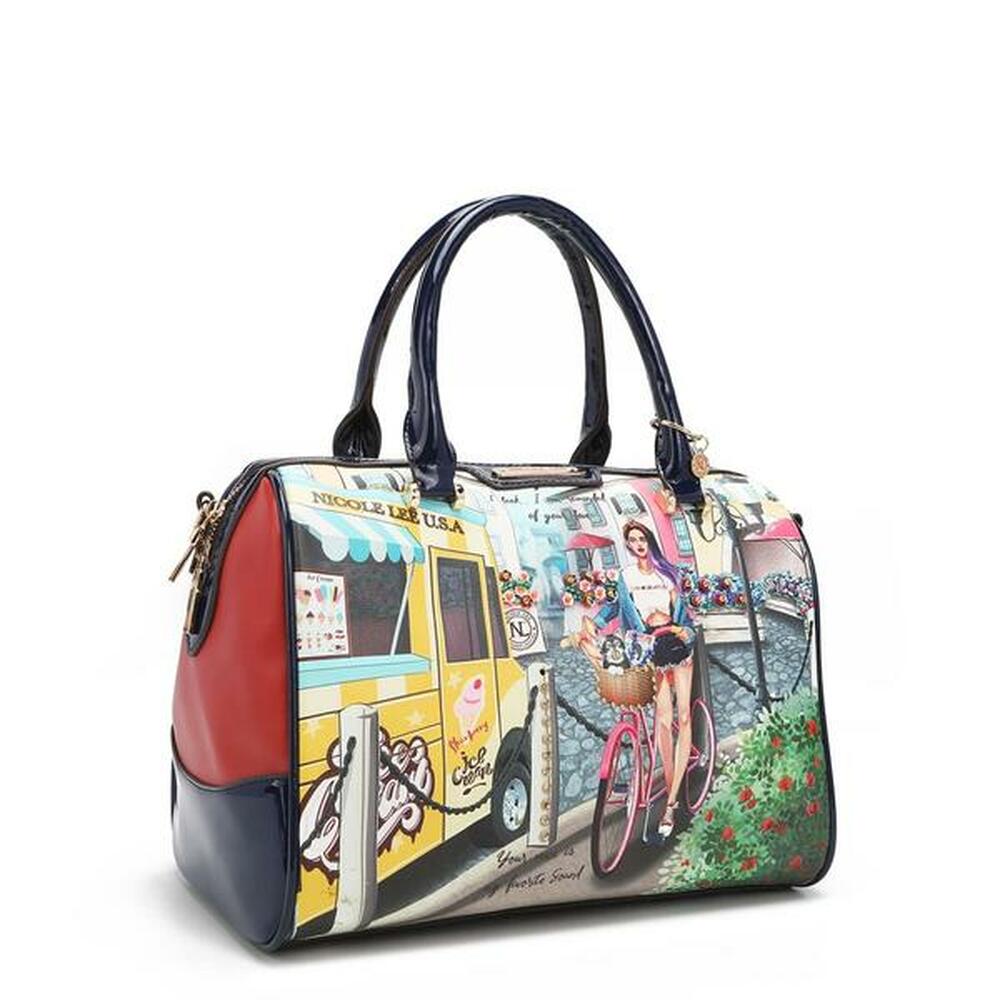 ---
This print is literally begging you to take it on an adventure. Spice up your work lunch break and head somewhere new with The Nicole Lee Journey of Stephanie Crossbody Bag. When the work week is over, it is also the ideal bag for holding the bare essentials on quick weekend outings. The bag is decorated with intricate designs including diamond rhinestones, stars, flowers and an iridescent sequin butterfly, making it a unique piece that suits any outfit. A lovely little thank you gift for your bridesmaids and maid of honour, or a cute little bridal shower present for the bride-to-be!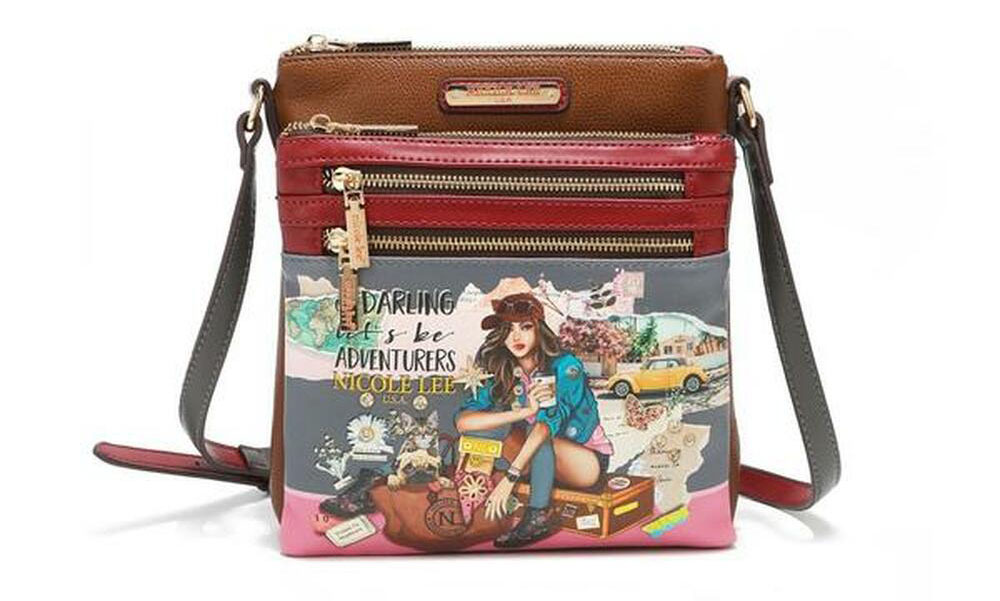 ---
This bag will hit you with a serious case of weekend wanderlust while you're working. The Nicole Lee Memory of Rome Top Handle Bag is a perfect option as the multi-purpose bag is made with interior compartments and has enough space to carry everything you need for your work day. It also has an adjustable crossbody strap that you can remove to transform into a top handle bag for special occasions.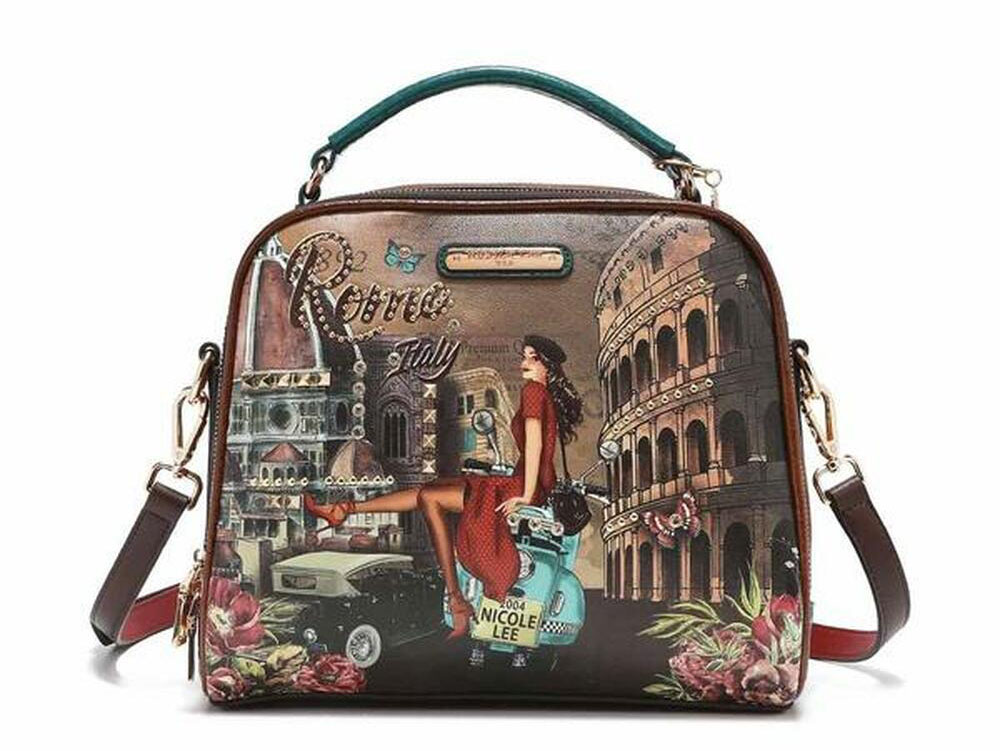 ---
Here it is, our number one Nicole Lee graphic print bag. Why? Because of its multifunctional and transformative versatility. With its multiple straps, his Nicole Lee Honeymoon In Venezia Nylon Multi functional Bucket Backpack can be worn as a shoulder bag, crossbody bag, or a backpack. This means you can take it on the bus to the office, to your after work cocktails, going bridal shopping on the weekend and even on your wedding honeymoon!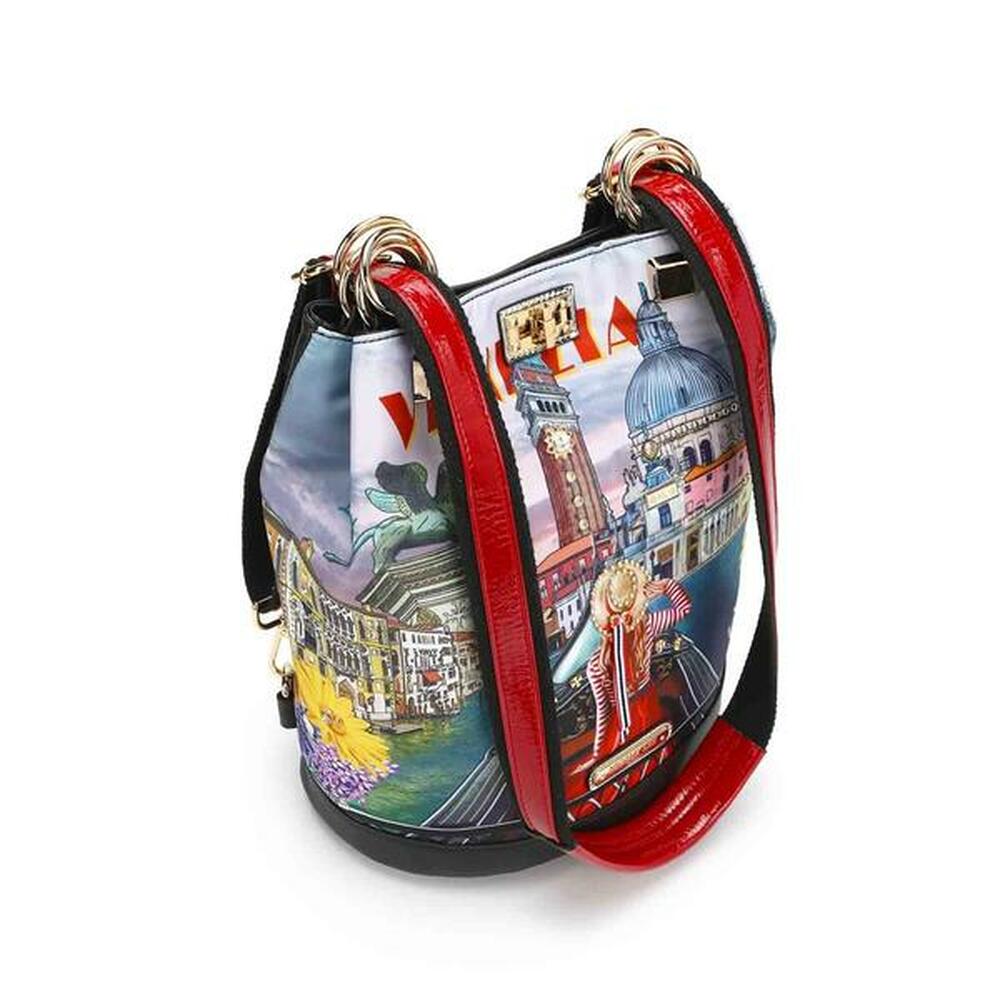 ---
Fashionably Yours Online Bridal & Formal Boutique Store Wahroonga, Sydney now stocks Nicole Lee handbags. Shop a wide range of graphic print vegan leather tote bags, vintage bags, crossbody bags, vegan leather handbags, purses for women, coach bags, fancy bags, unique bridal gifts from maid of honour, bridal shower gift from maid of honour, bridesmaid ornament, day of bridesmaid gifts, alternative bridesmaid gifts, wedding party gifts for bridesmaids, creative bridesmaid gifts, creative maid of honour gifts, unusual bridesmaid gifts, bridesmaid gift, bridal party gifts, bridesmaid bags, designer bags, backpacks, beach bags, box pags, satchels, sling bags, bucket bags, pouch bags, mini bags, side bags, printed bags, basket bags, duffle bags and weekender bags.
You can find everything a bride needs at Fashionably Yours. With deliveries Australia-wide and internationally for online dress shopping and fast shipping to Sydney, Melbourne, Perth, Darwin, Hobart, Canberra and more, and budget-friendly payment options like Zpay and Afterpay, the Fashionably Yours online wedding store and formal store will be your most convenient and affordable dresses and accessory shopping experience. There's something for every occasion with bridal jewellery sets, necklaces, earrings and bracelets, luxe leather diamante sneakers, plain and embellished bridal veils, gifts for bridesmaids, maid of honour, bridal party and brides-to-be.