These our our top 5 wedding trend predictions for 2022, with 2021 coming to close we a faced with a fresh year and new optimism in 2022. This sentiment of new optimism is being echoed throughout Australia and the bridal world, with timeless elegance and new and modern bridal touches. We are predicting these wedding dress styles will be the biggest trends of 2022.
---
The corset bodice, when paired with a voluminous skirt, presents a modern interpretation for the bride who still wants to appear and feel like a princess on her wedding day. 2022 fashion weeks outfits included boudoir-inspired bodices with exposed boning, combined with billowy, feminine sleeves, combining luxurious sensibility (corseted bodices providing the structure and support needed for all-day wearability) with ethereal whimsy. This innovative approach to corset and dresses, as demonstrated by, the is divinely flattering on every body type and proves that the styles may be as different as they are wonderful. This gorgeous fashion brilliantly mixes traditional beauty with a modern edge, offering spectacular alternatives ranging from pearl decorated and metallic sequin encrusted bodices to minimalist architectural versions with defined boning and lines.
---
'Step away, sweetheart,' and 'welcome, square necklines,' was the theme of 2022 bridal trends. This exquisite neckline adds just the right amount of smoulder to any look while still providing support and coverage, making it the ideal complement to a minimalist gown.The Bohol Wedding Gown by Pronovias Barcelona Bridal is the most recent collection included crepe structured dresses with square-cut necklines and embellished with exquisite bead embellishments.With a square neckline for the ultimate in glitz designers use this neckline with princess cut skirts and thigh-high splits last spring, but this season is all about A-line dresses and effortlessly graceful designs.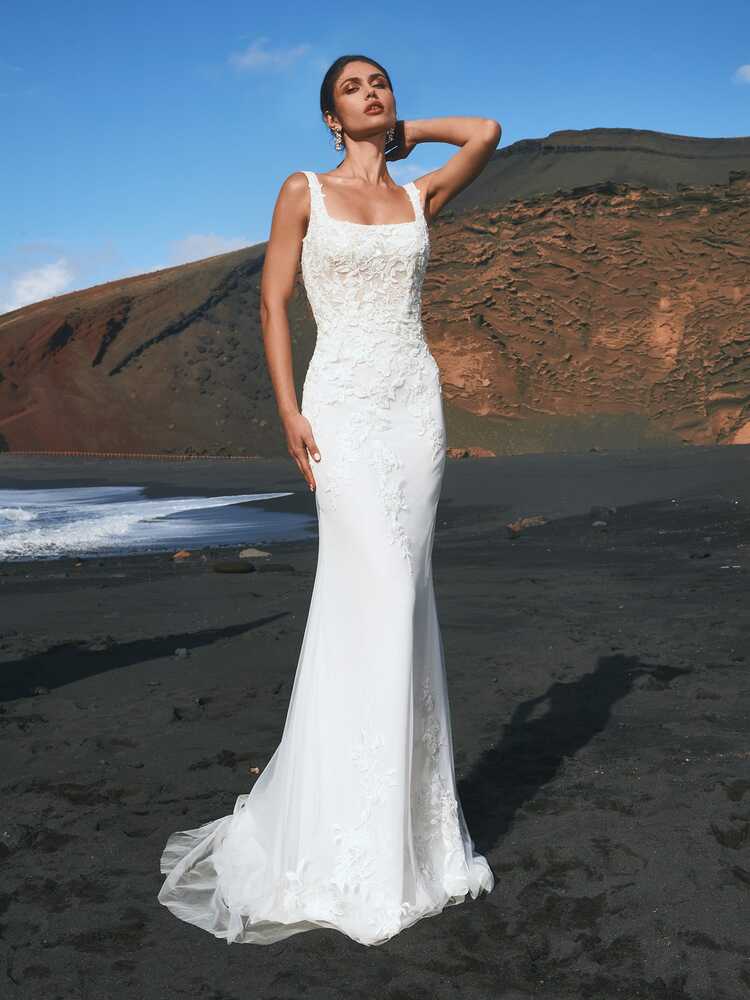 ---
Think of the rise of simple slip dresses and buttery and flattering silk dresses and there massive comeback,well 90's minimalism resurgence is largely based upon keeping it clean and simple. 2022's bridal dresses are much the same picking a key key features and keeping it simple and truly classic. celebrity brides such a Hailey Bieber's 2018 wedding dress was on of the first to jump on the trend and we can see it growing massively in 2022 bridal collections such as the Meadow Dress from La Perle by Calla Blanche Bridal. The beauty of this 90's minimalist dress trend is that you can add a few simple features such as a cathedral length veil to dress it up or keep it simple with Hollywood curls and a red lip. Whatever you do to this dress it will be the focus of the day!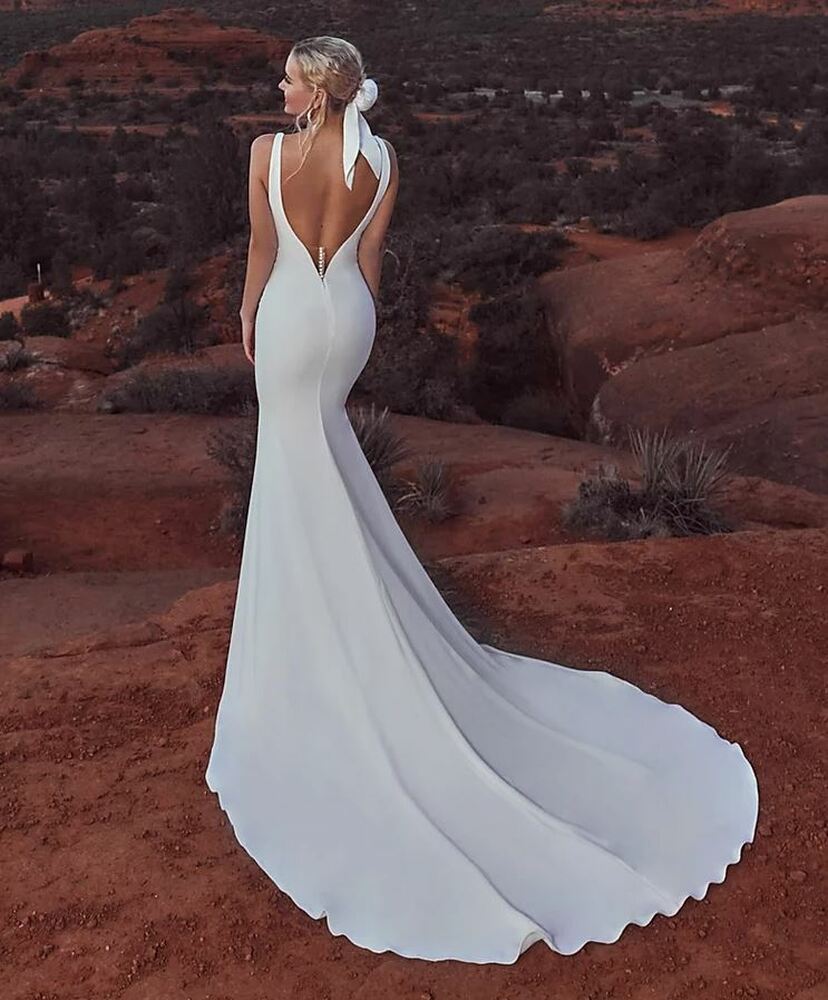 ---
With the reemergence of the ability to have larger wedding dresses it's the perfect time to go all out and have a gorgeous dress full of trendy ruffles on wedding dresses. A ruffled dress adds an airy romantic element to a corset bodice such as this the Gracelyn Dress JX5039 by Jadore Evening perfect as a wedding or reception dress for any fashion conscious bride. The cascading ruffles of this dress is perfect for a bride who love to be the most.While a full skirt of cascading ruffles is perfect for the bride looking to make a serious fashion statement. If you love this frothy trend but aren't into a dress with lots of volume, consider a one with understated ruffles on the bodice or sleeves.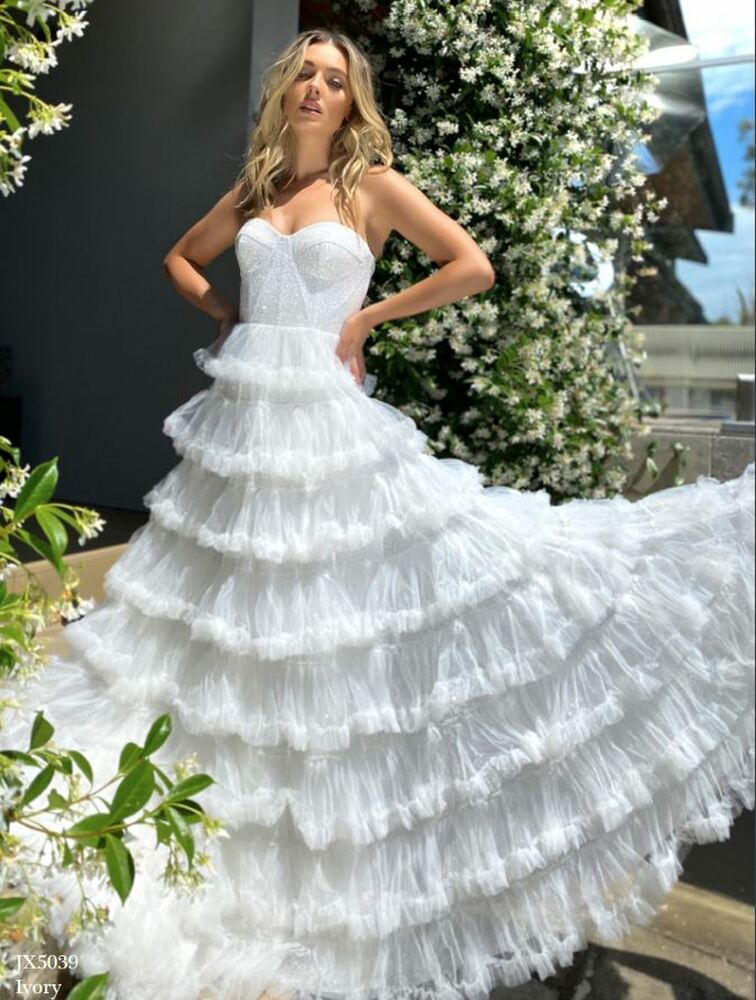 ---
What is a wedding without a wedding gown? While conventional bridal gowns will always be popular, we feel that the concept of a second glance will become more important than ever. While many women will still want to enjoy the complete bridal impact, we anticipate the second wedding look will become more widespread as celebrities experiment with switching between two, or even three bridal dresses on their wedding day.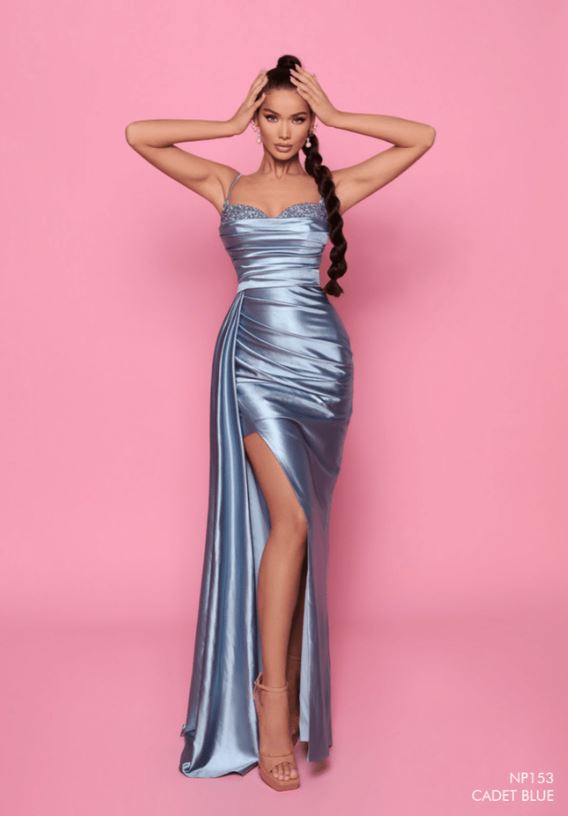 ---
Shop simple wedding dresses, crepe wedding dresses, mikado wedding dresses, satin wedding dresses, contemporary wedding gowns, elegant wedding dresses, sheath wedding dresses, sophisticated bridal looks, wedding dresses with cape sleeves, square neckline wedding dresses, straight neckline wedding dresses, deep v illusion plunge wedding gowns, A-line wedding dresses, mermaid wedding dresses, cap sleeve wedding dresses and strapless wedding dresses from Pronovias Bridal Barcelona, Calla Blanche Bridal, Moonlight Bridal and Dovita Bridal at Fashionably Yours.
Our online bridal store ships Australia-wide and internationally, with fast shipping to Sydney, Melbourne, Perth, Hobart, Adelaide, Darwin, Canberra. We cater for a large range of brides and customers with bridesmaid dresses online, wedding dresses online, mother of the bride dresses, sequin bridesmaid dresses, mother of the groom dresses, school formal dresses, evening dresses, formal dresses, prom dresses, engagement party dresses, valedictory dresses, evening gowns, wedding guest dresses, long sleeve formal dresses, sequin formal dresses, second wedding dresses, casual wedding dresses and more.
---