With Sydney lock down ending, now is the perfect time to envision and plan your perfect wedding. Fashionably Yours Bridal is here to help you find your dream dress, with our selection of new boho wedding gowns from the La Perle Fall 2021 collection.
Here you can view our finest boho wedding dresses, that are fitted with lace, ribbons, floral applique and cascading trains with light weight breathable material, ideal for the spring and summer boho wedding of your dreams.
This dress will truly transform you into the perfect bohemian bride, with the combination of flirty and feminine features, with intricate details of ivory lace carefully placed throughout the dress. This wedding dress provides you with versatility for your wedding day, with the detachable tulle over skirt and chiffon bell sleeves. The soft boning of this dress and light support from the cups will ensure the dress (fits) flatters every bride perfectly. All eyes will be on you in this dress as the gorgeous lace pattern will make you stand out from the rest on your big day. The contrast of the sleek silhouette dress style and the boho lace design will be suitable for weddings in every season as you have the chance to create your dream fairy tale wedding.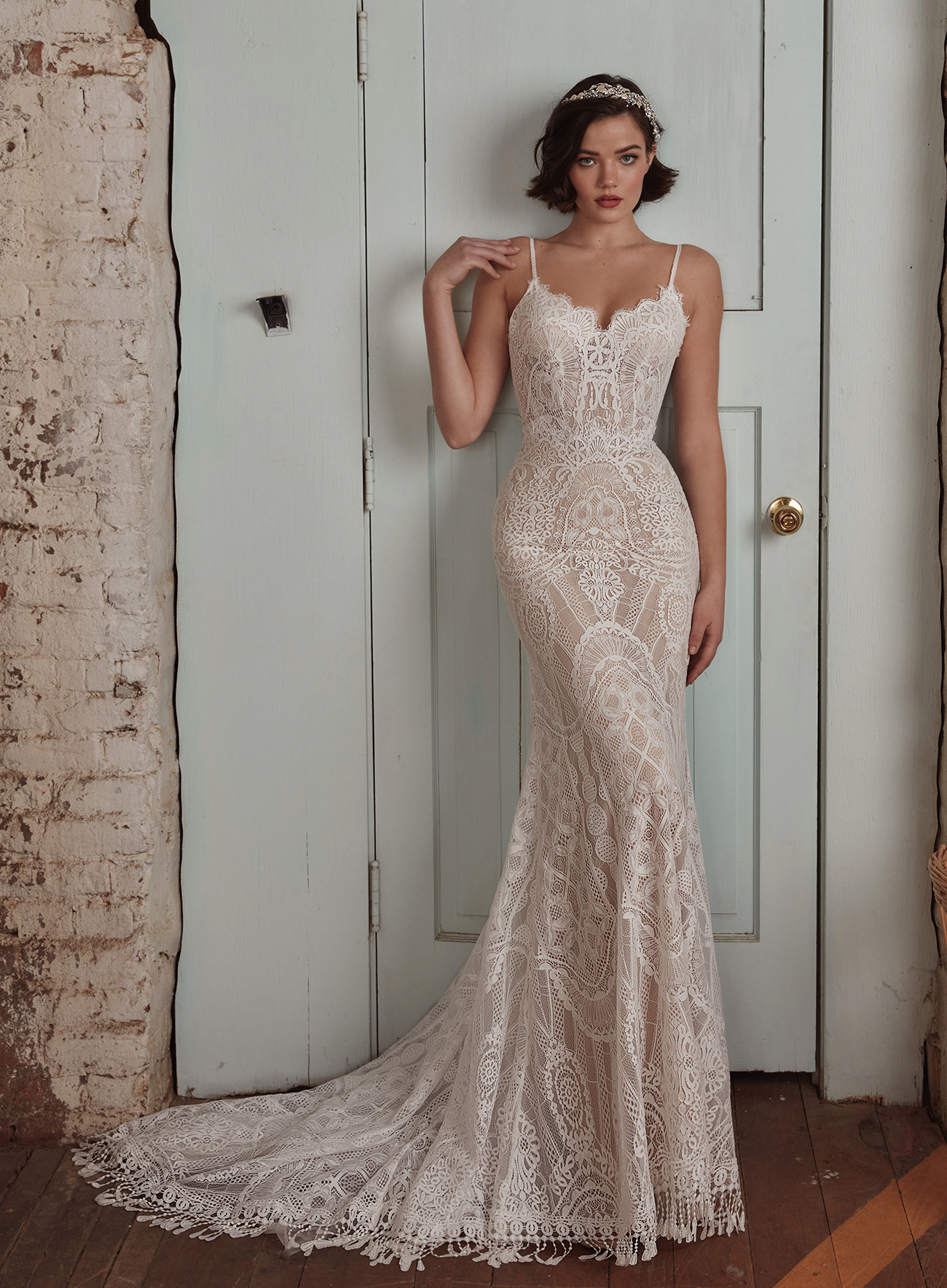 ---
This elegant silk satin wedding dress is the perfect amount of simple boho for any wedding. The boat neckline provides casual elegance with the simple spaghetti straps and sheath silhouette. This timeless piece will be the perfect dress to reminisce all the important memories from your big day. The back of this dress is the hidden feature you did not realise you needed in a dress until now, with the feminine lace and button detailing leading to the cascading train. The timeless style of this wedding dress will hug your body in all the right places as you greet your guests and walk down the aisle.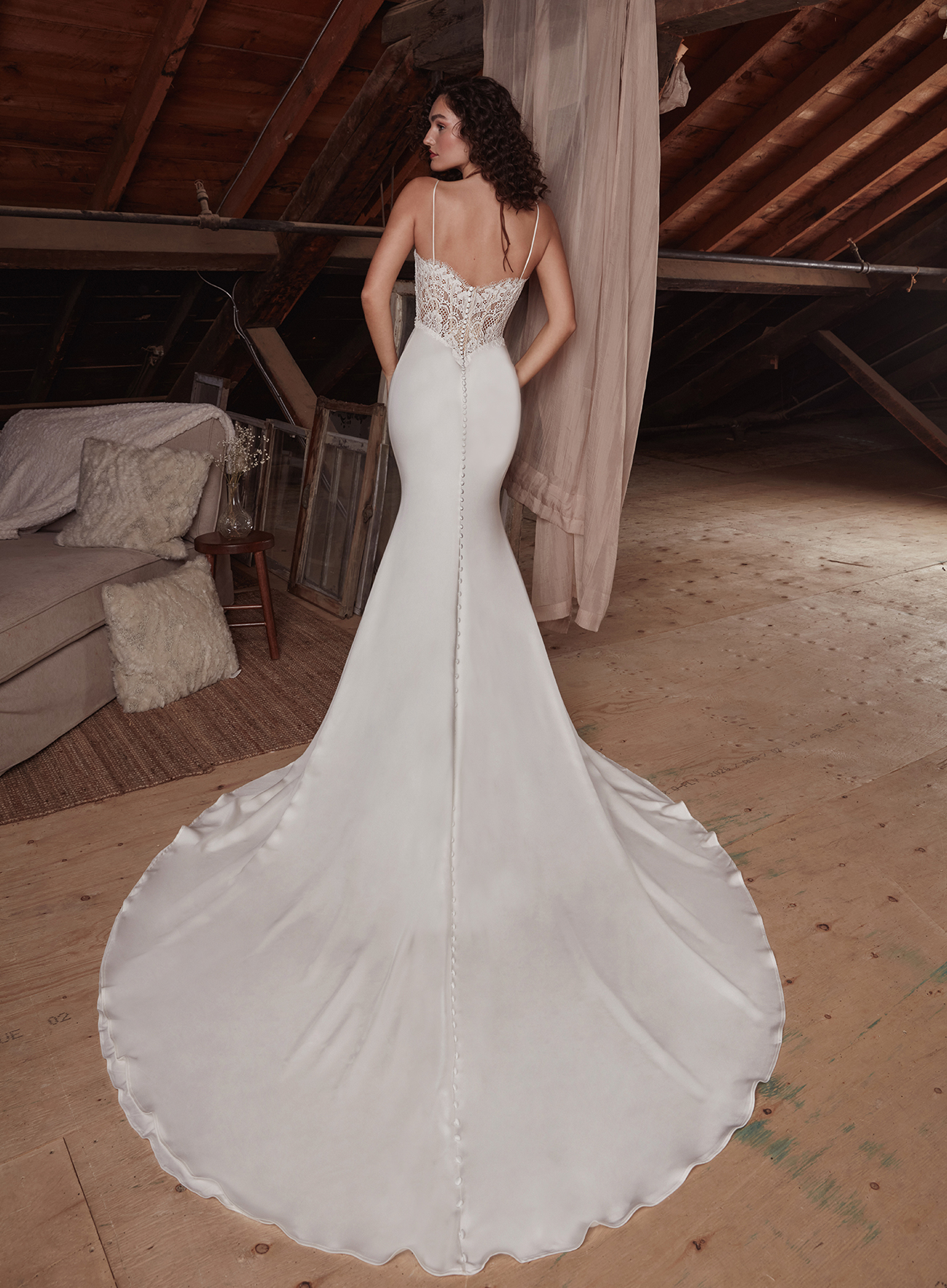 ---
This mermaid silhouette dress is a showstopper wedding gown for your perfect day, it is enriched in ivory lace and has a perfect sweetheart neckline. This dress has an authentic vintage feeling which will instill confidence and impress the most important person on your wedding day. The off-the-shoulder features of this dress provides you with the option to use detachable boho lace sleeves. This dress will definitely make you feel beautiful and feminine as the soft boning details in the dress will accentuate your figure. The features of this dress do not end with the first view, as the glitz and glamour continues when you cast your sight on the cascading ivory lace train.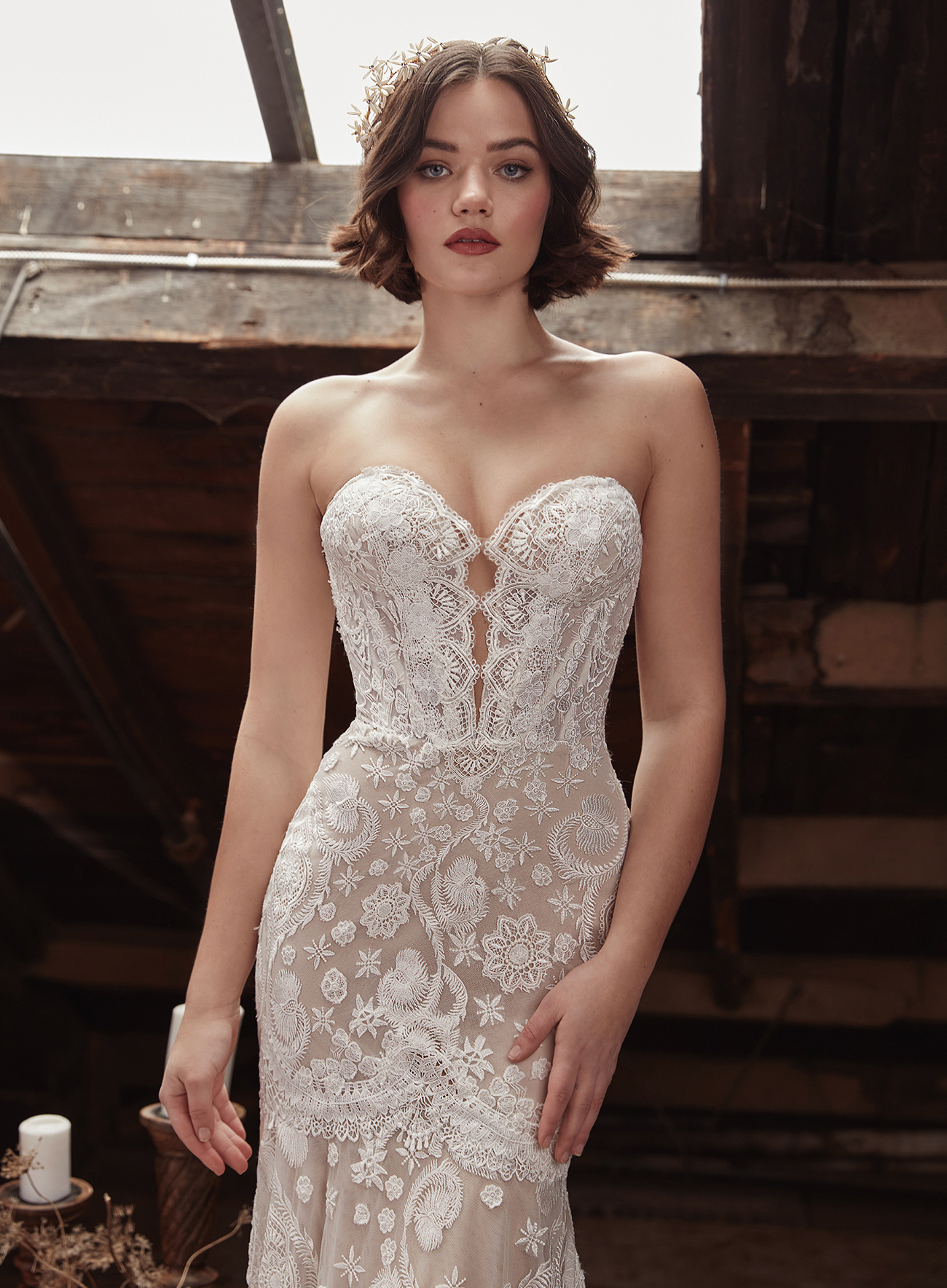 ---
Fashionably Yours Wahroonga has any dress you could dream of, offering fast, reliable and convenient services. Fashionably Yours stocks every wedding dress style with boho wedding dresses, lace wedding dresses, simple wedding dresses, mermaid bridal gowns, tulle wedding dresses and corset wedding dresses. To accompany the bride on her special day, Fashionably Yours stocks bridesmaid dresses of all colours, including champagne bridesmaid dresses, dusty pink bridesmaid dresses, white bridesmaid dresses, burgundy bridesmaid dresses and sparkly bridesmaid dresses. Shop at Fashionably Yours for any occasion! We stock bridesmaid dresses, wedding gowns, mother of the bride/groom dresses, sister of the bride /groom dresses, wedding guest dresses, sexy formal dress and satin dresses. Fast delivery to Sydney, Melbourne, Perth, Adelaide, Brisbane, Darwin and more