Your big day is getting closer and you might be exploring different wedding styles wondering which one would look best on you. Having a gown with a detachable overskirt is one of those looks that suits almost all body shapes and sizes. We love that style for several reasons.
First of all, having a gown with a skirt that flares out from the waist down will automatically give the illusion of having a smaller waistline which can also be more slimming or simply give more shape to those with a column or apple body shape. Having an inverted triangle body shape calls for this type of look as well to balance out broad shoulders.
Our beautiful Shannon gown by Calla Blanche is a lovely style that will give a dreamy effect as you walk down the aisle...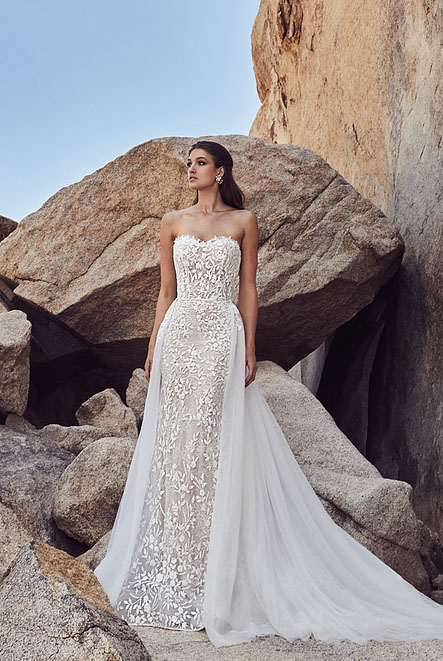 Another great thing about overskirts is the way they can add a special touch to a simple silhouette, by either adding dreaminess to the dress or making the design more unique.
Mirai for instance is a classic mermaid gown with a delicate floral pattern, pairing it with its matching overskirt will give you a more dramatic and memorable entrance.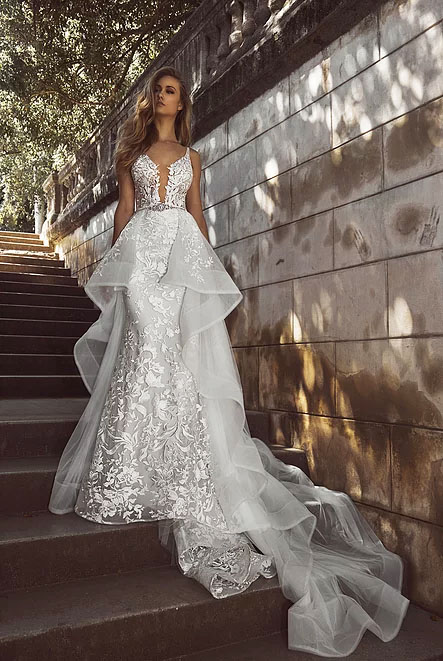 Having a gown with a detachable overskirt gives you the freedom to effortlessly change from one look to another. The overskirt is perfect for having these stunning photos, for your entrance and ceremony. You can then remove it when you want to dance the night away!