Throughout the evolution of bridal gowns we're arriving at a new era...the Bohemian Wedding Dresses. They're whimsical and zealous and have definitely won our hearts over. The attitude that comes with boho, is certainly one to be admired and hence, we're excited to showcase our latest arrivals by Calla Blanche Bridal - featuring Emma, Dawn and Gwendalyn. But keep a look out, for we can assure that these entrancing boho wedding dresses won't be the last you'll see from us x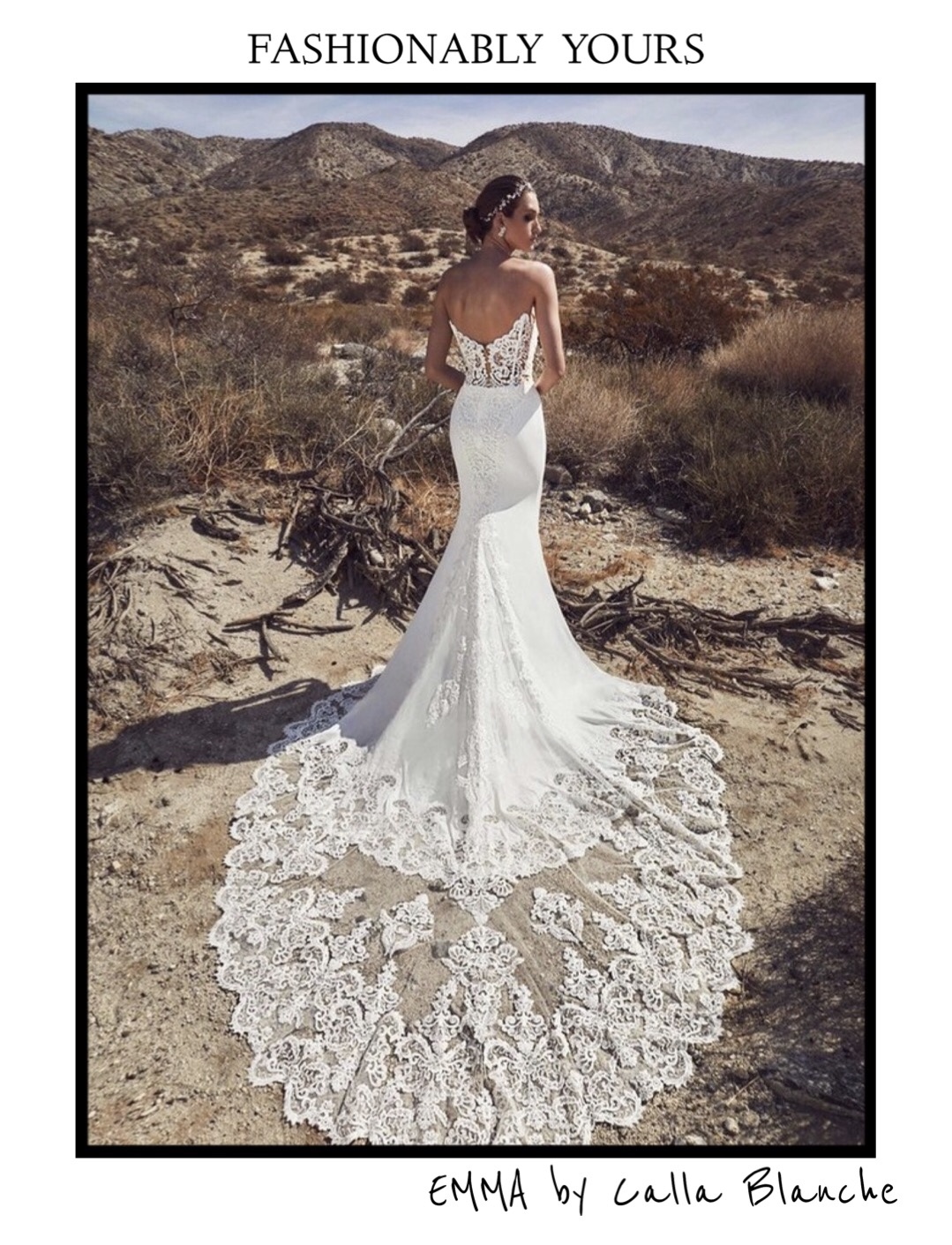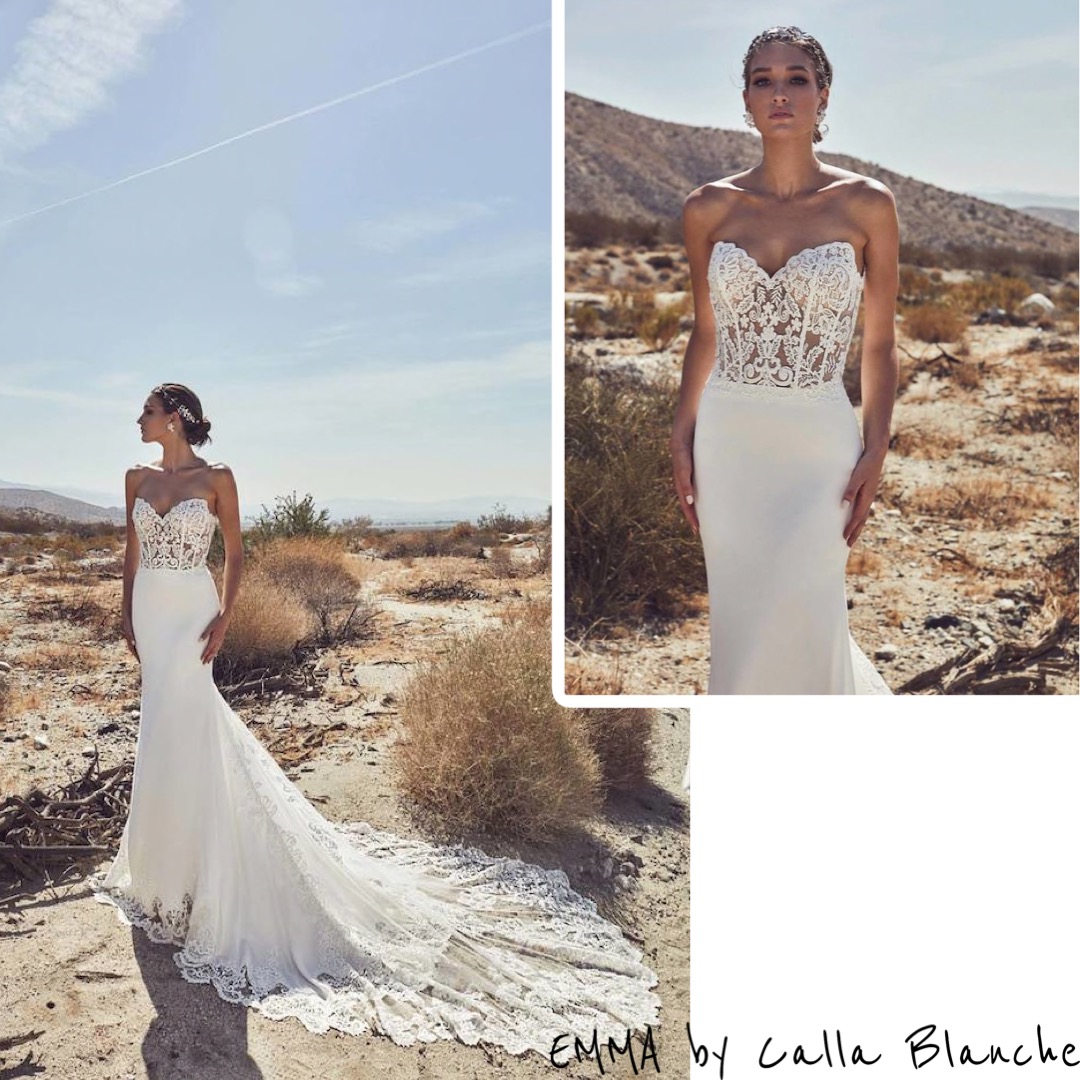 Starting our Boho Bridal Collection Debut off, we're pleased to introduce you to Emma. Emma is what we'd name, a symphony of romanesque-classical-traditional bridal meets minimalistic-boho-chic. Remaining calm and minimal along her mermaid bodice, her main attributes lie in the details of her train and bustier. Created from French lace, her decadent details don't go unnoticed. Her most adoring feature is by far the descending French lace from the back till the end of the train.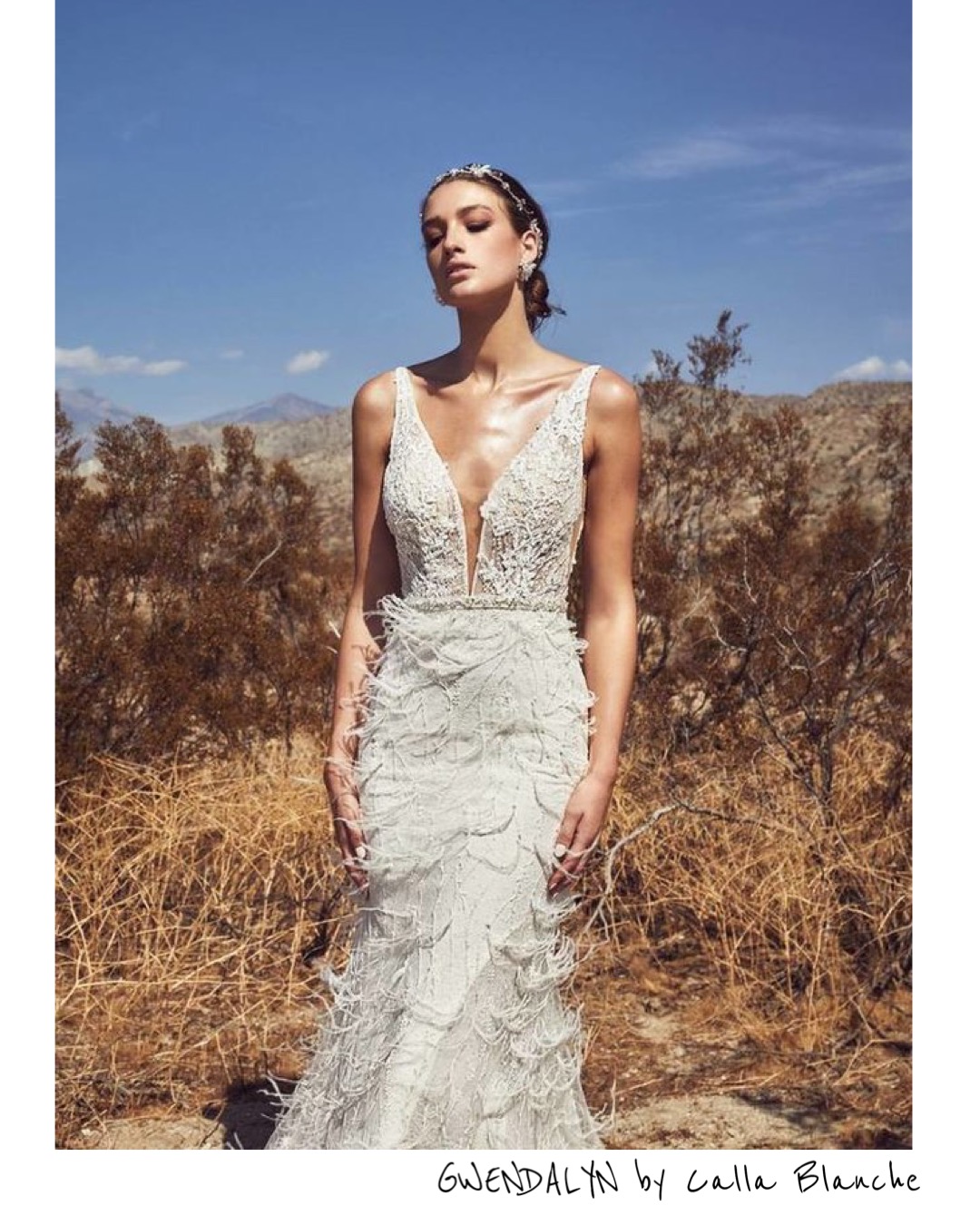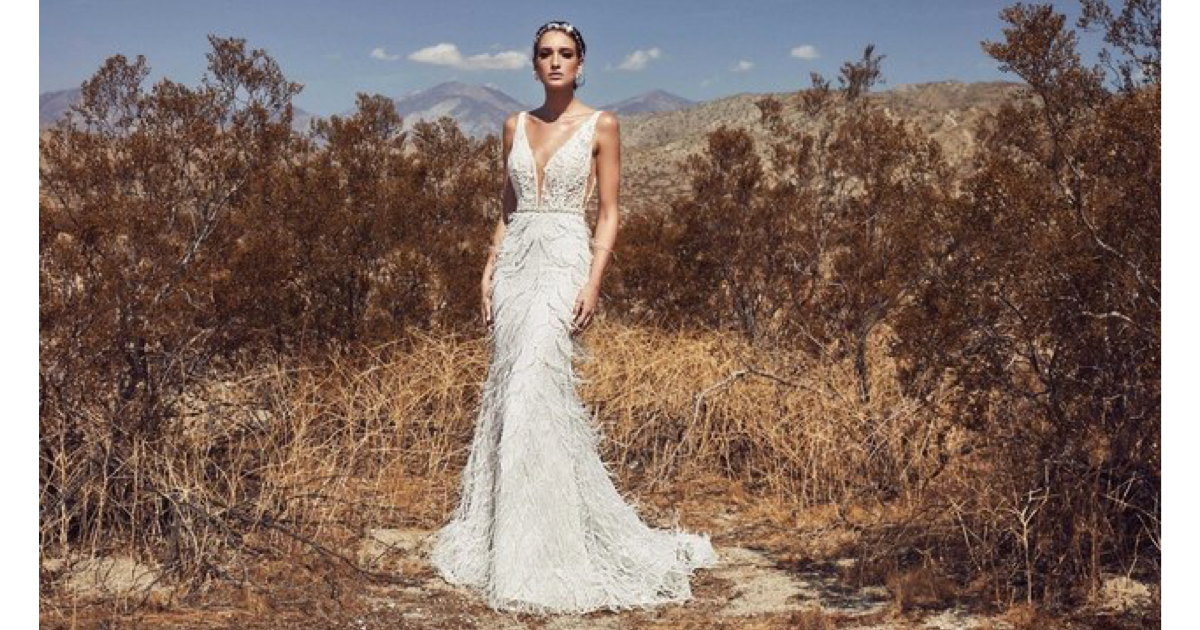 Talk about a dress with character...Gwendalyn says it all for you. Crafted with French lace and feather embellishing, she's the ultimate statement dress. Her steeping v-neck and and 3D details calm her impression, as they divide the dress from your profile, giving attention to yourself and minimising any clutter or distraction from your profile. We're in love with her endless details and know you will be too x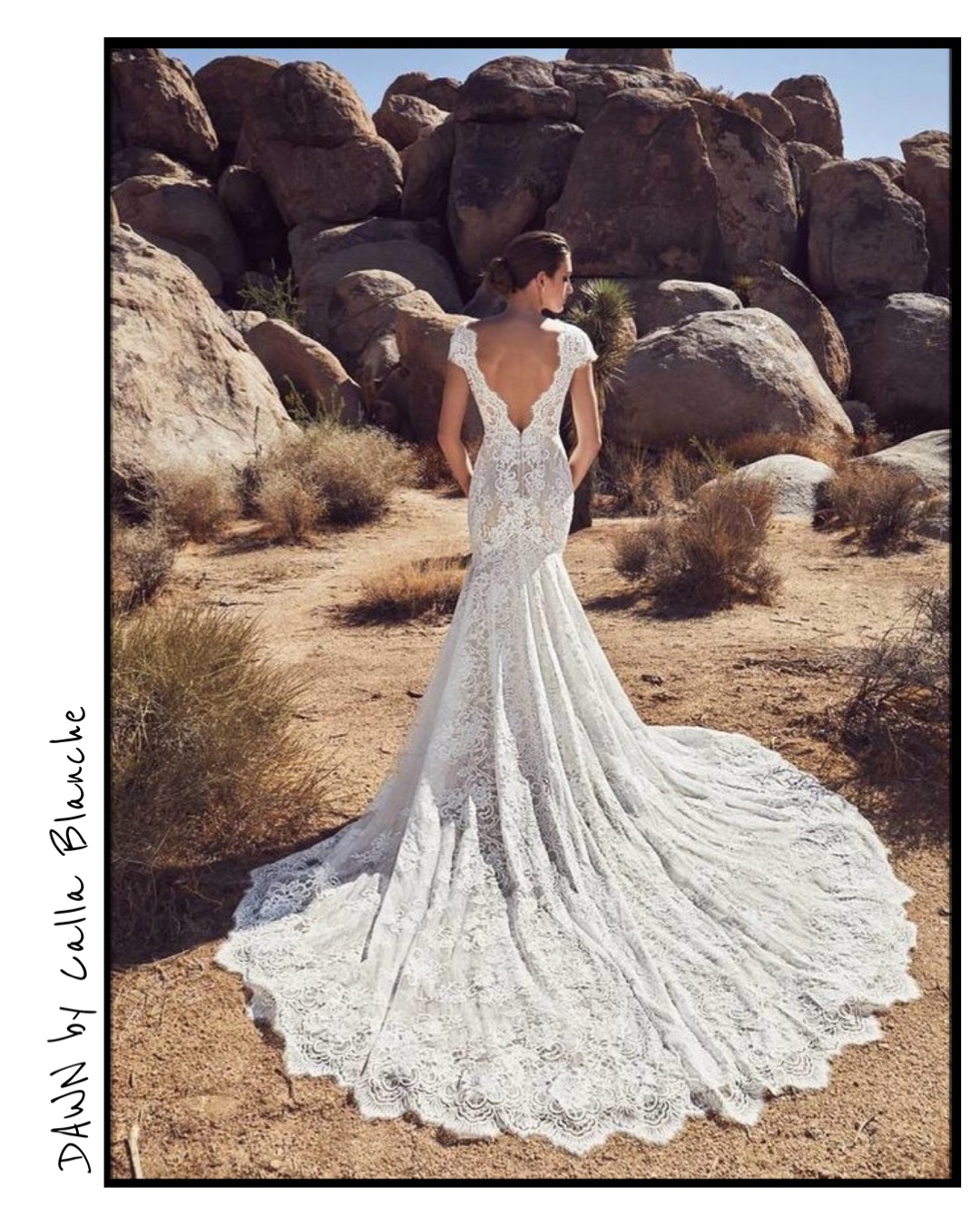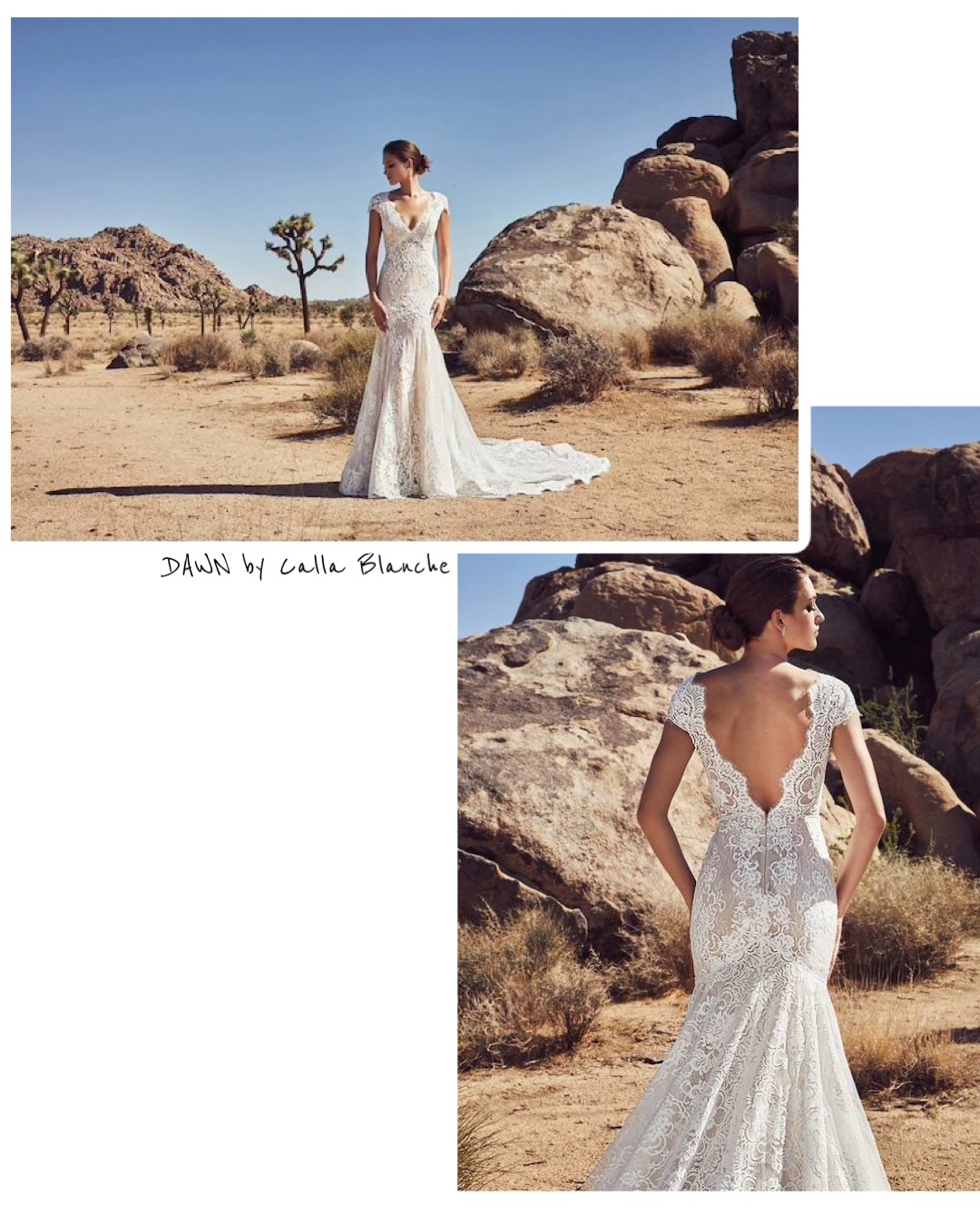 As magnificent as watching the sun rise in the morning is - Dawn creates that same memory. Her open-tear drop French lace back, dives into her trumpet, lace train. Whether you'd prefer a cap sleeve or elegant long sleeve for an extra touch of boho, she suits any kind of sleeve, so have a bt of fun and see what suits your cravings best, she'll cater to your preference.
Loved the latest boho bridal range from Calla Blanche? Keep your eyes peeled, as we've got many to come!
Forever Yours,
Fashionably Yours x