Finding the perfect wine or burgundy bridesmaids dresses can be a difficult and overwhelming task in preparation for your wedding, luckily we are here to help! Have a look at our wide range of wine bridesmaids dresses online to narrow the search! Whether you are looking for red bridesmaids dresses, wine bridesmaids dresses, burgundy bridesmaids dresses, cocktail bridesmaids dresses or anything in between, we have you covered!
Shop all Bridesmaids Dresses HERE
We stock a huge range of brands in our bridal shop Wahroonga including Jadore dresses, Les Demoiselle, Shona Joy, Portia and Scarlett, Pia Gladys Perey, Dessy Group, After Six, Alfred Sung, Social Bridesmaids and more.
Here are some gorgeous bridesmaids to give you some inspiration!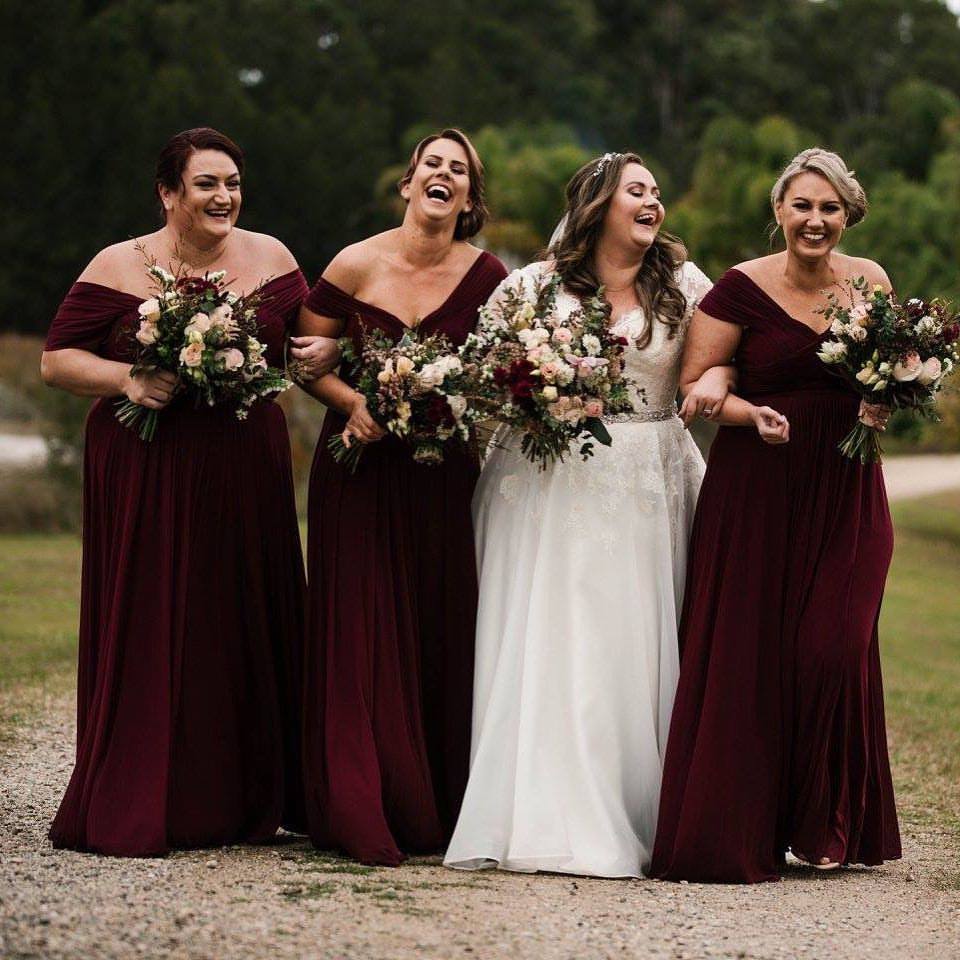 This gorgeous shot is our Lizzy dress (8020/LD8020) by Les Demoiselle and Jadore dresses. This romantic Jadore J8020 Floor length dress is perfect as bridesmaid dress for modern bridal group. These dresses are available to custom in up to 30 different colours, so finding a perfect colour for your wedding is so easy!
Shop LD8020 Lizzy Dress Burgundy Bridesmaids Dress Les Demoiselle HERE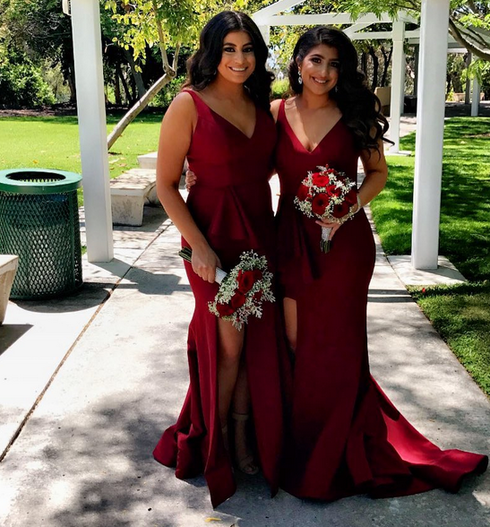 The Sansa Gown from Portia and Scarlett is available in a few colours and we love the burgundy for bridesmaids dresses. These dresses are a more fitted style and are suited more for a modern bridesmaids dresses.
Shop Sansa Portia and Scarlett Burgundy Bridesmaids Dresses School Formal HERE
If you're looking for cheap bridesmaids dresses, we have you covered with our range of Shona Joy bridesmaids dresses. These Shona Joy dresses have become popular, especially for a more casual wedding. If you're having a beach wedding these are gorgeous and are more of a cocktail bridesmaids dress or tea length bridesmaids dresses!
Shop Shona Joy Cocktail Burgundy Bridesmaids Dresses HERE
These are just some of the few gorgeous bridesmaids dresses we have available in store and online! Whether you're looking for a lace bridesmaids dress, sequin bridesmaids dress, long sleeve bridesmaids dress, burgundy bridesmaids dresses, gold bridesmaids dresses, white bridesmaids dresses, navy bridesmaids dresses, black bridesmaids dresses, cocktail bridesmaids dresses, maxi dresses, casual bridesmaids dresses and more!
We also stock a wide range of dresses for all events including wedding dresses, bridal gowns, second wedding dresses, engagement party dresses, evening dresses, prom dresses, school formal dresses, debutante dresses, valedictory dresses, junior bridesmaid dresses and flower girl dresses.
Shop online with fast shipping to Sydney, Melbourne, Brisbane, Adelaide and Perth. Otherwise visit our bridal shop Wahroonga for a specialised bridal appointment.