We are loving these warmer days, because it means we get pastel bridesmaids dresses! We have a range of peach bridesmaids dresses, dusty pink bridesmaids dresses, lilac bridesmaids dresses, ivory bridesmaids dresses, gold bridesmaids dresses and more to fulfill your past bridesmaids dreams!
Shop all Bridesmaids Dresses HERE
This JX072 Jadore Lyla Dress (pictured below in the colour 'dusty pink') is one of our favourite picks for modern bridesmaids dresses, strapless bridesmaids dresses and fitted bridesmaids dresses! This full length stretch strapless evening or formal gown has a small train and has zipper closure
Shop Lyla Dress (JX072) by Jadore Evening HERE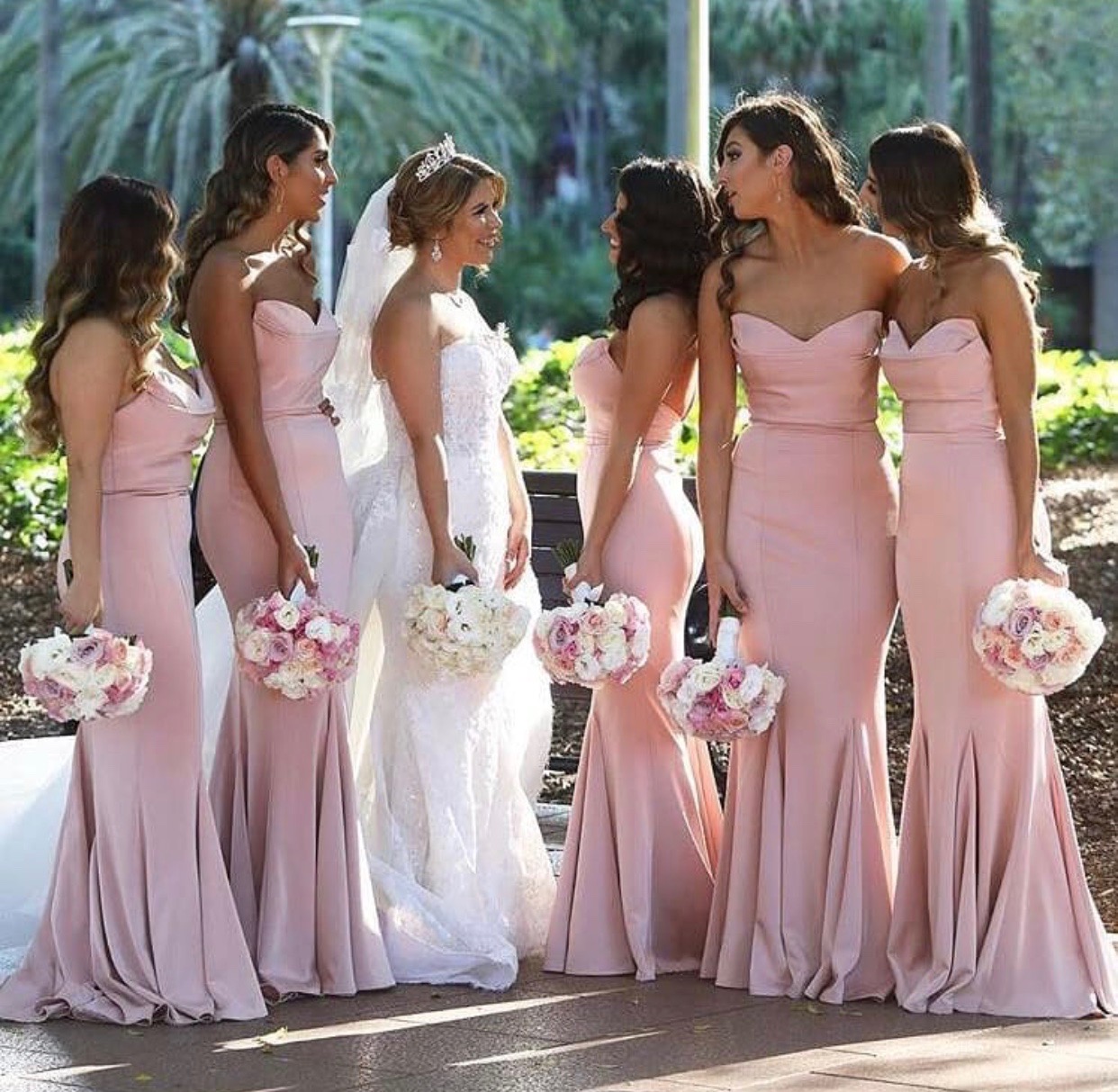 The Alia J8087 Jadore Dress is a gorgeous lace formal dress is perfect as bridesmaid dresses, evening dresses or school formal dress. This strapless long dress is fully lined, padded bust with back zip. The stunning sweetheart neckline is perfect if you are looking for lace bridesmaids dresses or lace formal dresses!
Shop Alia Dress Jadore J8087 HERE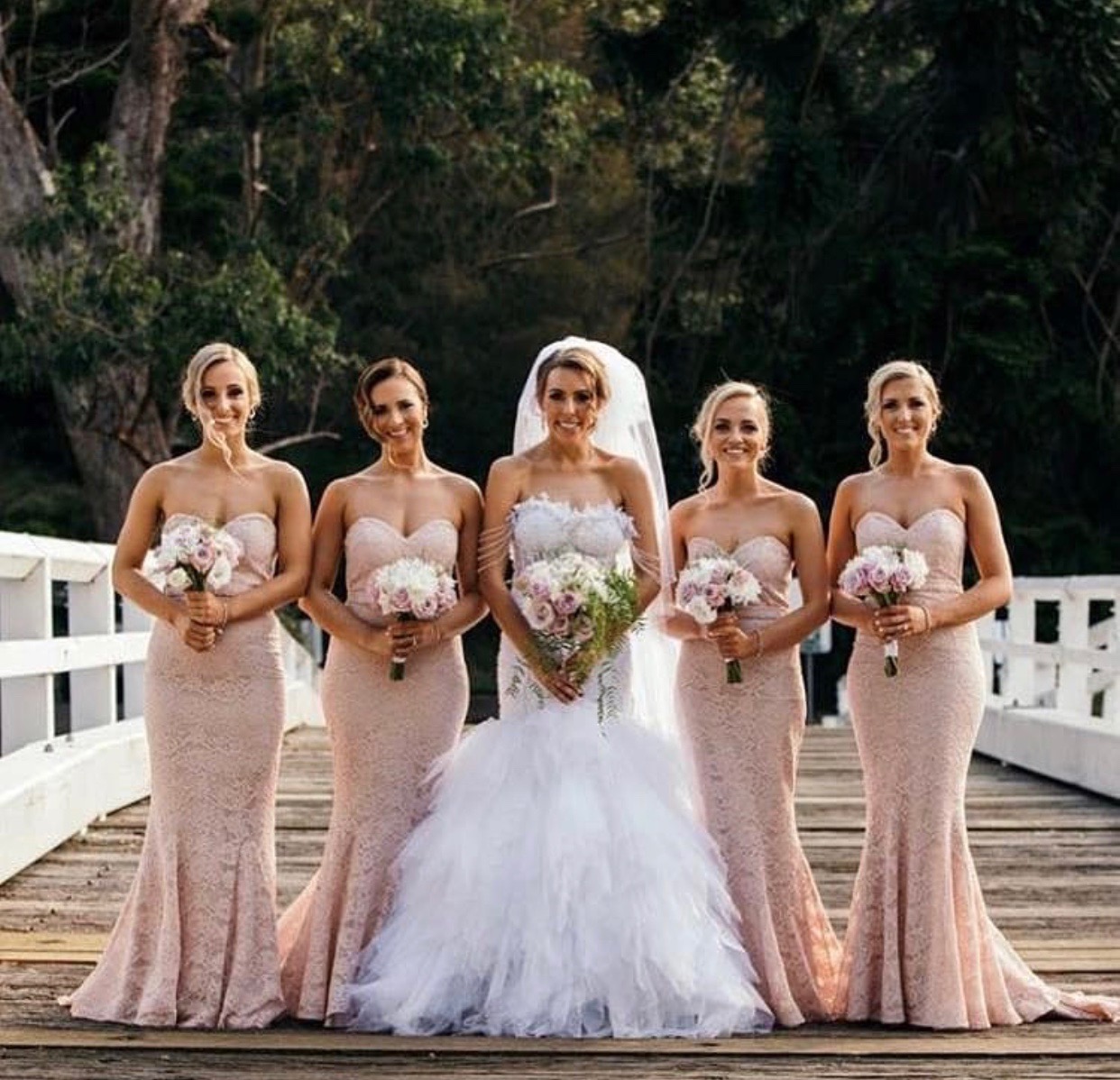 If you are looking for cocktail bridesmaids dresses, tea length bridesmaids dresses, midi bridesmaids dresses Shona Joy dresses are a perfect pick for you! This stunning High Neck Ruched Dress in the shade 'dusty pink', this dress features high ruched neckline, a cross over draped skirt with front split, invisible back zip and asymmetric hem, stunning on all shapes and sizes
Shop Shona Joy High Neck Ruched Dress - Dusty Pink HERE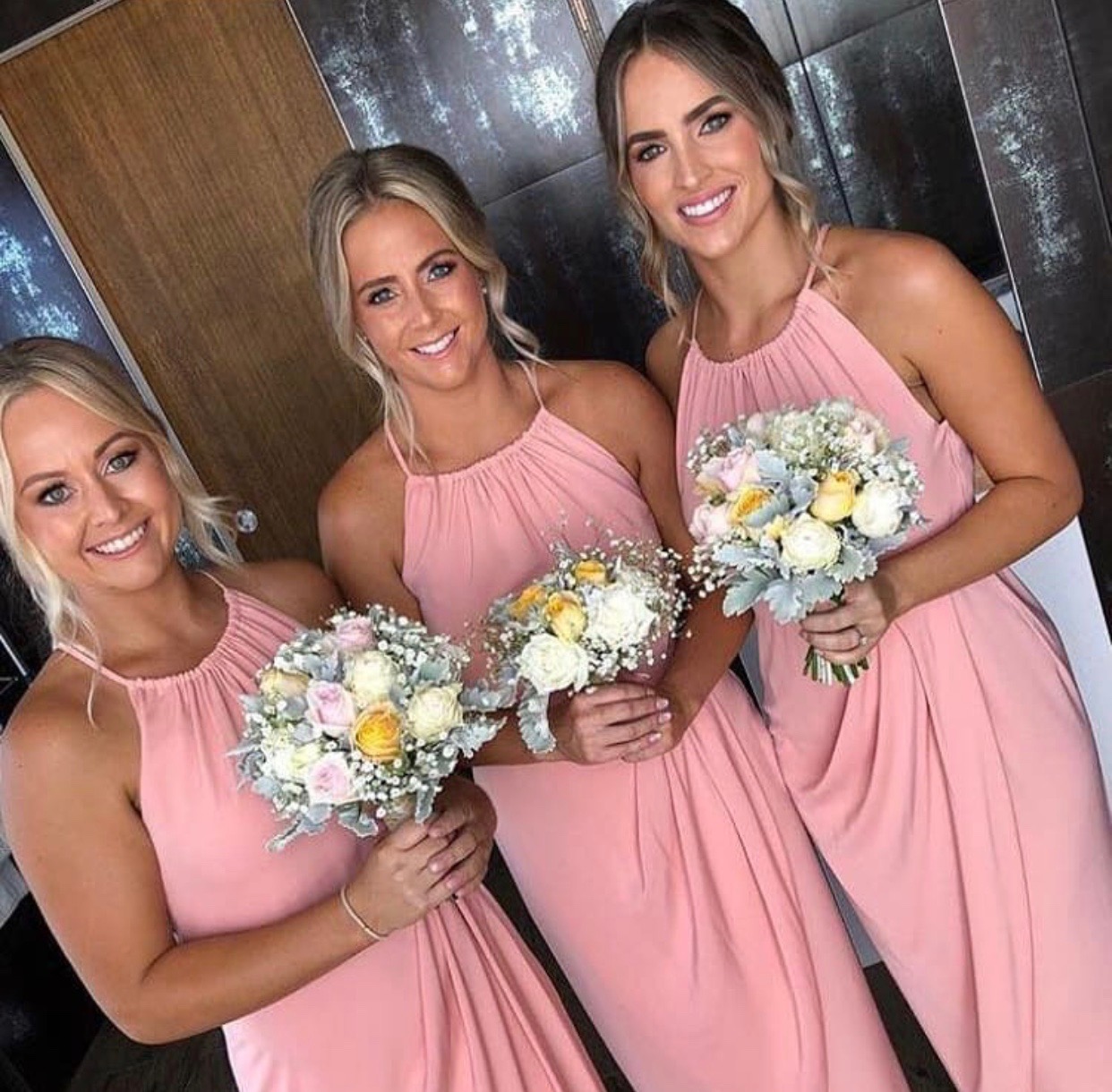 These are just some of the few gorgeous bridesmaids dresses we have available in store and online! Whether you're looking for a lace bridesmaids dress, sequin bridesmaids dress, long sleeve bridesmaids dress, burgundy bridesmaids dresses, gold bridesmaids dresses, white bridesmaids dresses, navy bridesmaids dresses, black bridesmaids dresses, cocktail bridesmaids dresses, maxi dresses, casual bridesmaids dresses and more!
We also stock a wide range of dresses for all events including wedding dresses, bridal gowns, second wedding dresses, engagement party dresses, evening dresses, prom dresses, school formal dresses, debutante dresses, valedictory dresses, junior bridesmaid dresses and flower girl dresses.
Shop online with fast shipping to Sydney, Melbourne, Brisbane, Adelaide and Perth. Otherwise visit our bridal shop Wahroonga for a specialised bridal appointment.