When it comes to picking your bridesmaids dresses its always easier to come up with a colour or style first that you'd like and work from there. Often it is going to be hard to find the exact style you want and the colour, so it is sometimes best to decide which one is more important. One of our most popular colours from bridesmaids is the pink hues, whether that's baby pink, dusty pink or more of a ballet colour.
The pink colours always look stunning with ivory against the bridal gown and pink is always complimented well with the flowers. Whether you want a cocktail length, full length, flowy or fitted, we have the perfect dress for your bridal party!
The Bobbi dress (8028) by Jadore Evening is gorgeous for something a bit different from the traditional bridesmaids dress. It is a beautiful dusty pink and the flowy high-low skirt makes the dress look so romantic and pretty. These dresses would best compliment a bridal gown which is fitted.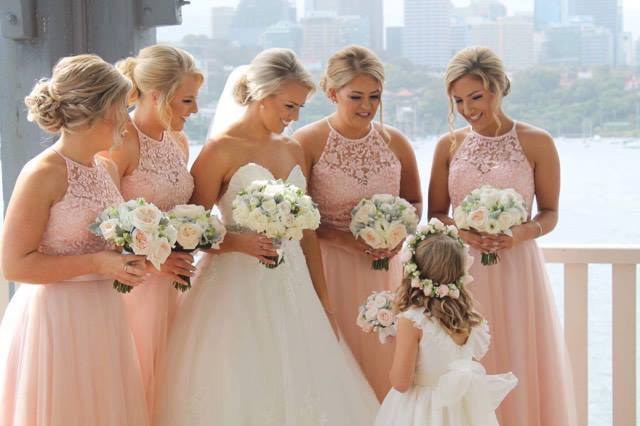 Our beautiful bride Shelle's bridesmaids wear the Mori Lee 136 in this beautiful baby pink. The dress has a beautiful tulle skirt, which as you can see, compliments well with the bride's gown and its full skirt. This baby pink colour is also a safer option than dusty pink if you're bridesmaids are a little paler, as this can tend to wash people out.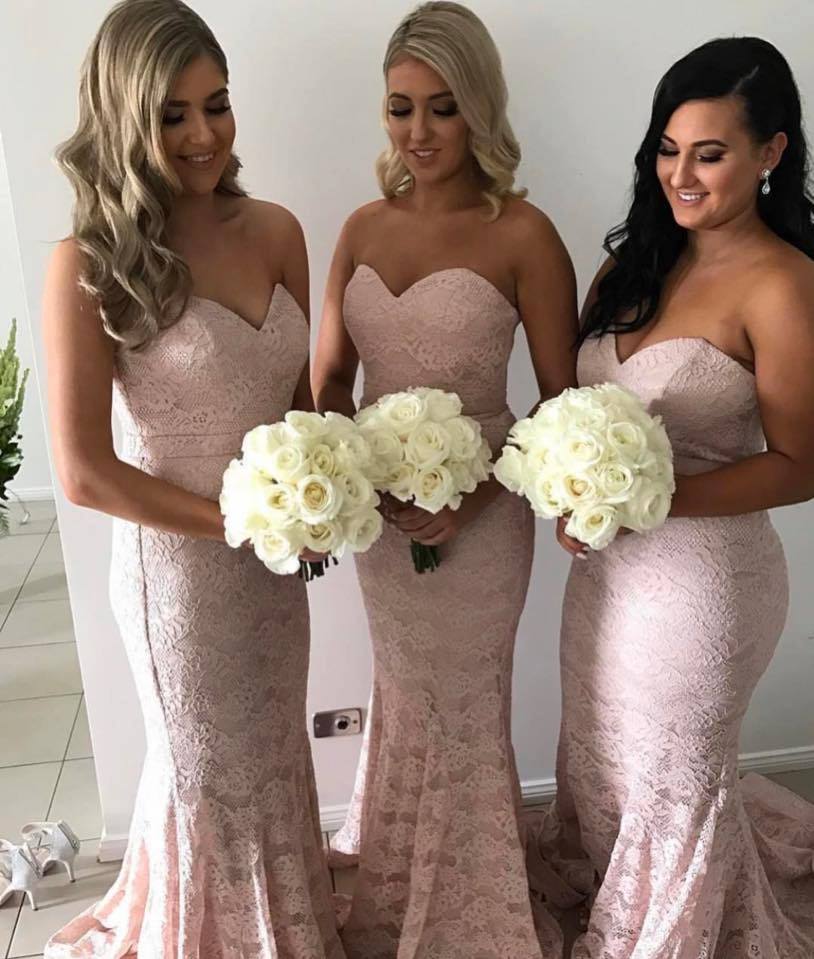 The Alia (8087) dress is another gorgeous Jadore gown! The gown is lace and strapless and the dusty pink colour is gorgeous, especially if your girls are tanned! The Alia is available in 6 different colours, so there will be a colour to suit your bridal party! This dress also looks stunning in wine, which is a best selling colour for the upcoming bridal season.
For our full range of bridesmaids dresses head on over to our online store or book an appointment on 02 9487 4888!