Formal season is fast approaching and we're here to help you find the perfect formal dress! Our exquisite range of formal dresses will have you dazzling at your end of school celebrations, for all styles and budgets. Some of our favourite influencers and bloggers have been seen in our gorgeous Jadore gowns including Em Spiliopolous , Micah Gianneli, Marianne Knerr and more! If you're a little stuck on what style you're looking for, influencers are a great way to make sure you're style is on point! They make the dresses look so glamorous and show you different ways to accessorise. It's always a little easier to have the finished product instead of just looking at the models picture online.
Break the Mould with Micah Gianneli (@micahgianneli)
If you're looking to break the mould this formal season, why not try something a little different! Our gorgeous Paige gown (JX1097) has just landed, and features this floral textured detail. Available in pink, champagne and white, the colours are also a little different to the typical colours, which tend to be navy, wine and red. We love the fitted mermaid style, which hugs your figure in all the right places as you can see by the gorgeous Micah!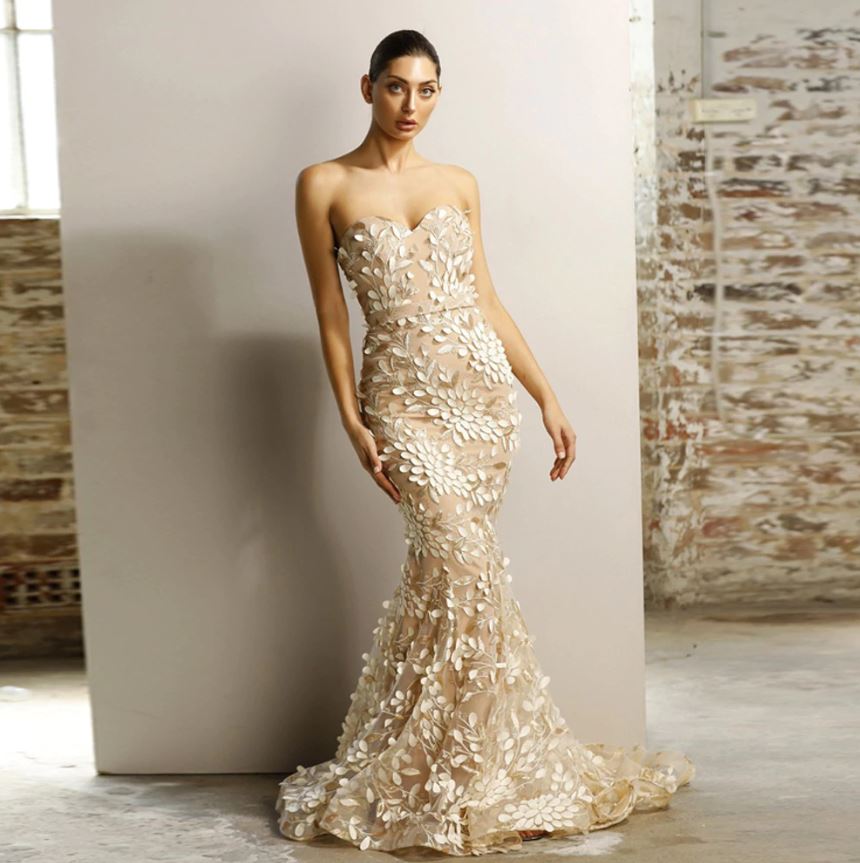 Shop Paige Dress JX1097 Jadore HERE
The LBD with Em Spiliopolous (@em.spiliopoulus)
Black is always a classic option, and we adore this Serena dress (JX1049) worn by the beautiful Em Spiliopoulous. The Serena gown combines the classic black LBD style with a modern twist, featuring the strap detail on the bodice. We love how Em has paired her look with the head piece and the messy low pony tail, a gorgeous touch with the plain black dress.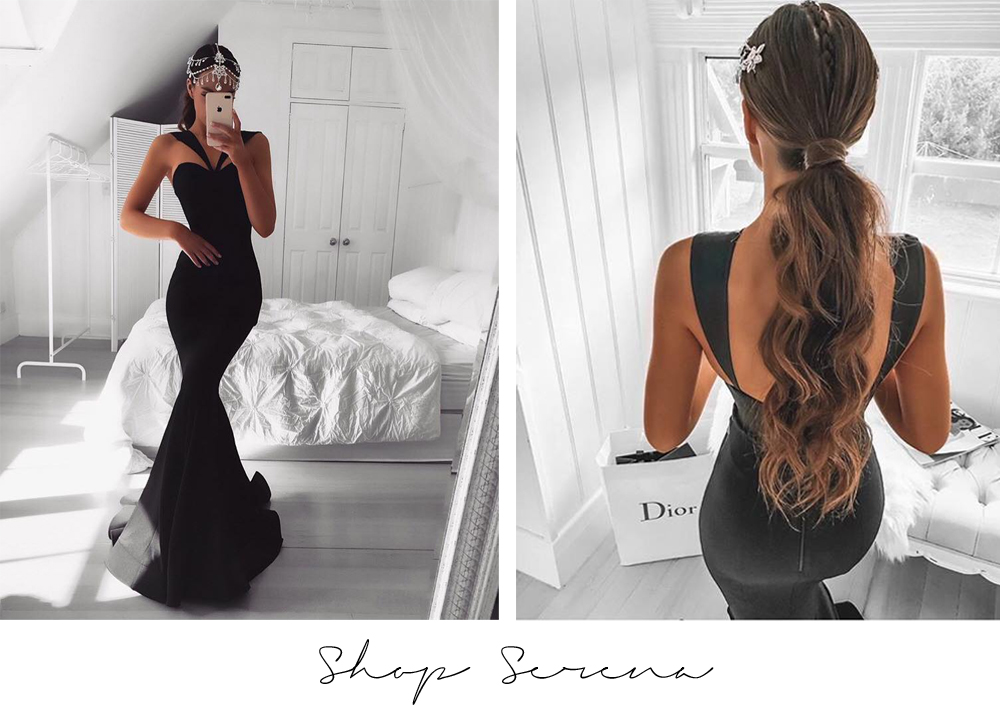 Shop Serena JX1049 Jadore HERE
The Pop of Colour with Marianne Knerr (@marianneknerr)
This Valerie (JX1101) dress from Jadore is a satin dress with a front split and is a formal favourite! This colour is definitely something a little different from the usual, perfect if you want to stand out! If you aren't into bright pinks this dress is available in lots of colours including a nude, plum, red and sage. If you are looking for that pop of colour but don't feel confident enough to rock the pink, the red is a great alternative. However, I absolutely love this bright pink colour, and with a tan, paired with minimalistic hair and make up this dress could look absolutely breathtaking!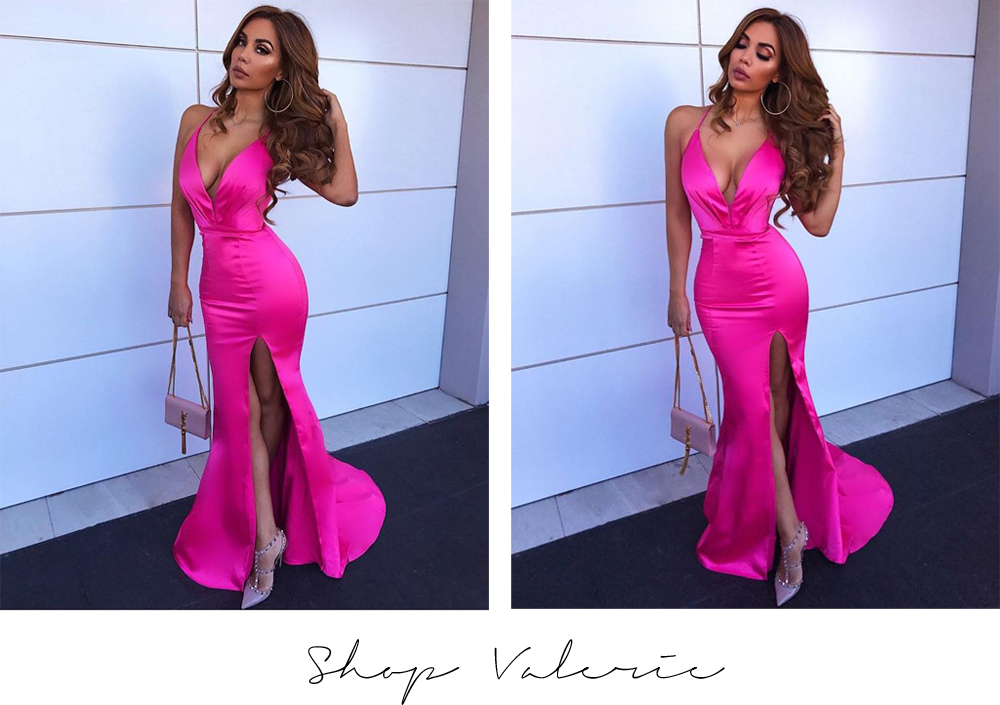 Shop Valerie JX1101 Jadore HERE
The Two Piece Set with Abby Dowse (@abbydowse)
Two piece sets are very popular this formal season and we are obsessed with this Jacinta (JX1001) set from Jadore. Abby wears the white set, and the set is also available in pink, black and red. If you are looking to wear a white formal dress, but are scared of it looking to bridal, a 2 piece is a good way to go. This will stop it from looking like a bridal gown, and we absolutely love the white, especially with an amazing tan! Red has also been a favourite for school formal season to make sure you stand out in the crowd!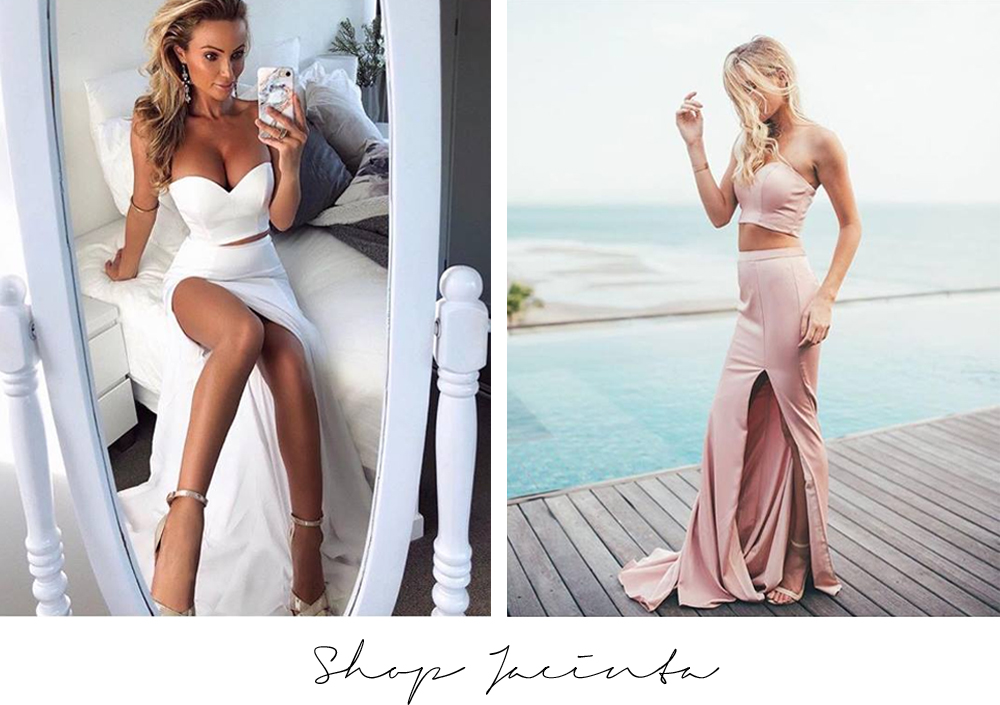 Shop Jacinta JX1001 2 Piece Set HERE
Our range of evening dresses includes school formal dresses, debutante dresses, valedictory dresses, mother of the bride dresses, mother of the groom dresses, bridesmaid dresses online, engagement party dresses, wedding guest dresses, prom dresses, wedding dresses online and more.
Our brands include Jadore dresses, Elle Zeitoune, Shona Joy, Portia and Scarlett, Les Demoiselle, Pia Gladys Perey, Goddess by Nature, Lilly Luxe the Label, Tania Olsen, French Collection, Wendy Makin, Calla Blanche Bridal and more.
Shop evening dresses online with fast shipping to Sydney, Melbourne, Adelaide, Perth, Brisbane and Canberra. Otherwise our formal dress shop Sydney in Wahroonga stocks a wide range of our dresses.