It is coming up to wedding season which means its time to start shopping for your perfect gown for your special day! And we understand weddings are expensive so we have put together a collection of gowns which are under $1000! They range from A line, to mermaid, from sequins to simple we have it all!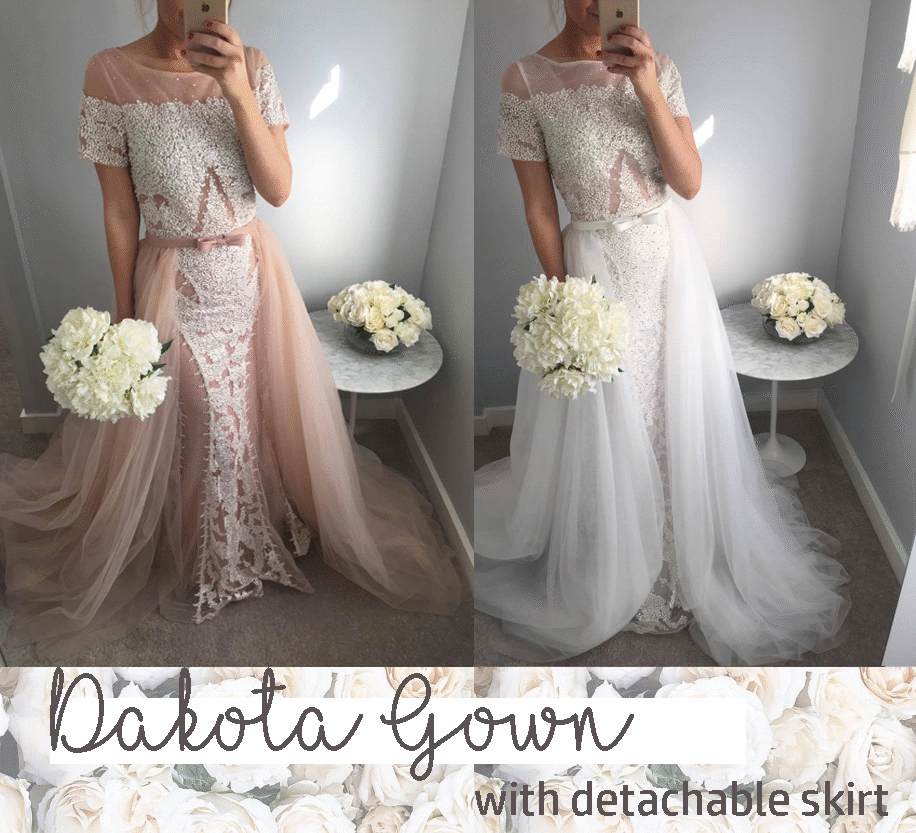 This Dakota gown by Tania Olsen Couture is absolutely stunning! It is available in the ivory or this gorgeous vintage pink! This dress is also a bargain for only $999- including a detachable skirt- which can often cost a couple of hundred by itself. What is great about this gown is the detachable skirt really changes the look and style of the dress! Without the skirt is very simple and elegant with a touch of vintage. The skirt then transforms it into a ball gown, princess style dress. A lot of brides will wear the skirt for the ceremony and then take it off for the reception, making it easier to dance etc!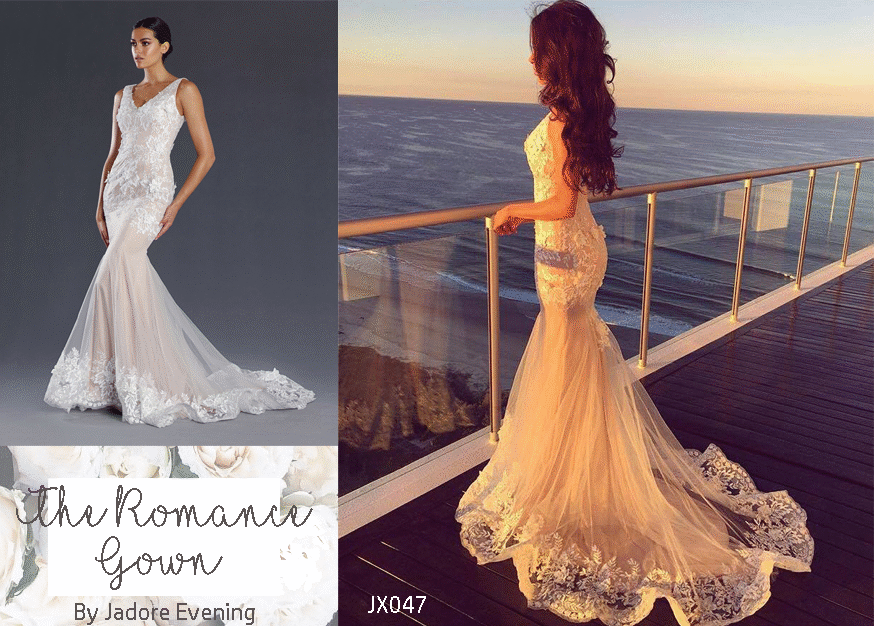 This Romance gown (JX047) is absolutely stunning! Available in the Ivory/Ivory and the Ivory/Light Nude this is the perfect mermaid gown! It features a lace detail, but is very subtle, especially if you are looking for something a bit simpler. The Ivory/Light Nude is a big trend this wedding season with many brides opting for a nude underlay in order to highlight the details of the dress, which is often not as obvious on an ivory/ivory dress. Jadore have recently just realised their collection of wedding gowns and this one has already been so popular, especially with a price of only $770!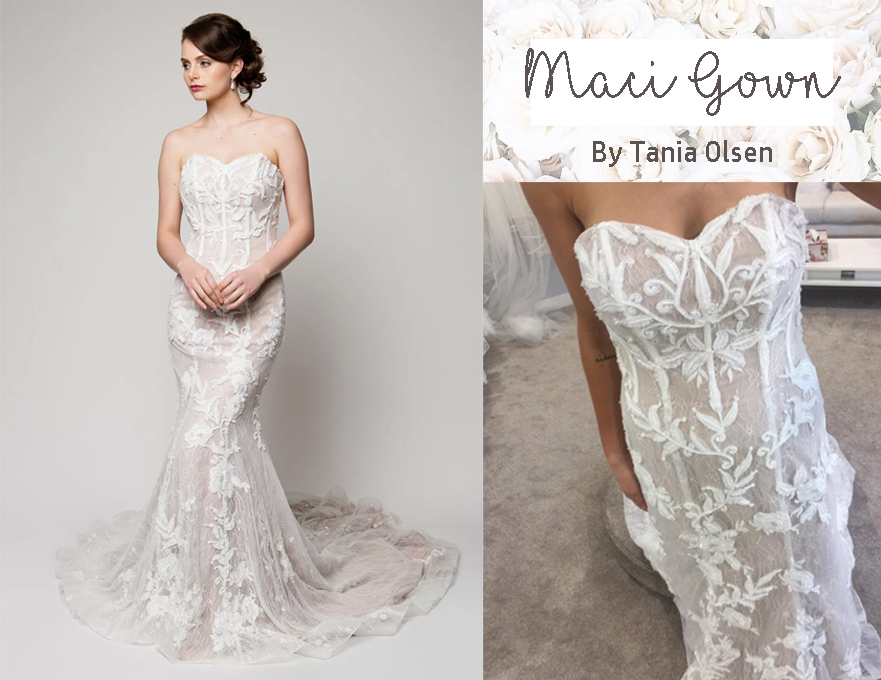 This Maci gown by Tania Olsen couture definitely makes my personal list of favourites! This dress is available in ivory/ivory and ivory/light nude (as pictured) and is an AMAZING strapless mermaid gown. The details in the dress are exquisite and features some beading and lace to add a little bit of detail. The silhouette of this dress is a definite highlight for me and can flatter every body shape hugging you in at all the right places! This dress is also only $1000- and the quality is amazing! Definitely looks a lot more expensive!
Long sleeve gowns are perfect if you are getting married during the winter seasons! The Harper dress is a mermaid style gown with subtle sequins, for something a little bit different! This dress is definitely very simple and would suit the simple yet elegant bride. Pair with a flower crown or a leafy bouquet and have the perfect bohemian look for your special day! It also is our cheapest gown in our affordable range for only $550!!!!
The Lora gown is another piece from our new arrivals in from the Tania Olsen Couture range. This Lora gown has a detachable cape which can transform the gown for 2 completely different looks. This dress has a very simple skirt with a gorgeous mermaid style but then focuses all its attention on the bodice with a lot of beading and sequin detail. I didn't think I would like the cape but I actually think it looks very sophisticated and something a little bit different from the typical wedding dress. Once you take the cape off you also have a very simple and elegant, sleeveless gown. This dress is $899!
We have all these gowns in store ready to try on and view! If you would like to make an appointment to come in and try any on please call us on 02 9487 4888!
Shop Full Range of Bridal Gowns