Every year we're amazed by our talented bridal designers, who continuosly manage to create magic with each and every single new design. Here, we present you with our 2021 CALLA BLANCHE Bridal Collection, for 2020-2021.
Featuring slimming, mermaid silhouettes, decorated ball gowns, hand-sewn lace, necklines to suit everyone, that are conservative whilst also sexy, our new bridal collection has it all. Below we've showcased some of our favourites for our 2020-2021 brides, with more to come! So stay tuned!
One of our most sought after wedding dresses for 2020 brides, is our Henrietta wedding dress! Featuring detachable sleeves and arm rings, style her your way! Or change your looking throughout your wedding day! She's been hand-beaded and waiting for you!
TRY-AT-HOME or book your appointment today!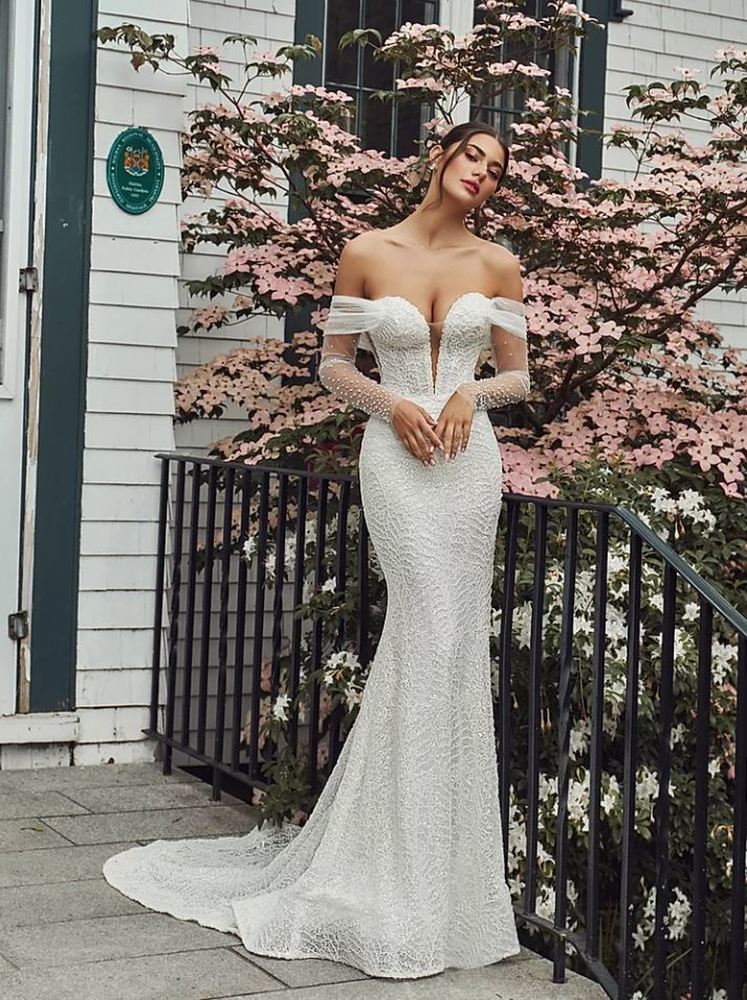 Brianna, for when you want a wedding ball-gown but without the poof. Her air light material glides with the wind, making not only one of our lightest dresses but also a wonder to photograph! Get ready for some incredible captures!
You can never have enough dazzle! A beaded/sequined wonder, our Dagny is has been completely, hand-sewn and assembled, an absolute work of magic when you put her on! And she features an open-leg slit! Talk about making walking on the day a breeze!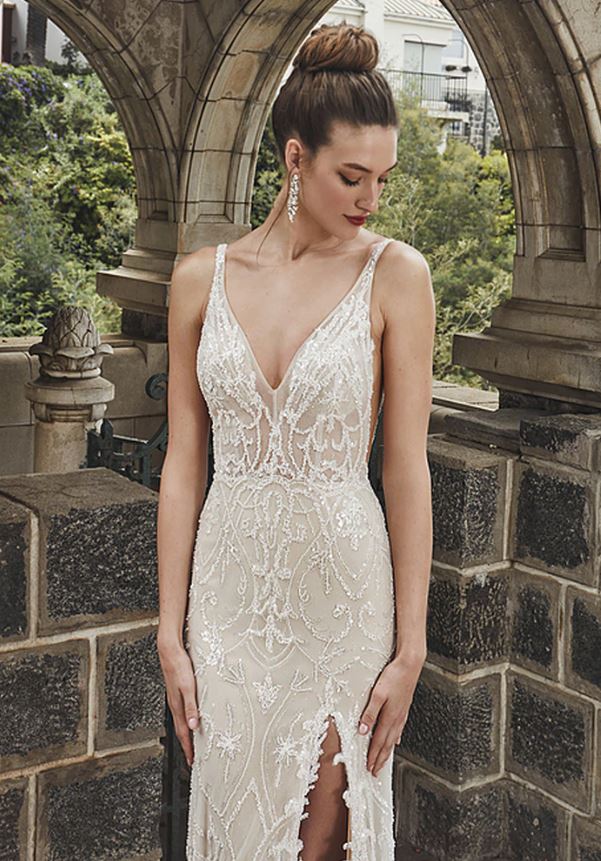 Over-skirt dreaming? Portia has you covered! Alternate your bridal look on your wedding day, by wearing the over-skirt to your ceremony and then taking it off for your reception!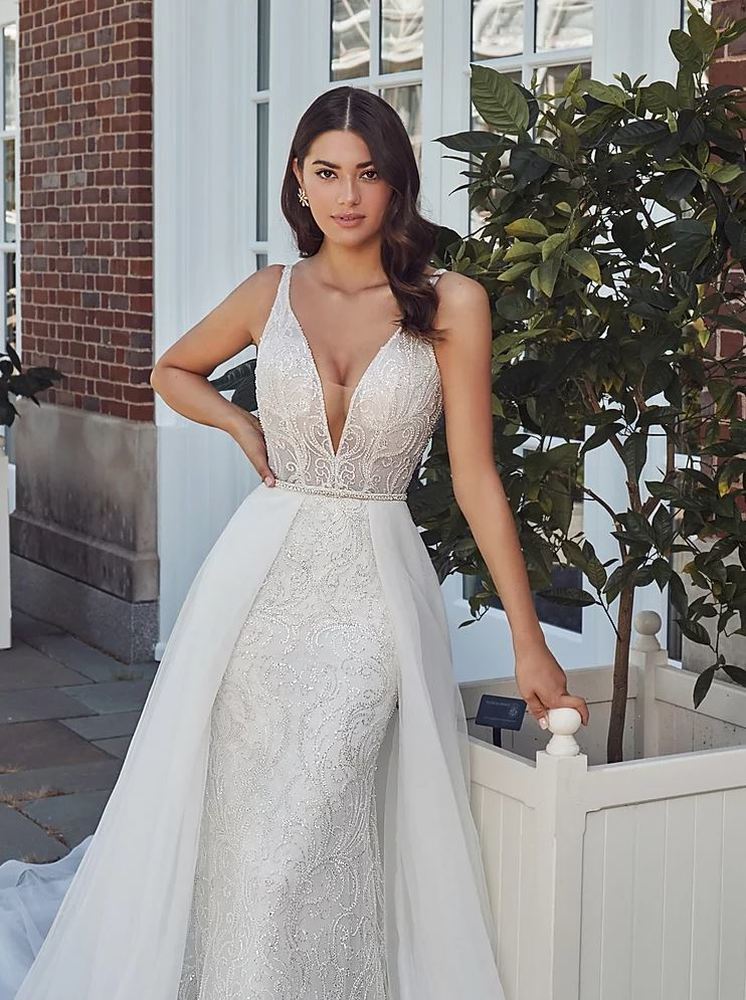 Modern and ethereal, captures your guests full attention in our Tonilynn wedding gown!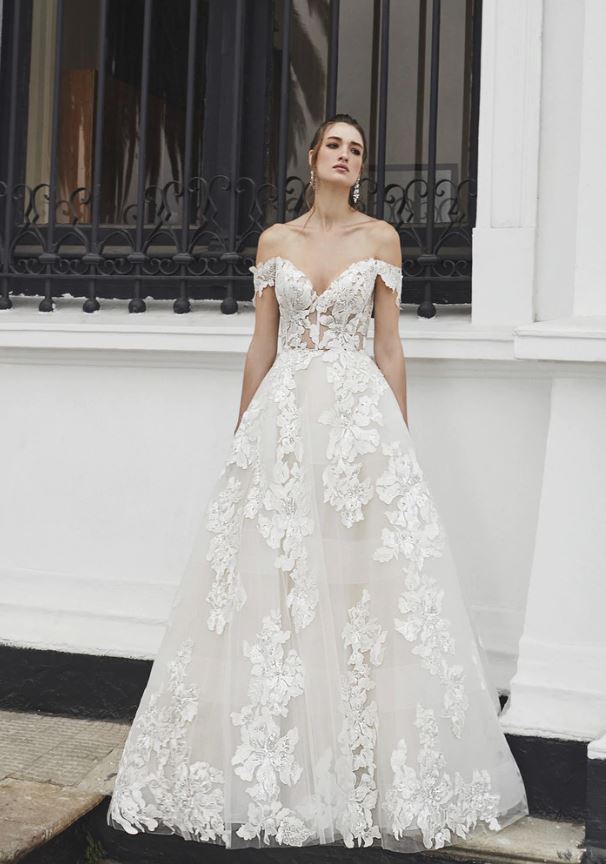 Tabitha features one of the rarest necklines you'll discover within wedding dresses; an off-shoulder v-neckline! Flattering for your décolletage yet also conservative, por qué no los dos?