When it comes to your wedding day there is so many expenses that come with it! At Fashionably Yours, we aim to provide a wide range of styles on everything from bridal gowns, to bridesmaids to flower girls. As well as this, we want to help you meet your budget for the big day! Our full range of flower girl dresses is super affordable without sacrificing on quality! Our range features classic flower girl dresses, as well as some with a modern twist! They are available in up to 6 colours and feature lace and embroidery.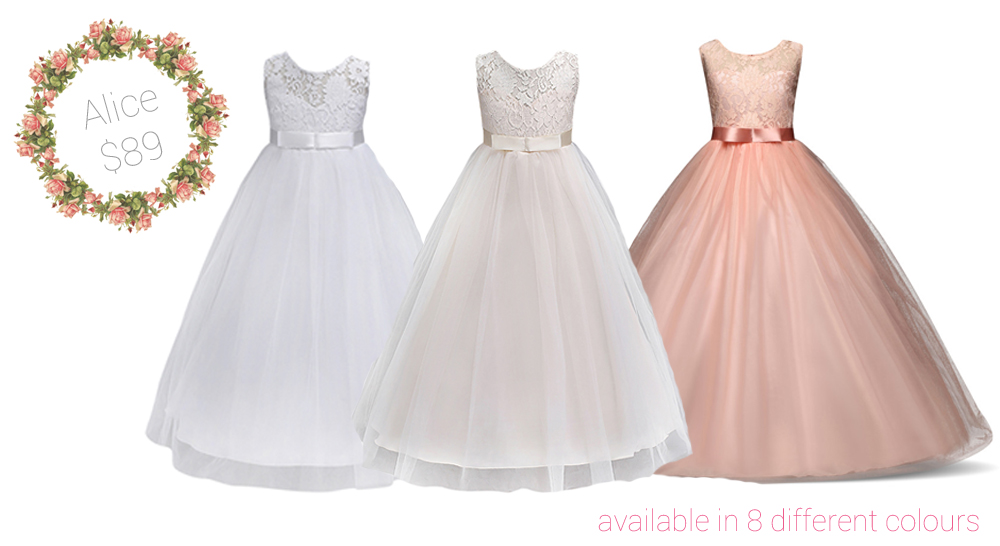 Our best selling flower girl dress, the Alice, is available in 8 different colours. The dress is your perfect, classic flower girl dress. A classic Ivory is usually worn when it comes to flower girl dresses, but you can even match the flower girls to your bridesmaids.
These long sleeve dresses are my favourites! I love the long sleeve lace details, one with the bow and one with the jewel belt. These would be so cute for a winter wedding, and the lace is so comfortable for the little ones.