We are seriously expanding our bridal collection in 2018 and we could not be more excited! One of my favourite new designers to grace our presence is the gorgeous Calla Blanche Bridal. Think Berta, but without the huge price tag, Calla Blanche features modern designs with lots of lace, sequins, embellishments and they are all about their nude linings! These dresses are very much for the modern fashionable bride, who wants something a bit different to your traditional classic wedding dress. We have so many in store ready to try on and have many more arriving soon!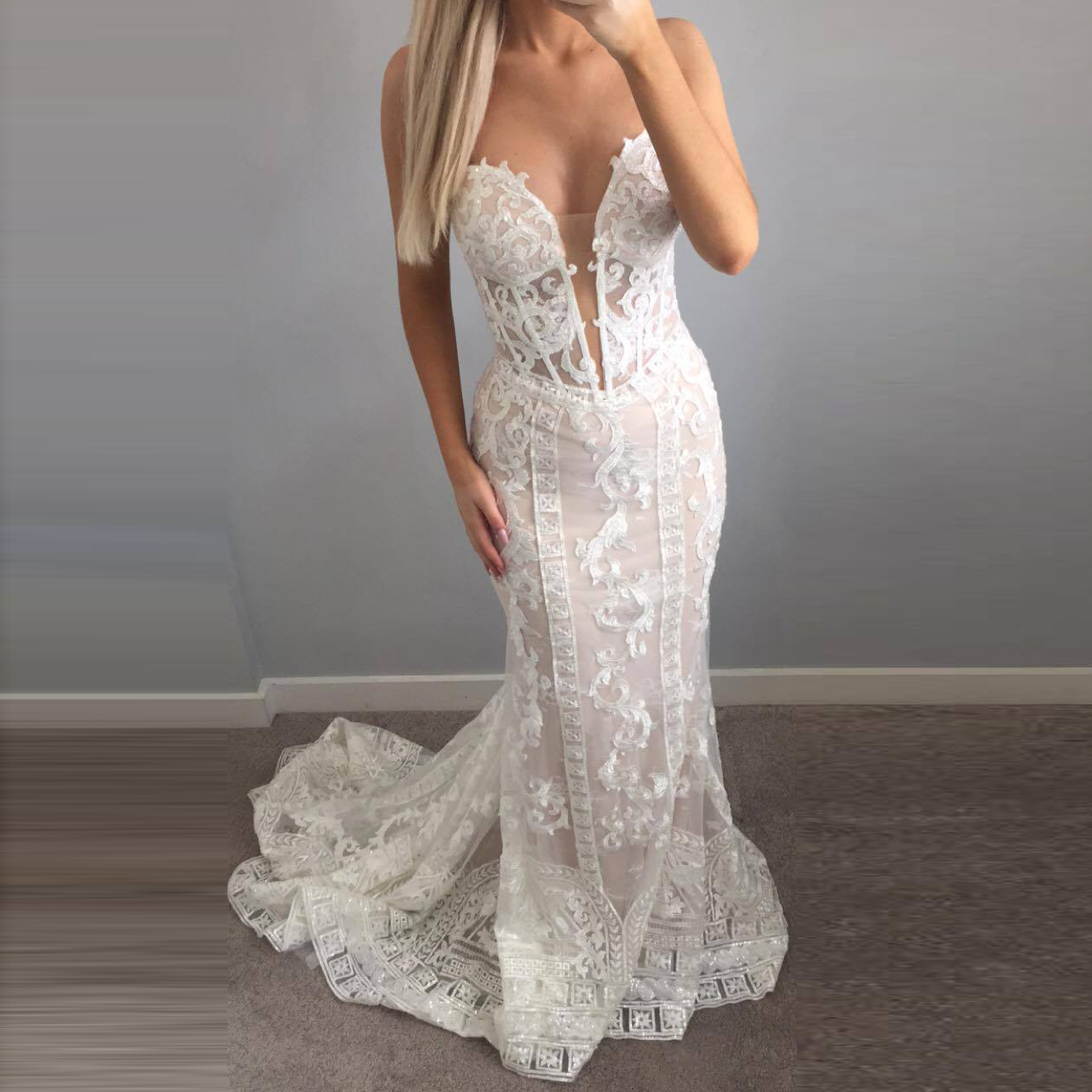 The Audrey is one of my favourites that has arrived! Our store sample is ivory/light nude and is exquisite. The strapless dress has delicate lace with small sequin embellishments that just show up when the light hits. It is also available in the ivory/ivory and ivory/dark nude!
Shop Audrey HEREShop Audrey HERE
The Marilyn and Arielle (pictured above) are also two of our new arrivals! They are both strapless lace gowns, but with slightly different laces and detail. We have the Marilyn available in store as the ivory/ivory and is a classic fit and flare. This dress has already been very popular and it is still classic, but dramatic with the full skirt. The Arielle is definitely more modern with the plunge neckline! If the plunge isn't your style you can easily sew it closed- no problem!
For all Calla Blanche gowns available in our store please call 02 9487 4888 to make an appointment. To browse the full Calla Blanche collection available, head to our website HERE