We have new bridal and bridesmaids collections and designers arriving at Fashionably Yours for the new year! Our newest range is the gorgeous Shona Joy range. Her range features 4 classic style bridesmaids dresses, which are all available in a selection of 19 colours. The range is great for mix and matching your bridesmaids, with many of our brides opting for a style that best suits each bridesmaid. The cocktail length of the dresses means your bridesmaids will actually get another use out of their dresses and these core bridesmaids styles all retail for under $300! At the moment we have an introductory discount code for 10% off our full Shona Joy range! Use code 'SHONA' at checkout.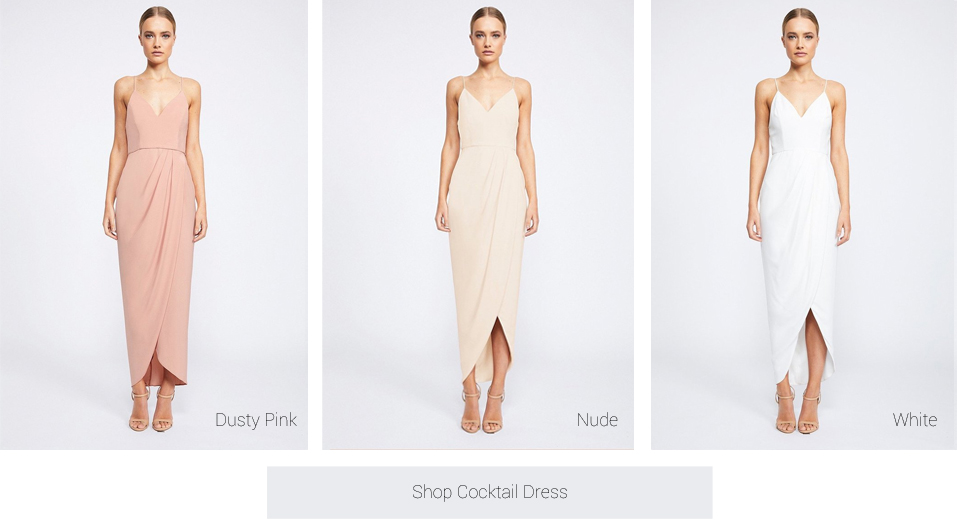 The Core Cocktail Dress is one of our best sellers from this range. It is a gorgeous classic style and this neckline will suit all busts and cup sizes. These dresses will also require few alterations, unlike full length bridesmaids dresses, minimises your additional costs.
Shown in Dusty Pink, Nude and White.
Shop Core Cocktail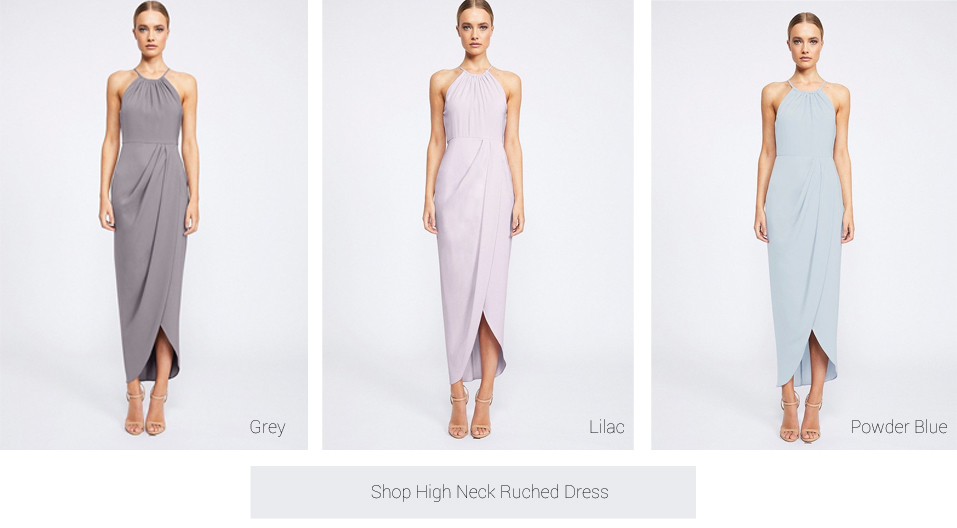 This style is great for girls with smaller busts and would be perfect for junior bridesmaids, as this style provides the most coverage.
Shown in Grey, Lilac and Powder Blue.
Shop High Neck Ruched Dress HERE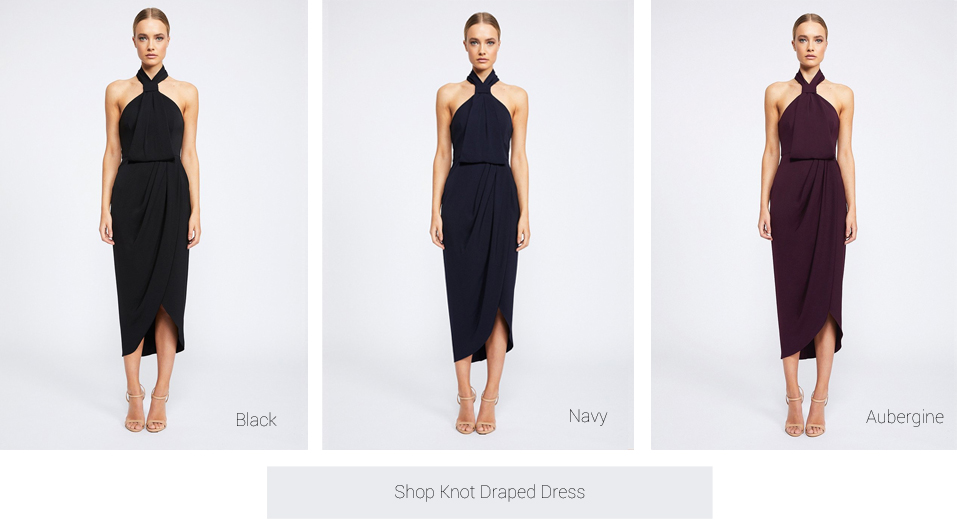 This dress has the most detail out of the 4 dresses, and is a best seller for guests attending weddings, so you know you're bridesmaids will actually get another wear out of their dresses!
Shown in black, navy and aubergine.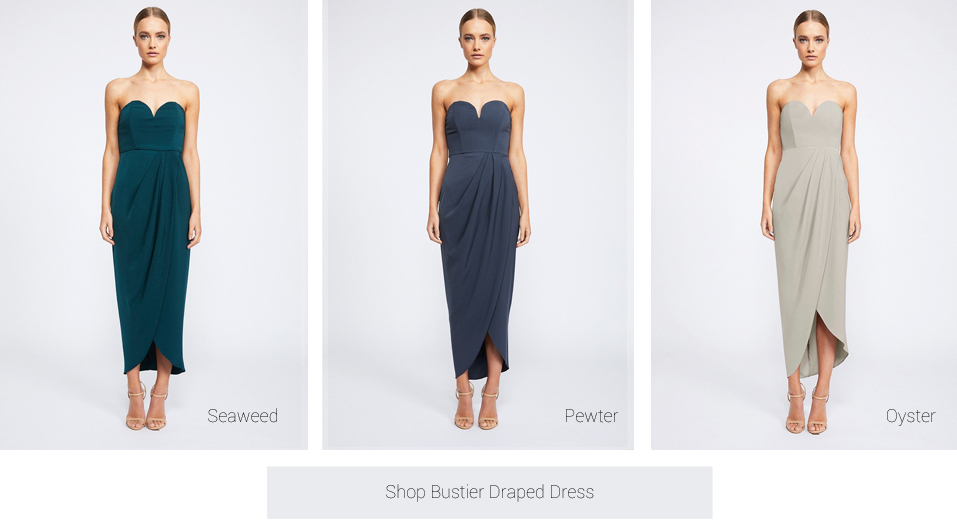 The last dress in her bridesmaids collection is another gorgeous dress, with the sweetheart neckline. This dress is perfect if you want to pair with a necklace or some statement jewellery.
Shown in Seaweed, Pewter and Oyster.
Shop U Bustier Draped Dress HERE
And if you needed any more proof that these were the perfect bridesmaids dresses for you, check out these gorgeous bridal parties wearing their Shona Joy dresses.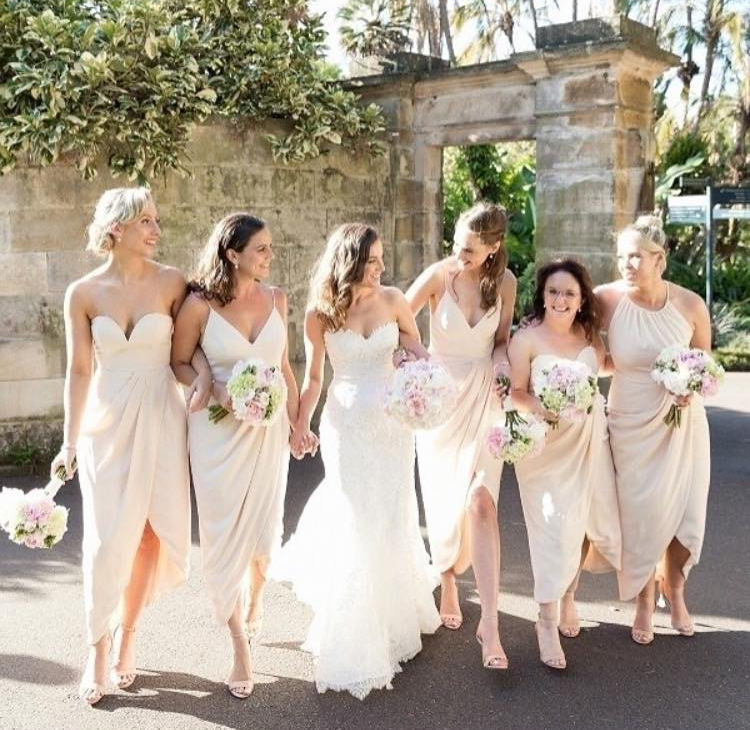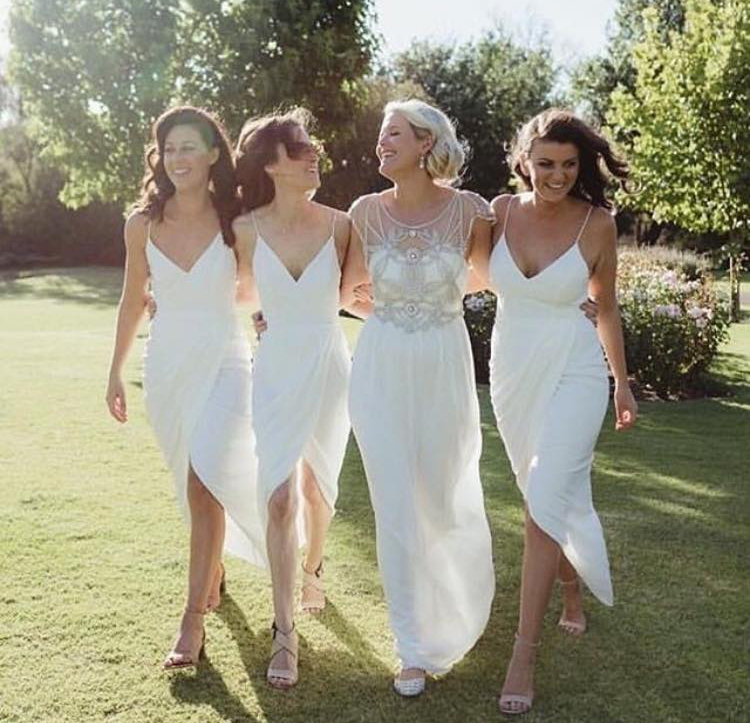 Left bridal group wearing colour nude, mixing 3 core styles. Right, bridal group wears the core cocktail dress in white.