We couldn't be more excited for the newest range of dresses available at Fashionably Yours! We have just expanded our collection and the Shona Joy collection is arriving in store soon!
Her collection features both a core range and a luxe range, both available in up to 20 colours. The collection is classic, timeless and perfect for your bridal party. The dresses are more of a cocktail range, and a bridesmaid dress that your bridesmaids will actually be able to wear again!! Some of our best sellers include the Core Cocktail Dress, the High Neck Ruched Dress, the Knot Draped Dress and the U Bustier Draped Dress. To celebrate their arrival, we have an introductory 10% off all Shona Joy Dresses with discount code 'SHONA.'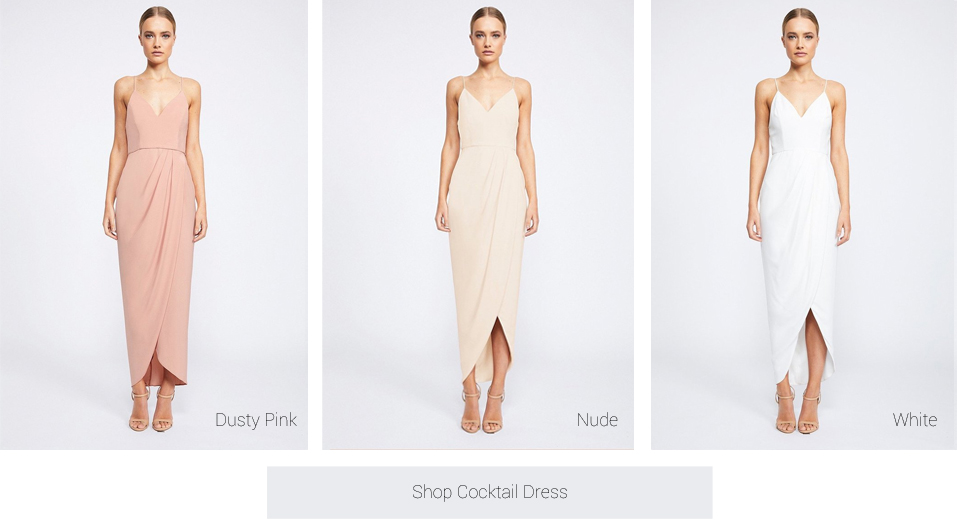 The Core Cocktail Dress is the perfect classic and simple dress. Shown in the dusty pink, nude and white this dress looks absolutely gorgeous for a bridal party. This dress is very versatile and can also be worn for a wedding guest attending a wedding.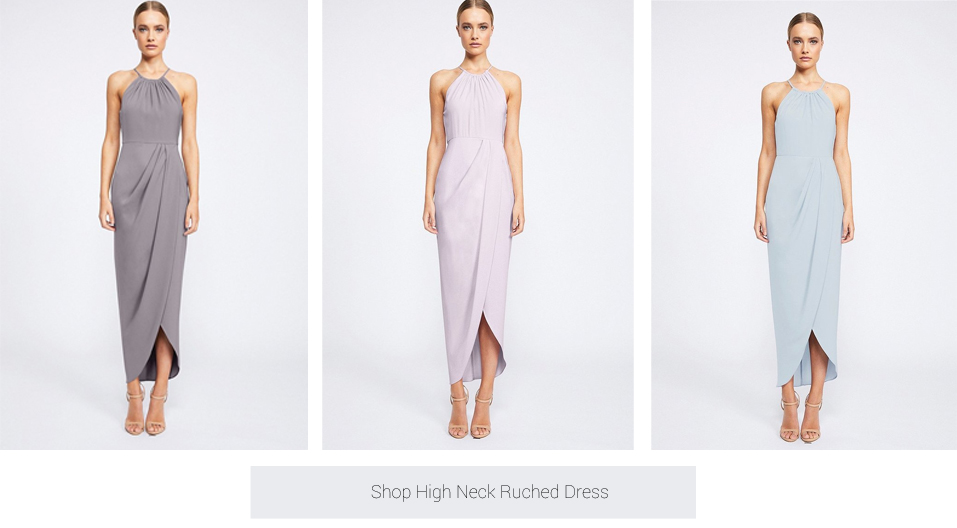 The High Neck Ruched Dress is another one of our best sellers. Pictured in Grey, Lilac and Powder Blue all of these beautiful colours compliment ivory for a bridal party gorgeously!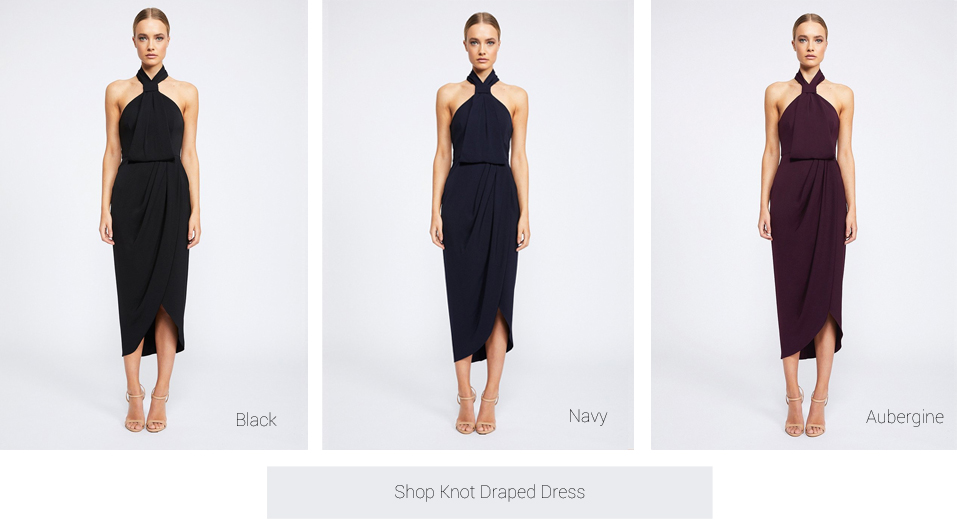 The Knot Draped Dress is our best seller when it comes to the wedding guest! The dress is so sophisticated and elegant and can easily be worn again to other parties and events. Pictured in Black, Navy and Aubergine above, with the navy being our best seller!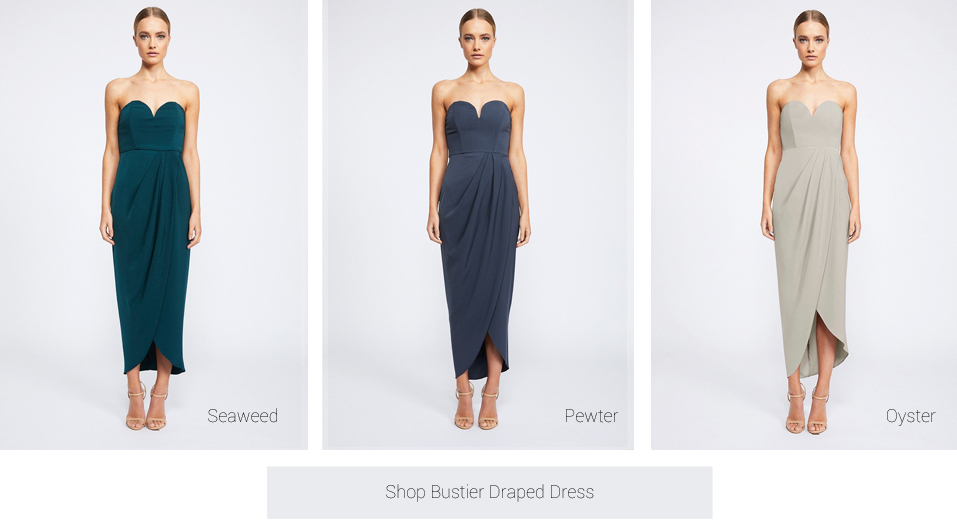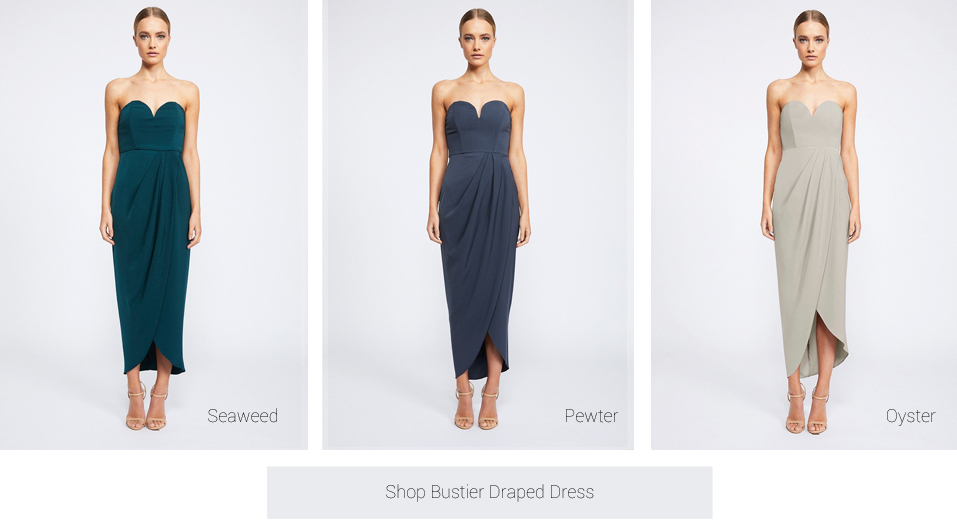 The Bustier Draped Dress is our other best seller, shown in seaweed, pewter and oyster. All dresses are available in up to 19 colours, and are the perfect bridesmaids dresses if you are looking for something simple and classic.
As well as this, these top best sellers are all under the $300 mark, and then a further 10% off on top of that! Remember code 'SHONA' at checkout.