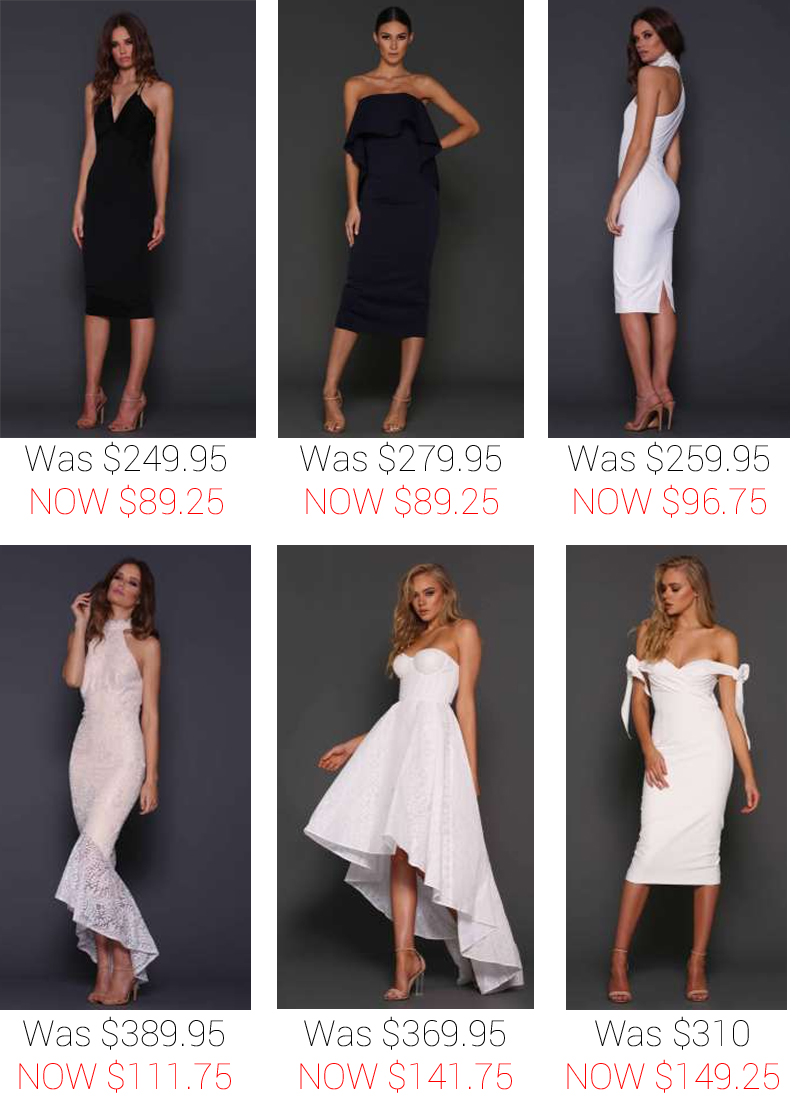 We have added tons of Elle Zeitoune dresses to our sale section!! Elle Zeitoune is one of my personal favourite designers, their dresses are so sophisticated and elegant and are perfect for formal events! Whether that's birthdays, weddings, christenings, formals you name it! The range starts from $99 but hurry in quickly, as we have few sizes left and limited stock available.
Kathy
Was $299.95, reduced to $99.
Sonata Dress
Was $249.95, reduced to $119
Raphael Dress
Was $299, now reduced to $199
The Marchesa Dress
One of my favourites for the cooler seasons with the off shoulder lace sleeves!
Available in both black and wine this is perfect for attending a wedding as a guest, or a formal event.
Now reduced to $299, hurry in quickly these marchesa dresses have literally been flying off the shelf!
Arianna Dress
This 'Arianna' dress is perfect for the upcoming formal season! It is figure hugging, simple and the perfect mermaid style with the train. The shape of this dress is so elegant, and this season for formals is all about simplicity and elegance. Pair with some simple jewellery and you will look oh so sophisticated and classy. For that pop of colour go the red and have all eyes on you!
Now reduced to $299.
Shop the full range of Elle Zeitoune dresses

Don't forget to tag us in your instagram snaps for 10% off your next order with us!
Instagram: @fashionablyyoursevening