Our most popular styles for Mothers of the Bride and Groom include long sleeves, cocktail dresses and ruched torso details to flatter any figure. We think our mothers deserve much much more, which is why we want to celebrate our blingy-est MOB dresses.
Take your son/daughter's wedding as a grand opportunity to celebrate in STYLE. Go big with Jadore Evening's collection of sophisticated Mother of the Bride/Groom gowns with a little something extra to make you shine. Shop sequin, beaded and glitter gowns online or try at home!
---
Back by popular demand! Jadore has revamped their #1 best seller for Mothers of the Bride in their latest drop. The dazzling lines of sequins radiating from the waist line, in combination with the layers of tulle underneath the mermaid silhouette for extra flair, create the illusion of the perfect hourglass figure on any shape or size. The look is completed with delicate sheer off-the-shoulder faux sleeves to add that extra touch of elegance and sophistication.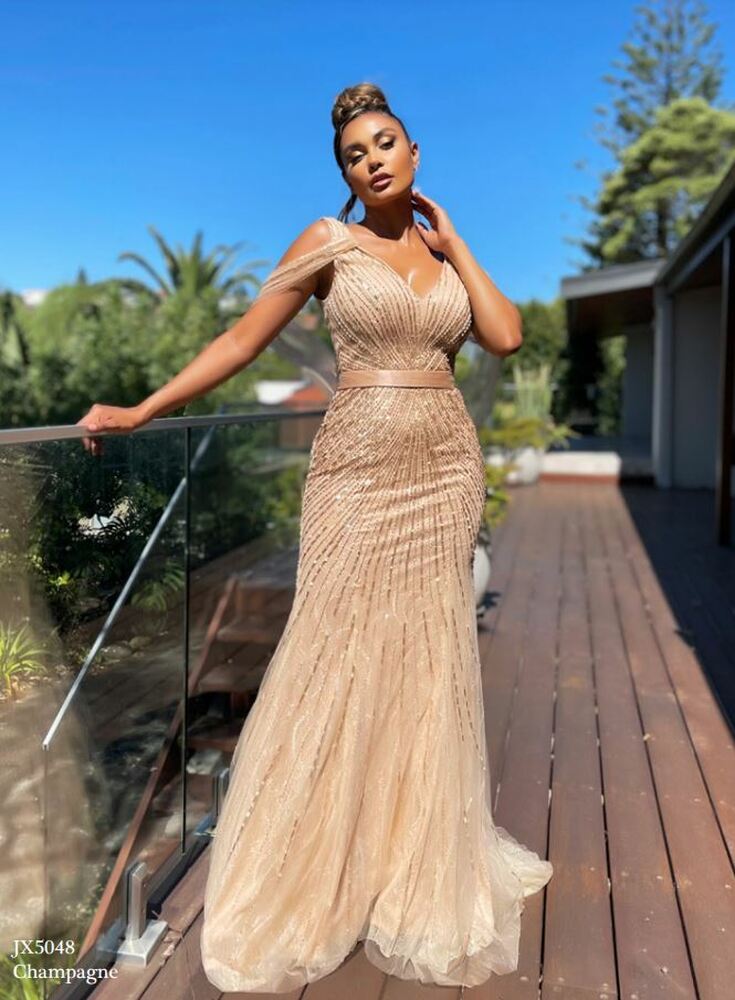 ---
Don't be intimidated by the seemingly form-fitting mermaid silhouette of the Jadore Oriana dress. So many of our Mother of the Bride/Groom customers are conscious of their lumps and bumps, but believe us when we say the dazzling sequins and ruched torso detailing perfectly smooth out your figure, so you can let your best features shine through with confidence.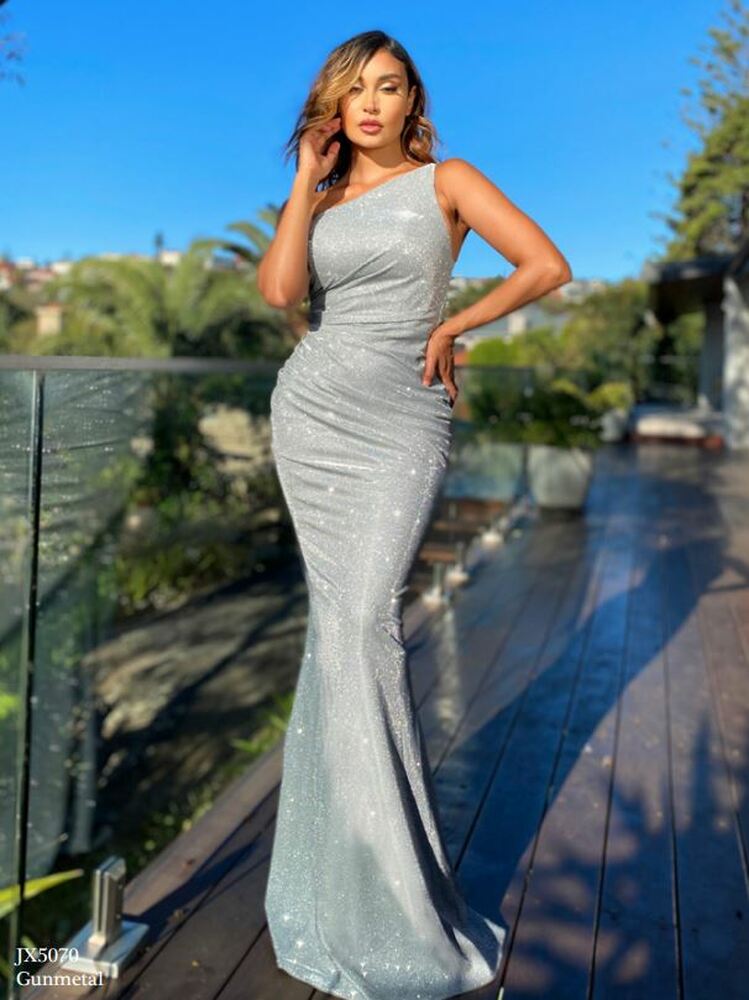 ---
Can't decide between sequins and satin? Get the best of both worlds with the Jadore Nia dress. A stunning sweetheart sequin pencil gown peaks out underneath a flowing asymmetrical stretch satin one-shoulder overlay for a dramatic and contemporary design. The pleated detail and the stretch of the satin flawlessly flatters your curves.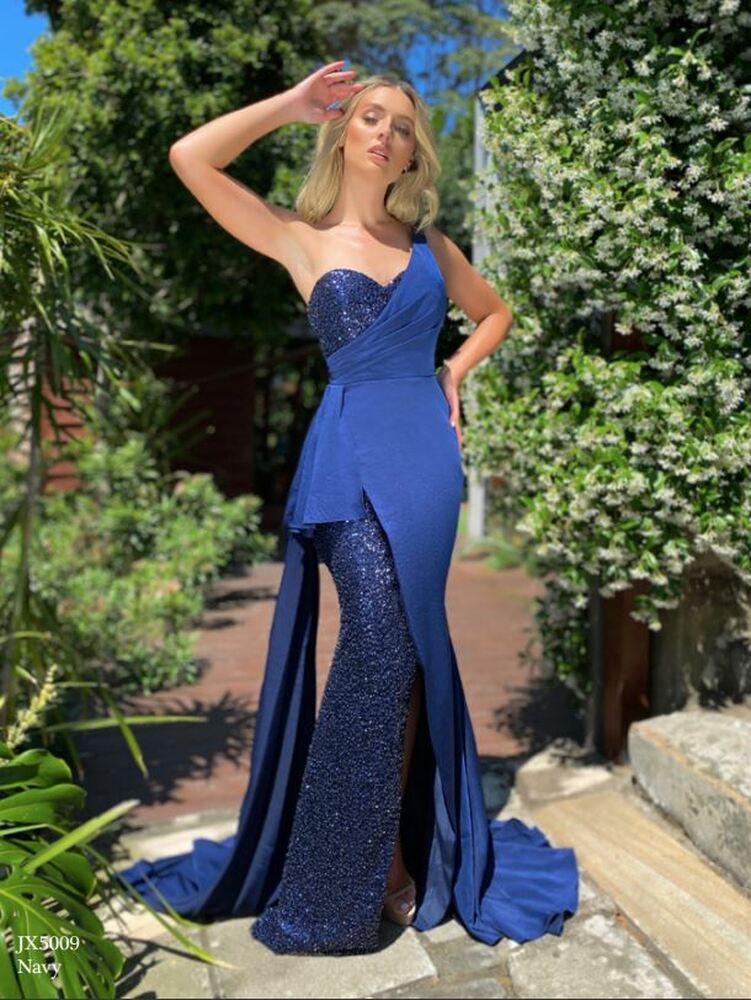 ---
A dazzling midi-length cocktail dress for the more casually-inclined MOBs. Well, we say casual, but the Jadore Ulla dress still serves up that little something extra with its all-over intricate sequin pattern. The sheer long sleeves and straight neckline over the illusion sweetheart bodice offer a sense of modesty while revealing your inner glam.
---
plus size mother of the bride dresses, plus size mother of the bride dresses, designer mother of the bride, dresses australia, mother of the bride dresses australia, mother of the bride dresses, mother of the bride outfits australia, mother of bride dresses, mother of the bride dresses perth, mother of the bride brisbane, plus size mother of the bride, mother of the groom dresses, mother of the bride dresses brisbane, mother of the bride, mother of the bride dress, mother of the groom dresses australia, mother of the bride dresses hobart, mother of the bride dresses coffs harbour, mother of the bride melbourne, plus size mother of the bride dresses adelaide, mother of the bride dresses sydney road brunswick, mother of the bride dresses melbourne eastern suburbs, plus size mother of the bride dresses perth, plus size mother of the bride dresses australia, mother of the bride dresses plus size australia, plus size mother of the bride dresses brisbane, plus size mother of the bride australia, mother of the bride dresses fairfield,
plus size mother of the bride dresses melbourne, mother of the bride dresses melbourne, mother of the bride plus size dresses australia, mother of bride dresses melbourne, plus size mother of the groom dresses australia, mother of the bride plus size australia, plus size mother of the bride dresses sydney, mother of the groom dresses melbourne, mother of the bride dresses sydney australia, mother of the bride dresses sydney cbd, mother of the bride dresses wetherill park, mother of the bride sydney, mother of the bride dresses sydney plus size, mother of the groom outfits melbourne, mother of the bride dress sydney, mother of the bride dresses sydney, mother of bride dresses sydney, mother of the bride dresses in sydney, jadore mother of the bride dresses, mother of the debutante dress, mother of groom dresses sydney, mother of the groom dresses sydney