Our newest bridesmaids range, Shona Joy has landed in store and we absolutely love it! Their collection has a core bridesmaids range, featuring 5 styles, all available in 19 colours. These dresses are perfect for mixing and matching bridesmaids dresses, so not all your girls are wearing the same dresses. The cuts are simple and classic, and are actually dresses that can be worn again! We have an introductory 10% off the full Shona Joy range for a limited time only. Use code 'SHONA' at checkout!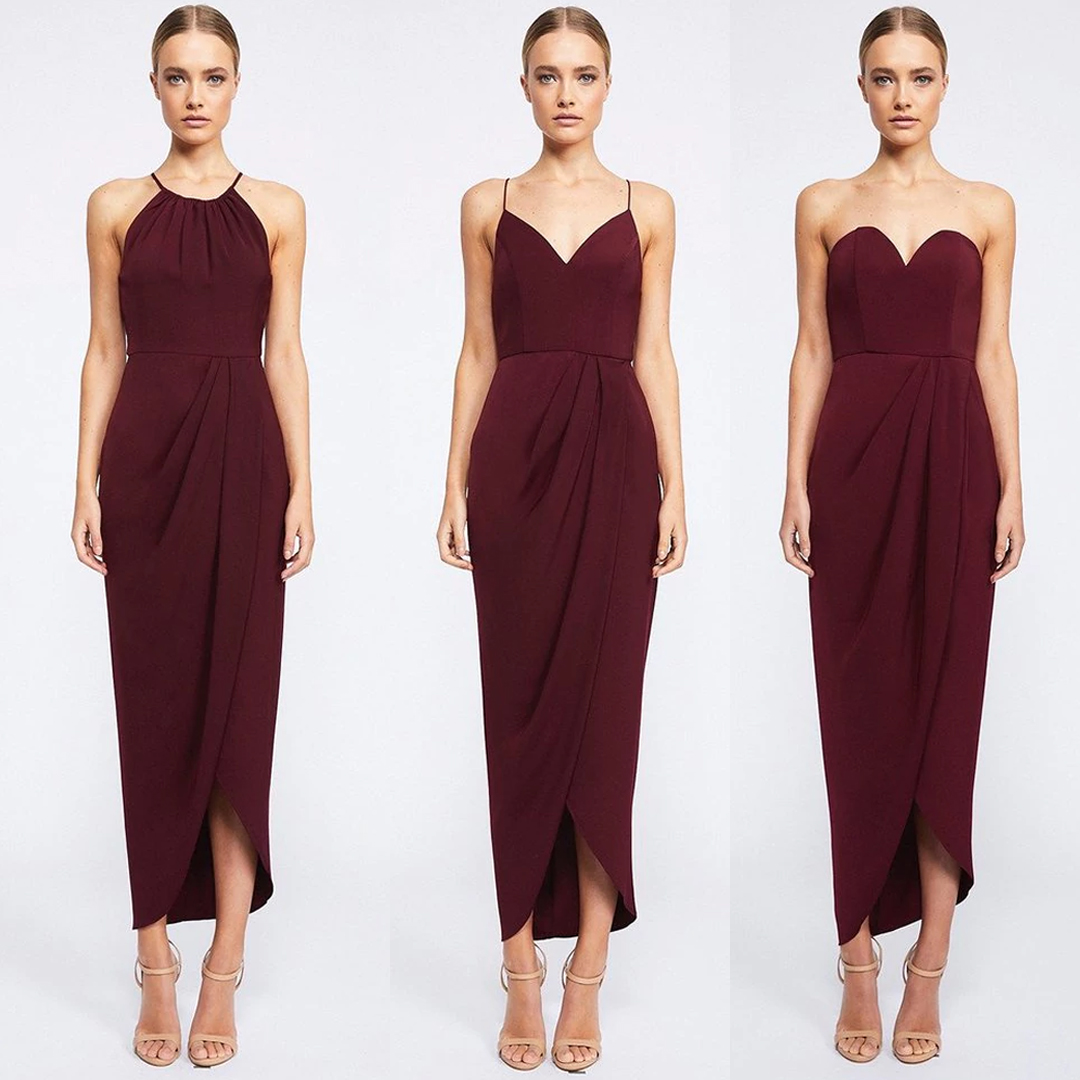 Burgundy bridesmaids dresses are our most popular this bridal season! Burgundy looks gorgeous against ivory gowns, and paired with a flowery bouquet the colour looks absolutely stunning. Pictured is the 'High Neck Ruched Dress,' the 'Core Cocktail Dress' and the 'U Bustier Draped Dress.'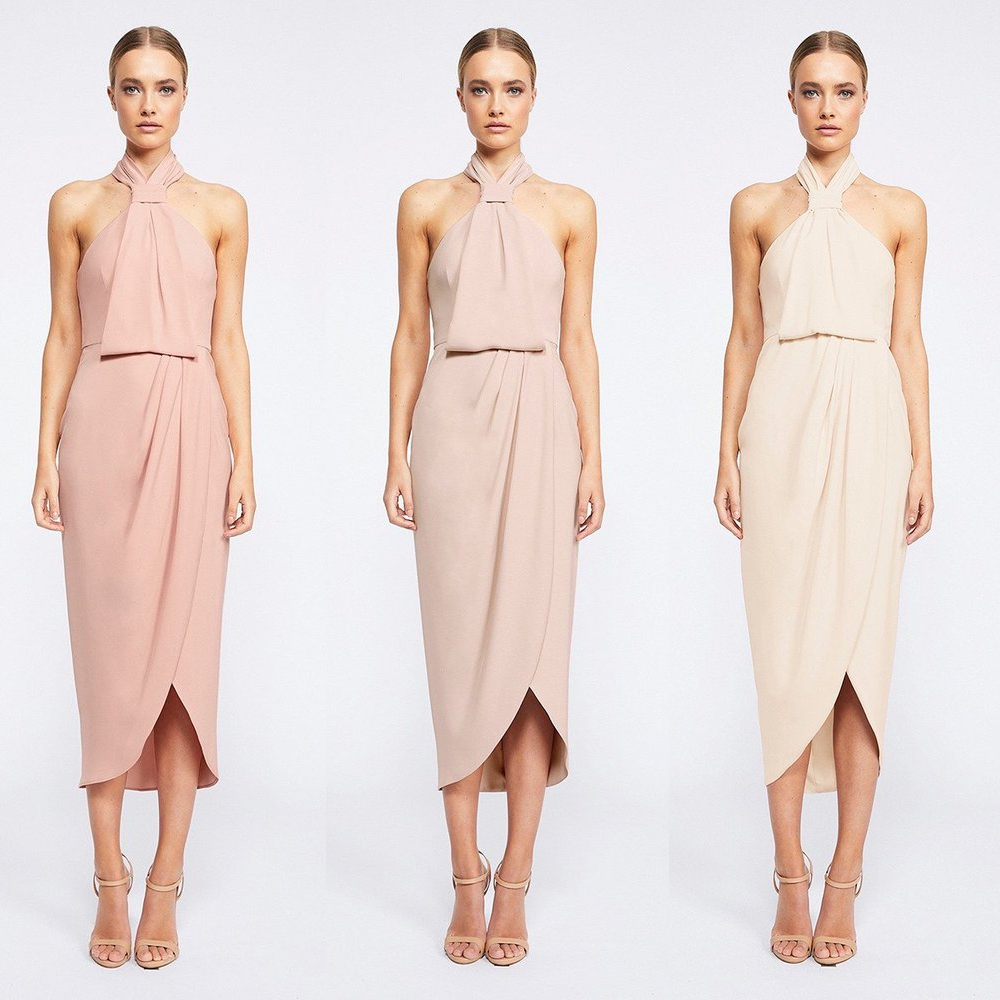 If you don't like the idea of your girls wearing different dresses, another popular trend among bridal parties is the ombre effect. Often brides will have the girls in the same dresses with a gradient effect. This is often a little trickier, as sometimes there isn't a whole shade range for a particular colour. However, if pink is the colour your after, there is always usually a whole lot of pink options. Pictured is the 'Knot Draped Dress,' shown in the colours dusty pink, ballet and nude. These colours next to an ivory dress would look gorgeous!
These dresses are also perfect for attending a wedding as a guest, or engagement party dresses! This frill cocktail dress is gorgeous and can definitely be worn for several events- always good to have a staple dress in your wardrobe.
Shop Halter Frill Cocktail Dress Rose HERE
Shop Halter Frill Cocktail Dress Pewter HERE