One of my favourite labels has always been Elle Zeitoune! I think their dresses are to die for and are so elegant and classy but always so trendy. So nothing makes me happier than when we have a SALE on and we have plenty of these beautiful dresses on sale! We have new goodies arriving soon, with so many stunning dresses for the Christmas party season and the summer time!! And just to sweeten the deal a little bit more we have an extra 25% off ALL SALES ITEMS! Use code 'EXTRA25' at checkout!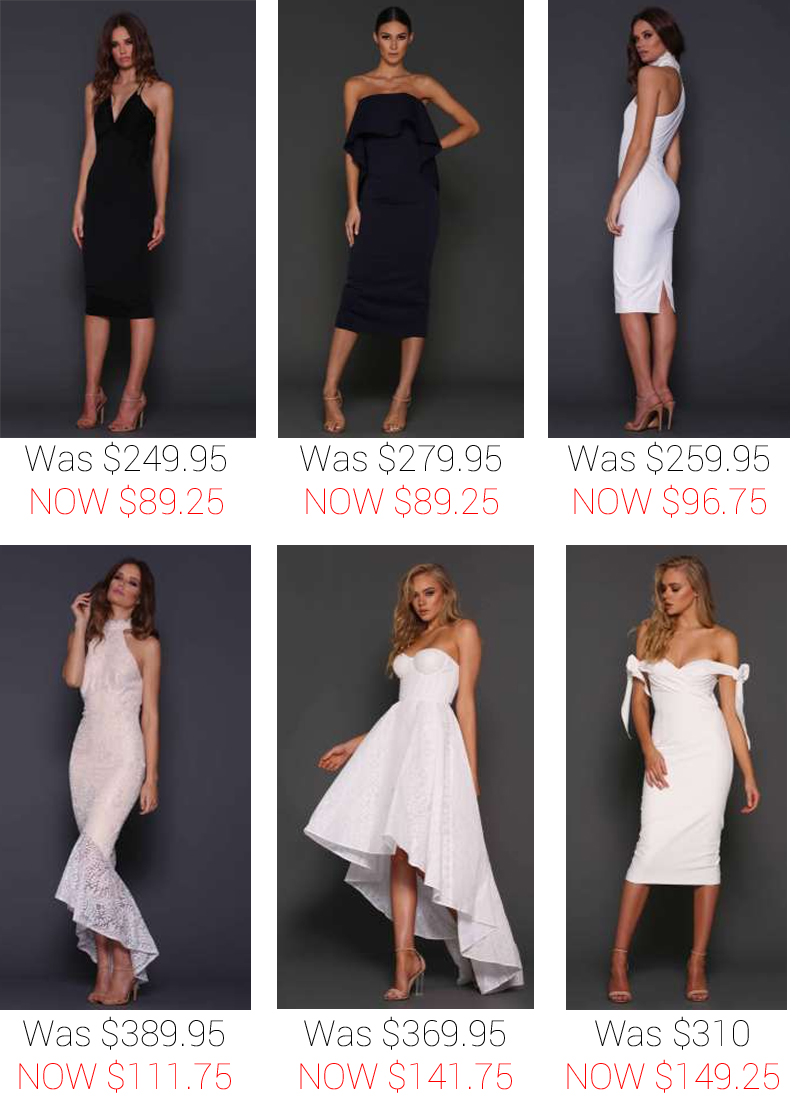 Elle Zeitoune kills it when it comes to cocktail dresses! I love a nice fitting cocktail dress and they are always available in classic black, navy and white. A good cocktail dress is not necessarily something you wear all the time, but will definitely be something you can keep for a long time and get lots of wears out of in the long run! Whether its because you have to attend a wedding, an engagement party or a 21st birthday a good little cocktail dress is always a good idea. And with the sale and extra 25% they are all super affordable under $150!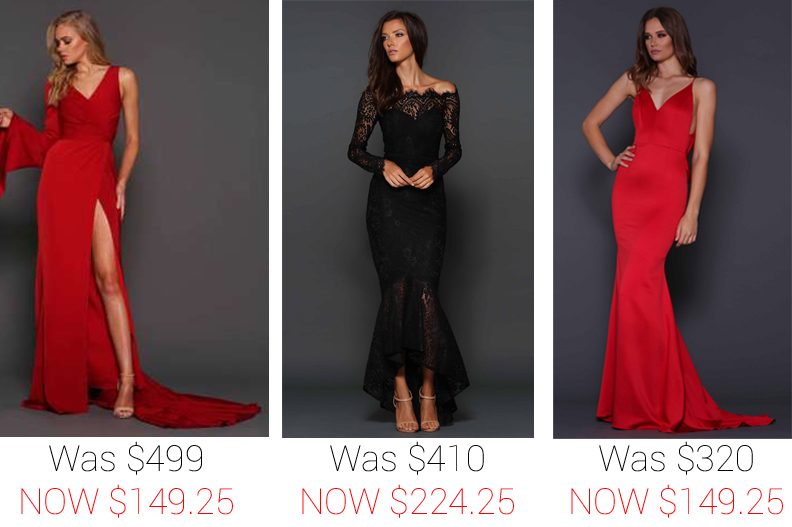 And of course we have plenty of the long dresses on sale as well- including the best selling Marchesa dress!