The newest trend this wedding season is the gold bridesmaids dresses! Whether you like gold with sequins or more subtle with a champagne colour the gold dresses look stunning against an ivory dress. The gold sequin dresses are definitely more a statement but if you can pull it off it always looks amazing! In our store we stock an amazing range of champagne and gold bridesmaids dresses, from a more traditional style, to something more modern.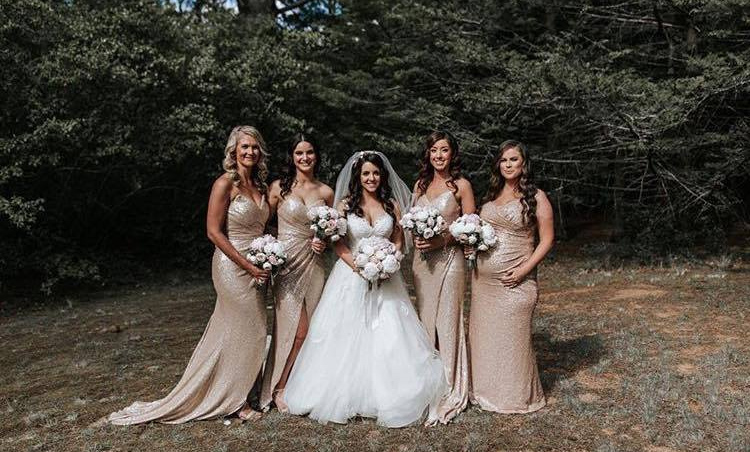 The Zelda sequin dress is a perfect example of a modern twist on a bridesmaid dress. The split at the front means its easier for your bridesmaids to walk and decreases the chances of a fall walking down the isle. As you can see from this gorgeous bridal party the champagne sequins look stunning in contrast to her ivory gown. The Zelda dress is flowy enough to fit all body types and the sequin touch is beautiful to brighten up the bridal party!
The Sydney sequin dress (J1035) is another gorgeous sequin dress, which is a little bit plainer than the Zelda. With a simple cap sleeve the dress is a little more conservative if your bridesmaids are worried about a strapless dress falling down. The beautiful dress also has a low back, which will give you gorgeous photos with the back of the dress. As you can see from the photo above the dresses look gorgeous with the bridal party and the ivory flowers! The Sydney dress is available in a few different sequin colours, not just the champagne if you want something even more of a statement!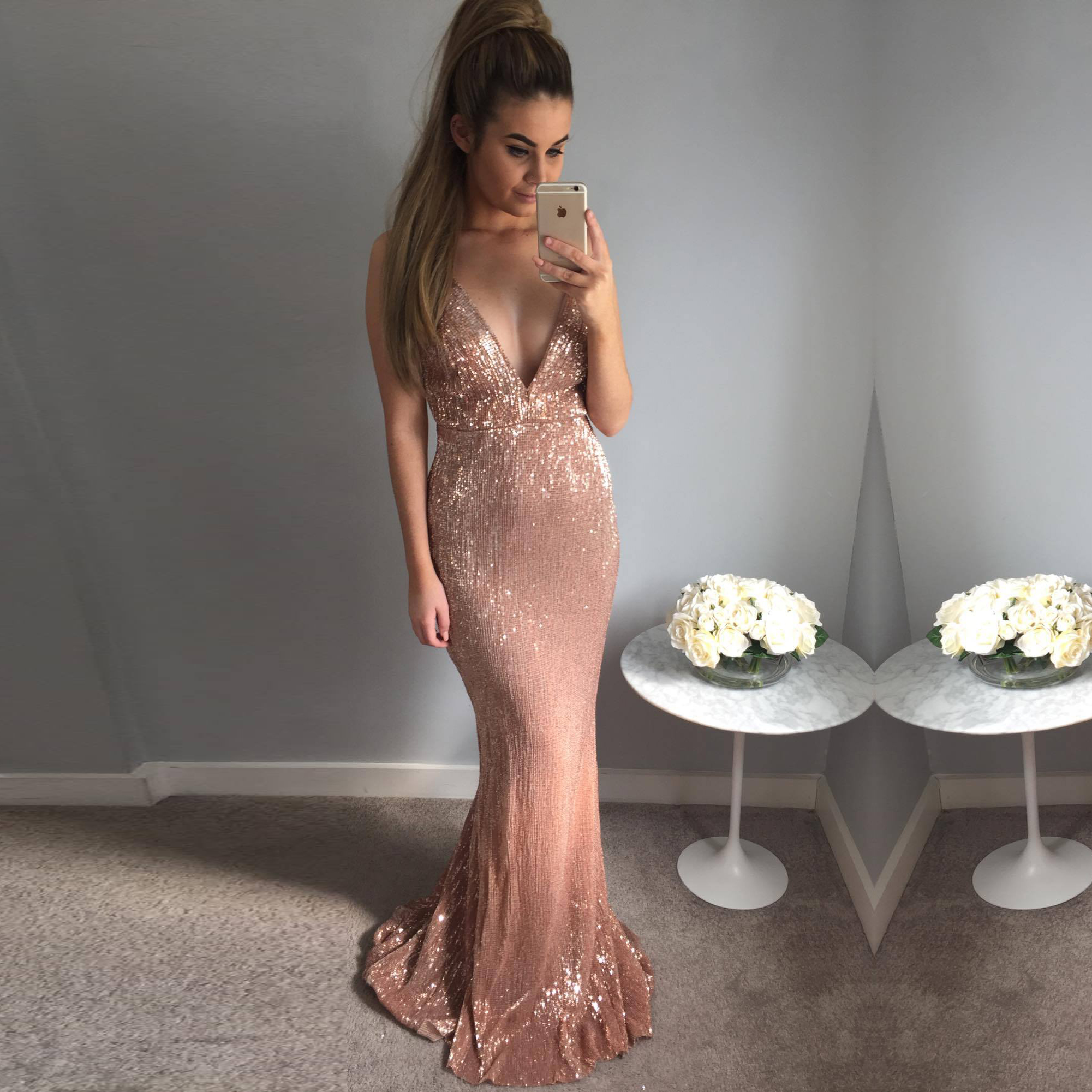 If you are looking for sequin dresses and your budget isn't too much, we have some more affordable dresses from our Lilly Luxe the Label range. The gorgeous dress above, the Valentine, is available in 6 different colours. The dress is only $139 and is a stretchy sequin fabric. It is a simple dress with a slightly lower back and is absolutely gorgeous! Again, pair with ivory or champagne flowers and your bridal party will look absolutely flawless!
Our range in store is extensive, and we can often custom make any dress in a champagne sequin fabric (some exceptions do apply!) Meaning if you are absolutely dying for a dress to be made in a sequin fabric we can usually do it!
Please call 02 9487 4888 for all appointments and enquiries.