Fashionably Yours is so excited to announce our stunning new arrivals from Jadore Evening, our favorite Australian-based brand for formal and evening gowns. With the mission of confidence, creativity and powerful femininity that forms the essence of the Jadore Evening label, these styles feature dazzling and unique details that are sure to make you stand out from the crowd. Wear these evening dresses when you're attending a school formal, wedding, cocktail party or just having a fun and fancy night out.
---
Textures galore! Our new arrivals from Jadore include some exquisitely detailed 3D floral embellishment ball gowns, no doubt inspired by red carpet moments from haute couture designers. This tactile applique technique contrasting with the soft and floaty tulle and net fabrics features in three gorgeous evening and formal dresses from the new drop.
We have the sweet and demure Jadore Aziz V-Neck Ballgown dress, with a relatively conservative and deliberate approach to the placement of the embellishment, covering the bodice and extending down through the skirt in vertical lines. Next is the fabulous Jadore Fae V-Neck Ballgown Dress, with a steady cascade of florals focused on the bodice and trickling towards the hemline. Last but not least, the Jadore Ola Strapless Sweetheart Ballgown dress, with the embellished detail covering the whole dress from bust to hem.
Wear these gowns to make a dramatic statement at Spring functions and school formals.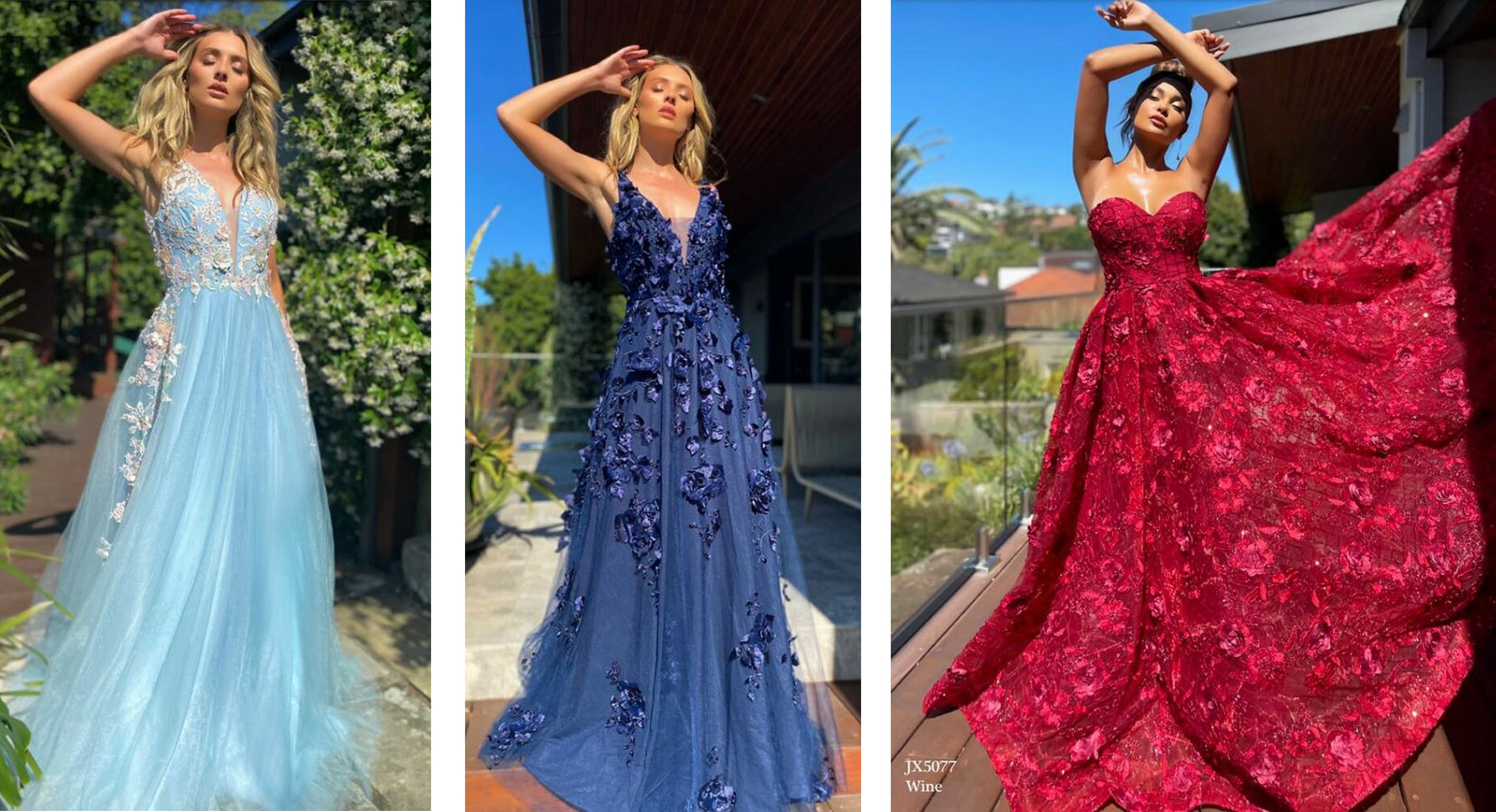 Gowns from left to right: Aziz JX5014. Fae JX5037 and Ola JX5077.
---
Shimmer and shine in the depth of colour afforded by Jadore's brand new glitter spaghetti strap dresses. Especially with the darker shades, the spangled fabric reflects light in all kinds of ways, creating the illusion of multi-coloured sparkles. We also love that this fabric features in three distinct dress codes: A mini formal dress, the perfect party dress nights out at the club, a midi-length evening dress, for a sophisticated yet extra cocktail party outfit, and a floor-length split dress to WOW at your school formal or black-tie event.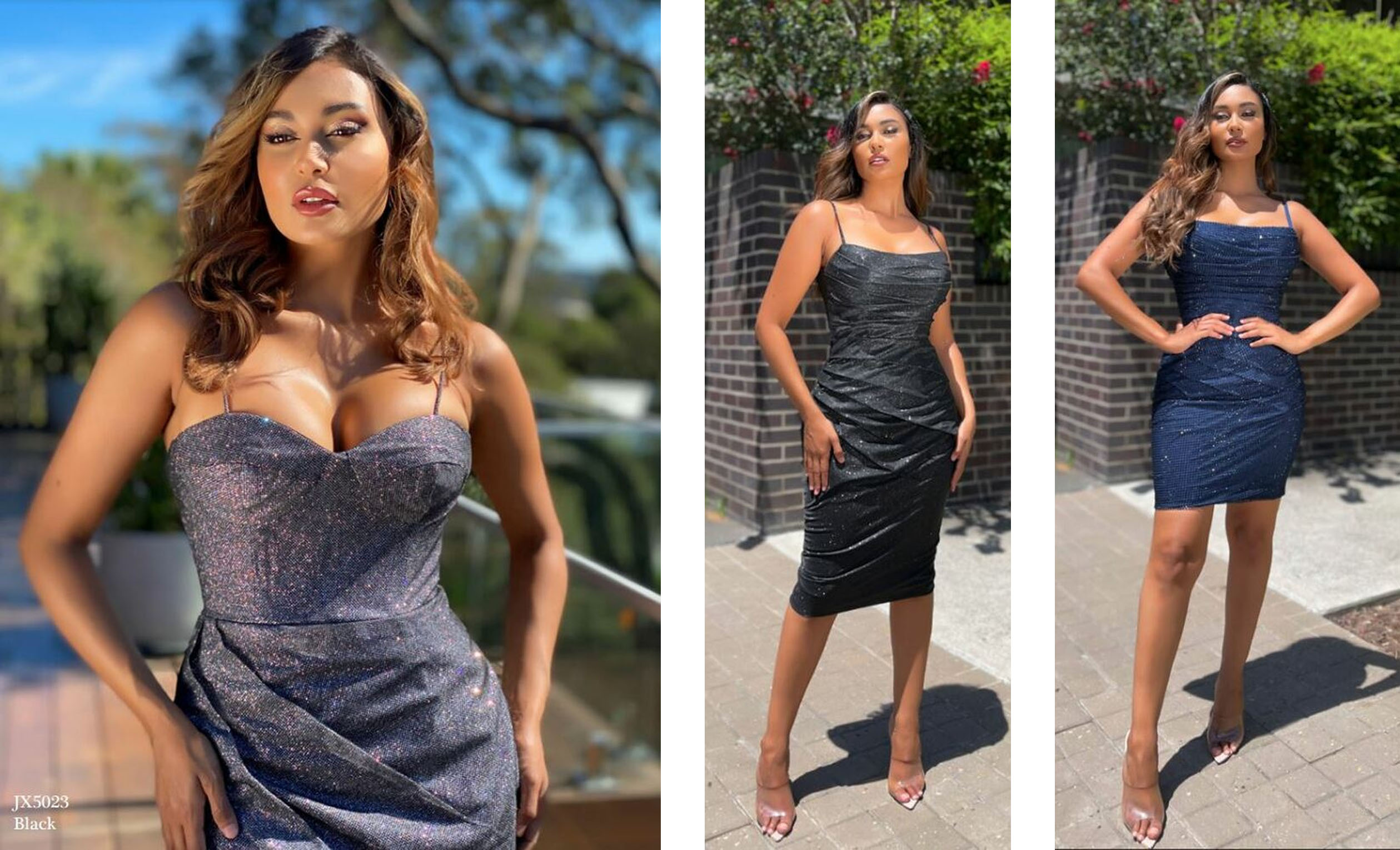 Gowns from left to right: Coral JX5023, Neela JX5075 and Peri JX5078.
---
Sexy AND practical! The lace-up backs in these figure-hugging styles allow you to have that super sultry open-back moment with an added sense of security. You get to control the fit with this ultra-adjustable criss-cross detail, accentuating your curves exactly how you want. The two evening dresses of note from this new Jadore drop are the gorgeous Jadore Jayla lace overlay mermaid formal dress, and the Jadore faux wrap skirt Lyra evening dress.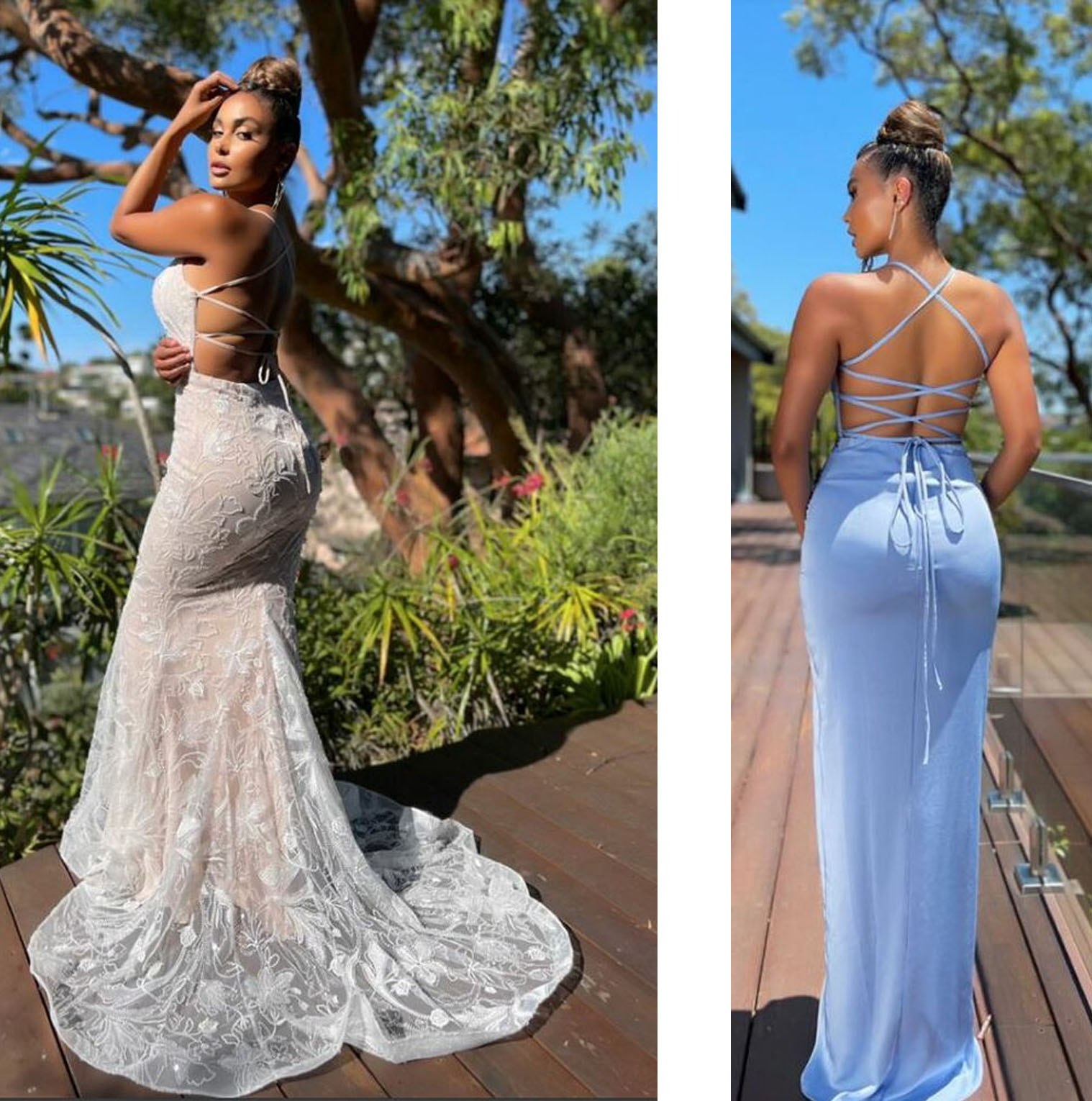 Gowns from left to right: Jayla JX5053 and Lyra JX5069.
Formal Dresses,Australia formal dresses,ball dresses,cocktail dress,party dresses,Evening dress,Formal Dress shop,Year 12 formal dresses,unique formal dresses,evening dresses,Prom dresses,semi formal dress,Evening gowns,formal dress shops sydney,formal dress shops near me,two piece formal dress,plus size formal dresses,where to buy formal dresses Sydney,year 12 formal dresses cheap,evening dresses formal,cheap formal dresses,formal dresses for women,formal wear,ball gowns,formal gowns,short formal dresses,sexy formal dresses,year 10 formal dress,australian formal dress boutiques,formal dress shops formal dresses sydney cbd,shop formal dresses online,Mermaid formal dress,off the shoulder formal dress,Long sleeve formal dresses,Ball gown formal dress,Backless formal dress,Low back formal dress,black formal dress,green formal dress,red formal dress,navy formal dresses,pink formal dress,emerald green formal dress,